Hey friends!
I can't believe it's been a month since I hosted the 3rd Annual Monrovia Fashion Week USA. It seems like yesterday, but time sure flies when you are having fun. I wanted to share with you some of the highlights from the show and a few of my favorites moments (spoiler: they were so many!) 
A little back story: In 2017, I visited the first MFWusa, if you haven't read my blog post about it, catch up and come back, (Read Here)  I enjoyed every moment of the show & knew I'll be back. The next day I spoke with a friend and told her I enjoyed the show so much that I would love to collaborate or contributing to future shows in whatever way possible. I was so impressed by the level of organization, especially since it was their first show.
I started thinking about ways to help expose the brand more and perhaps even host the red carpet (hey! I was dreaming big!) Monrovia Fashion Week USA stood for all things Liberia. I love that they were showing Liberia in a positive light instead of the same old war stories. I was excited just to share a space with such positive energy. 
Fast forward to 2018, I get a call from one of the members from MFWusa asking me if I would like to be a part of the show. Talk about dreams becoming reality! When we spoke about the dates, I soon realize that was the same date as my girlfriend's wedding – don't you hate that you can't be in two places at once? Well, as a maid of honor, I had to skip Monrovia Fashion Week USA 2018.
Now, when this year came around, I was pleasantly surprised when I got that call again from MFWusa team asking to be a part of the planning committee. Without a doubt (and after checking wedding calendars! Lol) I answered with a resounding YES. 
Let me first say I was excited that the organization was incorporating Influencers as part of a way to get more exposure and collaboration in the Liberian community. The team that was elected each brought something unique to the table which helped make the show the success that it was. I was a piece of a puzzle with multitalented individuals all working towards uplifting Liberia through fashion.
Later during the planning stages, I was asked to host the show along with Liberian American model Queyoun.   I was a bit hesitant because public speaking is not my strong suit, but with a skittle convincing, (thanks Doc Watts) I did it. I am glad I got a chance to do something out of my comfort zone. You'll never know what you are capable of until you step out of your comfort zone.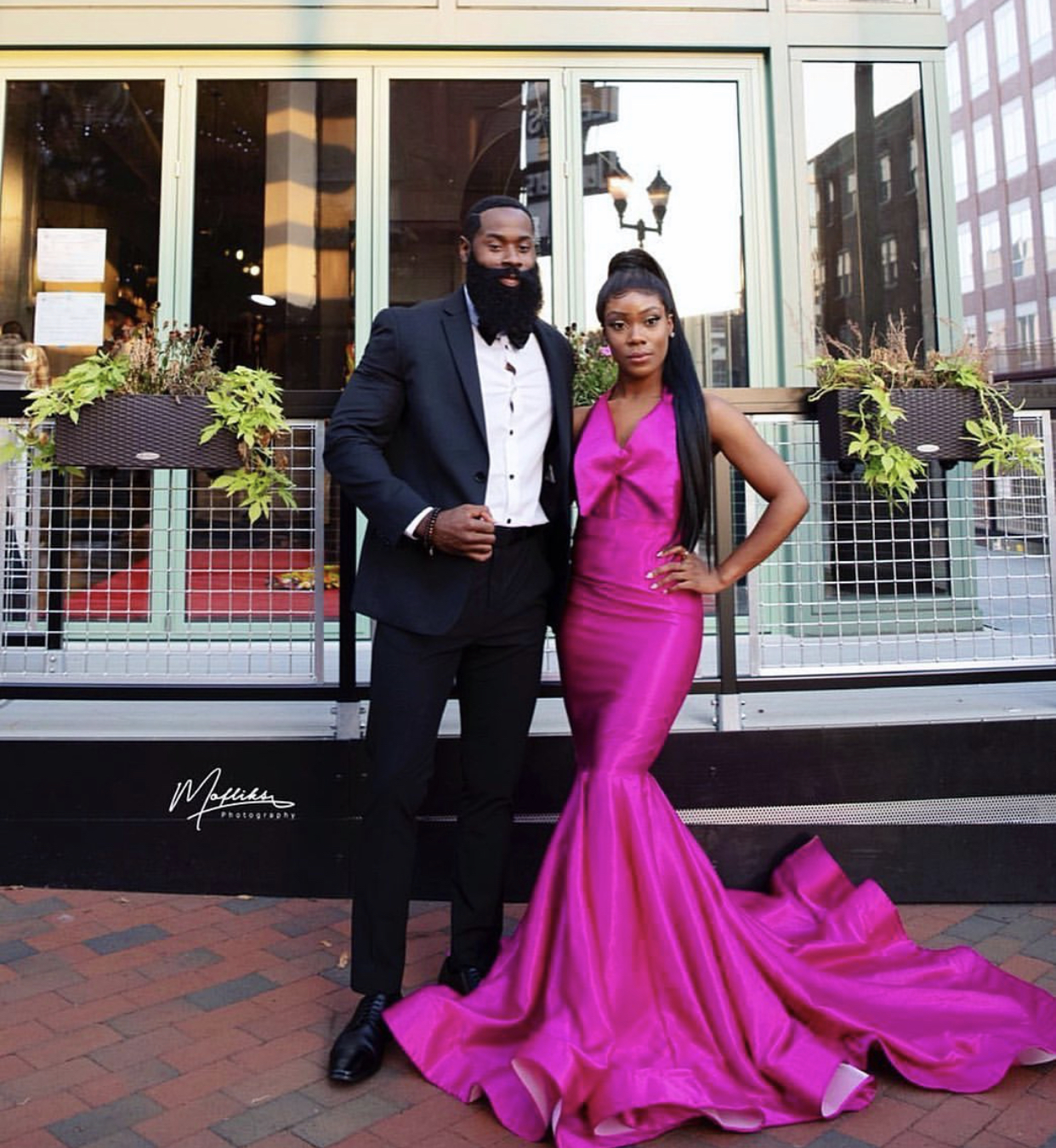 Liberian Model,  Wokie Zaria was the 2019 brand Ambassador and she did an amazing job. The girl is gorgeous and she can walk. 
Spancer and June, Liberian designers from Demi Collection hosted the Red Carpet and killed every minute of it! 
It brought me joy to see so many Liberians come out and support the movement . I got the opportunity to meet so many people I've heard about it interacted with online. This event open up new avenues of collaboration for young Liberians. I even met the very talent Nauteya Whyee.
It was such a proud moment for me as a young  Liberian to see the amazing designs showcased by the designers as well as the hard working photographers, models, production team,etc. It was an honor being in the presence of so many talented people that are now my MFWUSA family.
Please visit MFWusa website for more photos and update on the 2020 show.
All of my outfits were made By the talented  Angie Couture. I was so busy I did not get photos in my outfit but check out highlights from the show on my Instagram page @emmalynlove