Thanks to Nordstrom for sponsoring this post.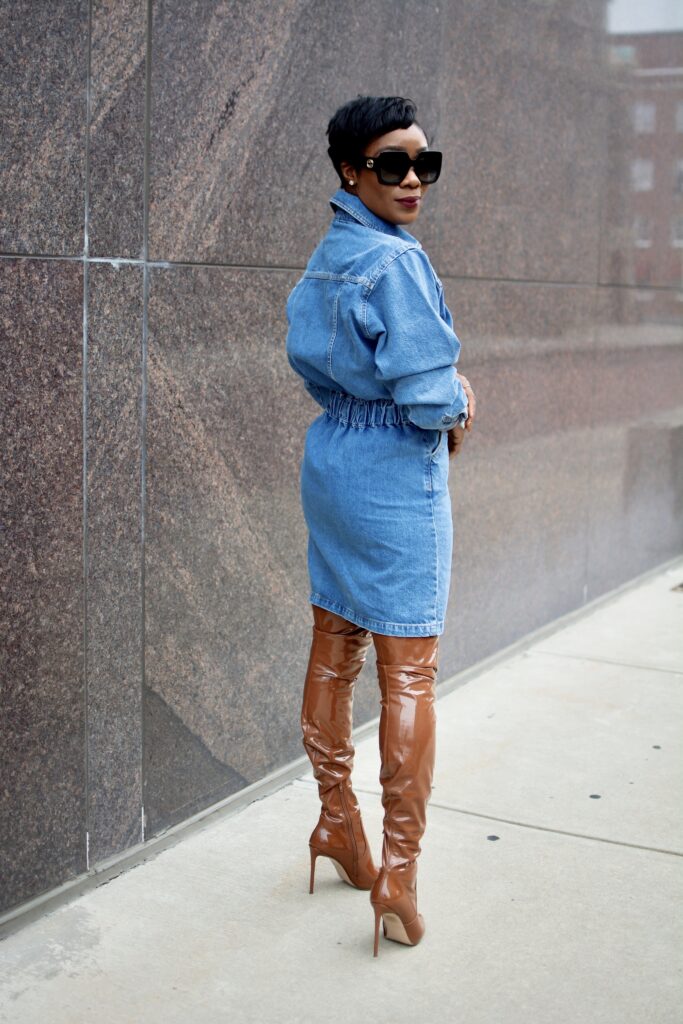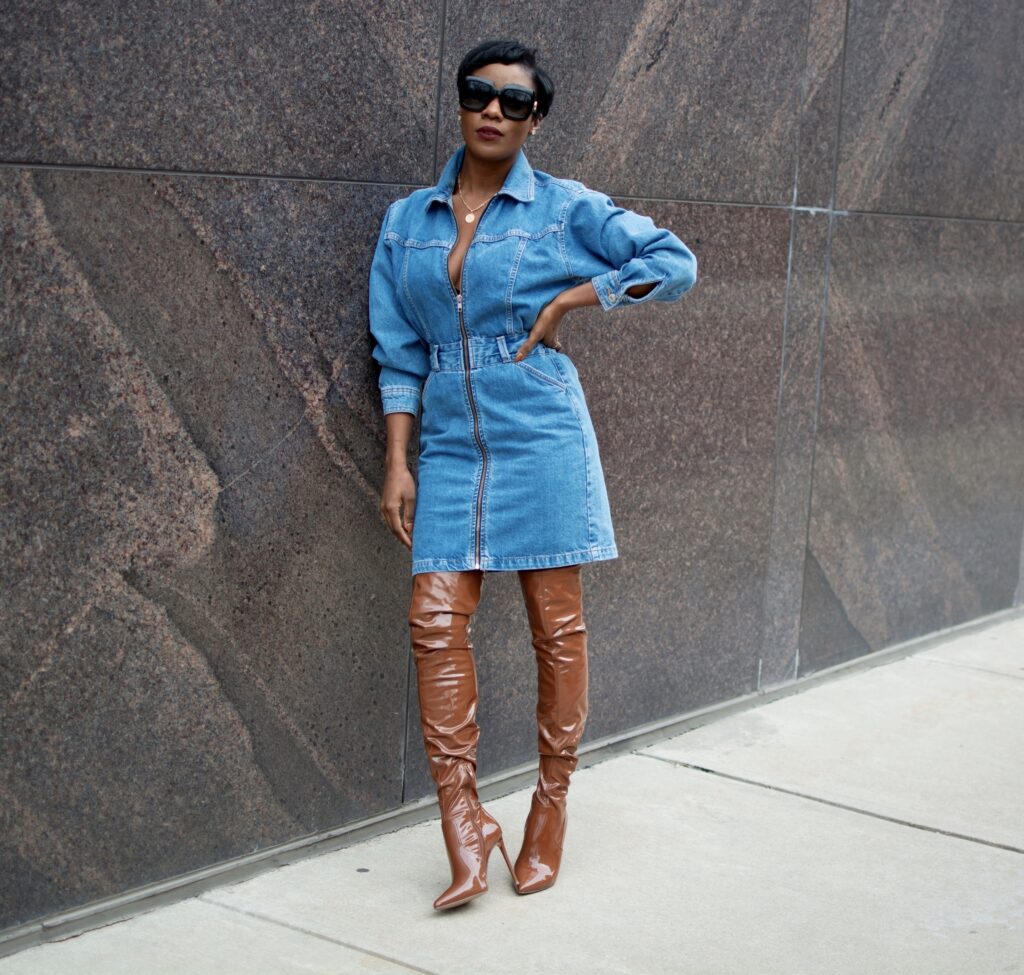 I picked up this vintage '80s inspired jean shirtdress. The fit is amazing, I love that it has a full-length front zip and slant pockets. Extremely great quality and an even better price point; I love that it's heavy enough to wear in the Winter with a cute pair of over-the-knee boots and in the Spring with a pair of sandals. It's definitely a Fall, Winter and Spring wardrobe staple.
In case you were wondering, I am wearing a size 4 and it runs true to size so go ahead and get your regular size.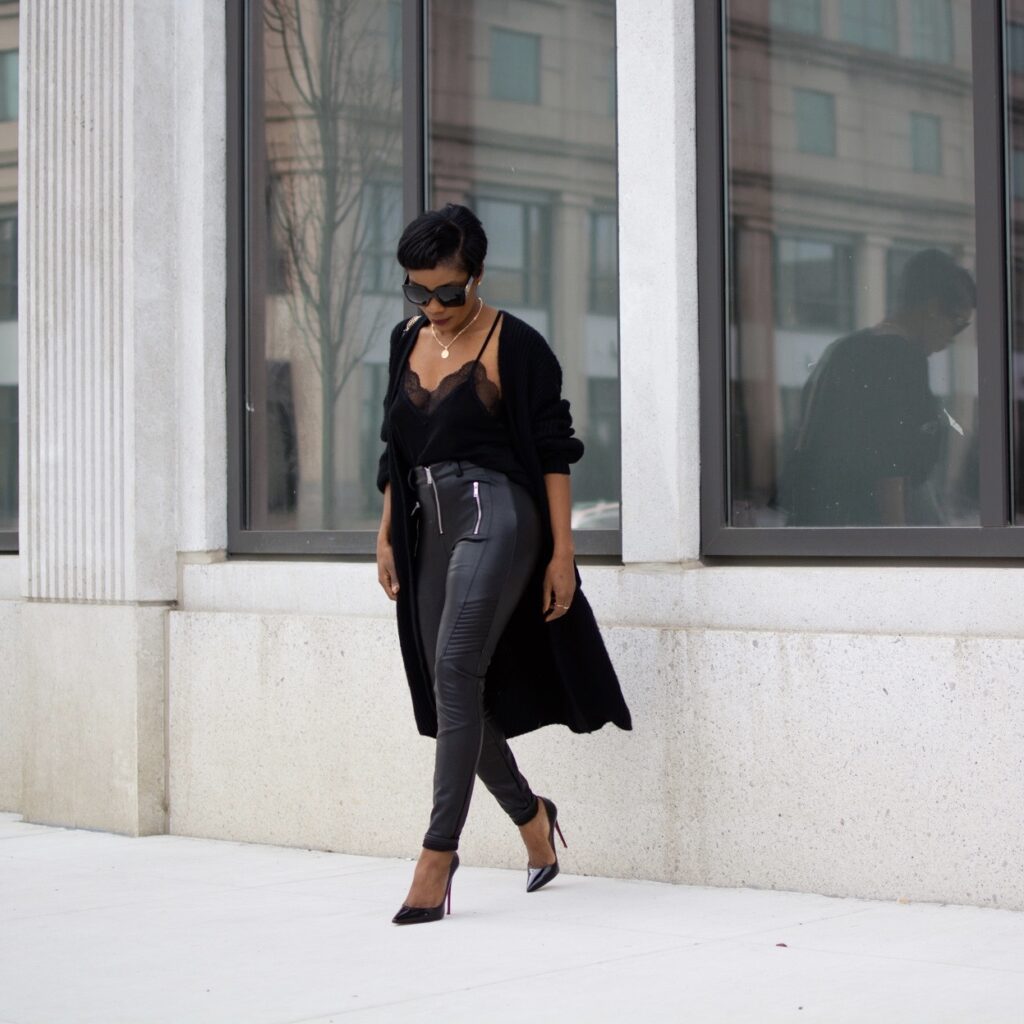 Two other great Winter staples I picked up from Topshop at Nordstrom is this cozy, oversized, ribbed, open-front cardigan. It has an open front pocket and is great for layering in the Winter, Spring and Fall. It is extremely comfortable and feels like a blanket. I paired this cardigan with my new favorite faux leather biker leggings.
They are so soft and warm. One of my favorite things about it is the design; the zipper details make the leggings look like leather pants, which I love. You can easily dress up the leggings for a night out or in and dress it down just for running errands. You can't go wrong with them, they're a great buy.