Thanks to Pantene for sponsoring this blog post.
All thoughts and opinions are my own.
So, I did a thing. I went 8 days without washing my hair. Yes, 8 days and my hair still look and feels fabulous. You don't believe me? Keep reading I am sharing my secret.
Pantene Waterless Collection has become my go-to haircare product. Since I discovered it, I've been using it more often then I would like to admit. Pantene Waterless Collection perfect for someone who is super busy and always on the go like myself. It. Helps keep my hair clean, smooth, frizz free and shining between washes.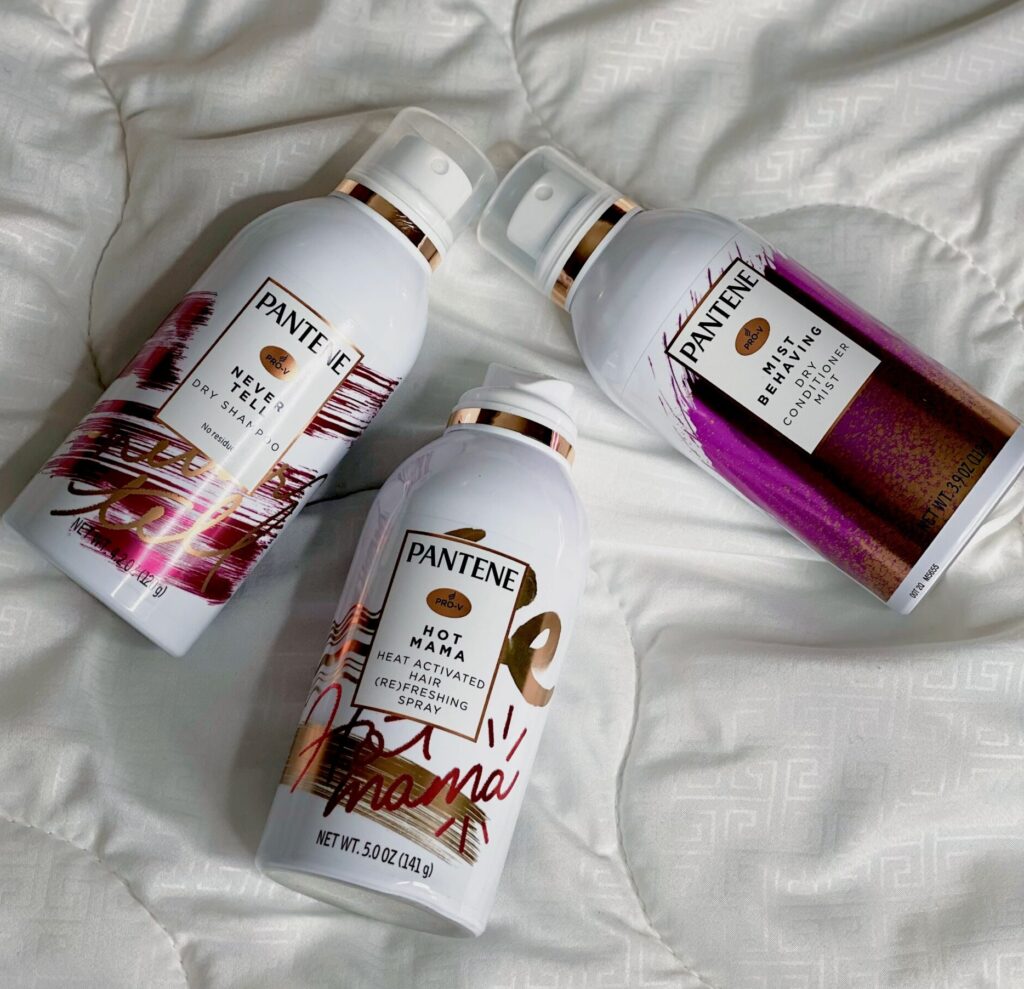 My three product I use to maintain my between washes are the Never Tell Dry Shampoo, Mist Behaving Dry Conditiner and Hot Mama Heat Activated Hair (Re)Freshing Spray. Here is why love these products.

The Never Tell Dry Shampoo refreshes my hair when I don't have time to go through the whole process of washing it. It absorbs oil and dirt while giving my hair volume. It is easy to use, you shake it and spray it about 6-8 inches away from your hair, massage it through and you are good to good. It takes me about 15mins to refresh my hair and it leaves no residue.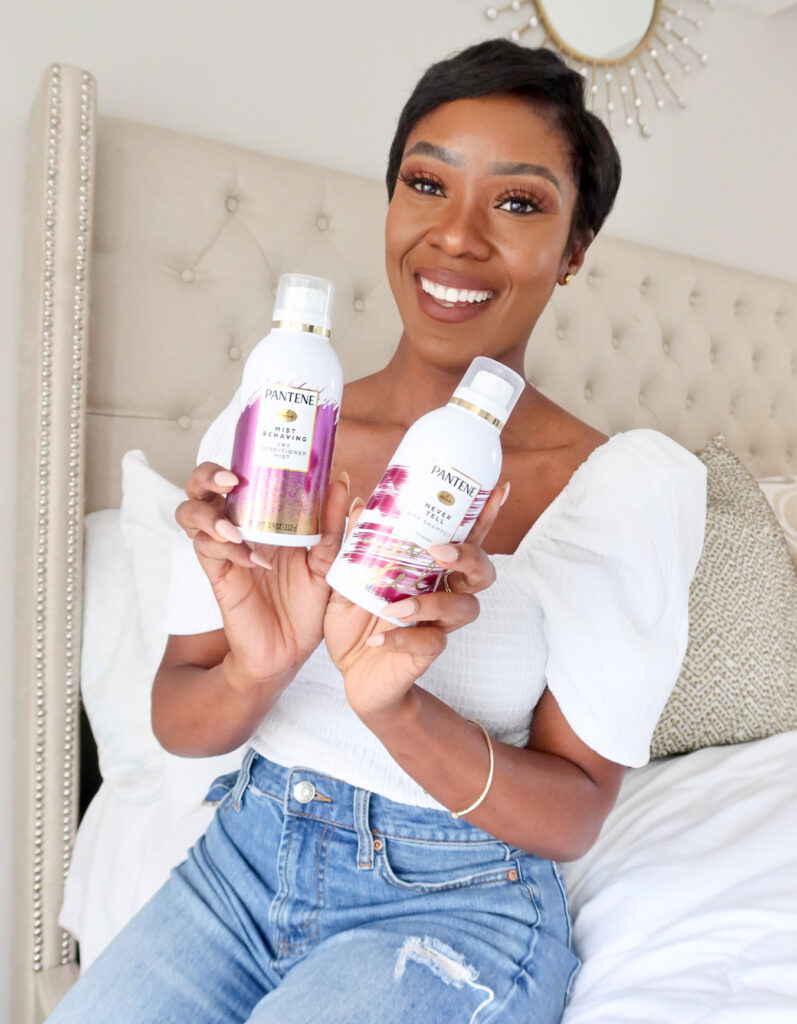 The Mist Behaving Dry Conditioner Mist instantly refreshes my hair in between wash. I use it every other day, it helps keep my hair hydrated, it controls frizz and leaves my hair looking shining and healthy.
The Hot Mama Heat Activated Hair (Re) Freshing Spray I use it whenever I apply heat to my hair. I curl and straighten my hair a lot since its short and I can't do too many styles, the heat activated spray protects my hair from heat damage. I love using it, my curls last longer and my hair smells great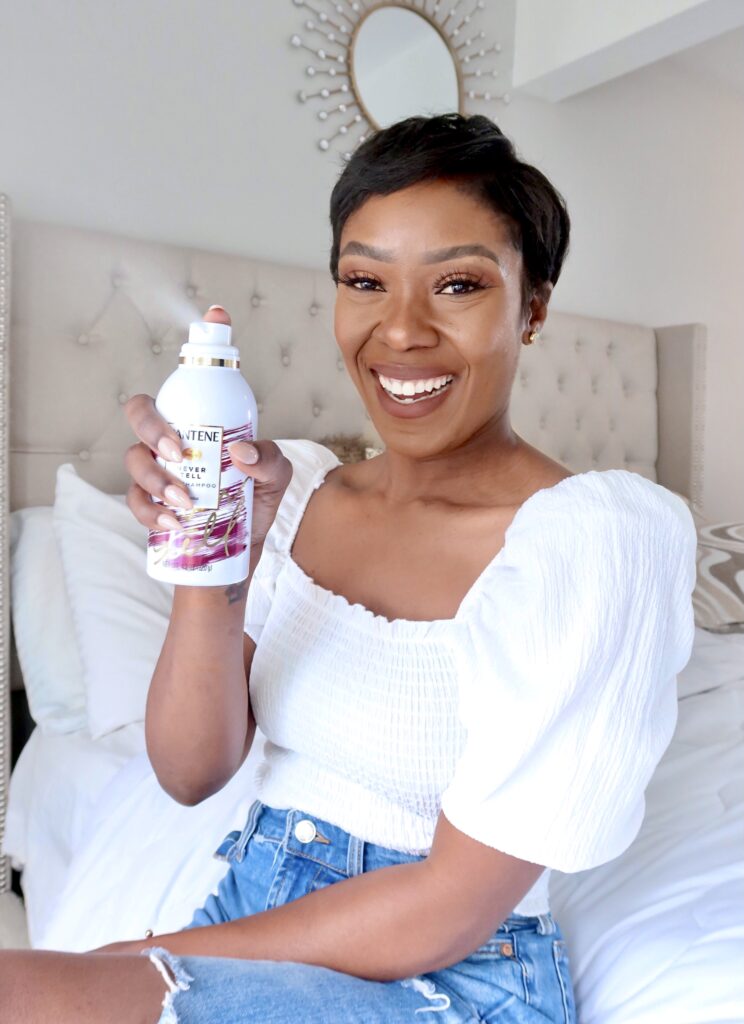 I spray on my dry un-washed hair, rub it through with my fingertip and curl or flat iron my hair as I normally would.
There's are my secret products that I use between wash to keep my hair clean and looking great. Head over to my Instagram if you haven't done so already to watch a mini styling video using the products.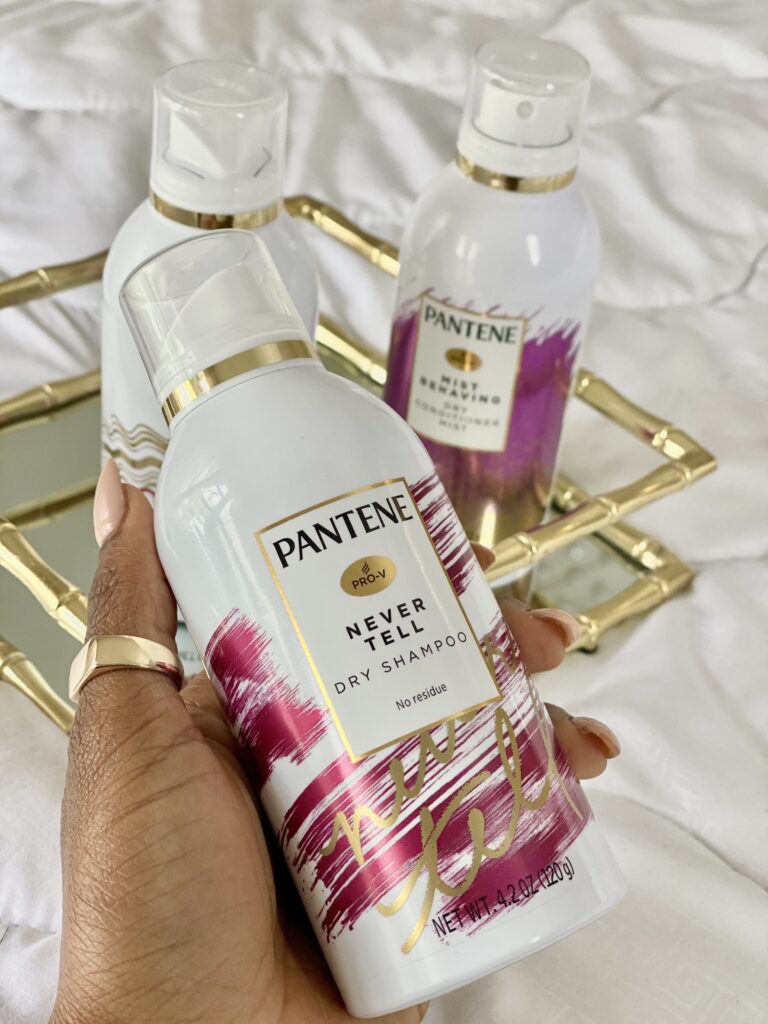 Head over and check it out the Waterless Collection here.