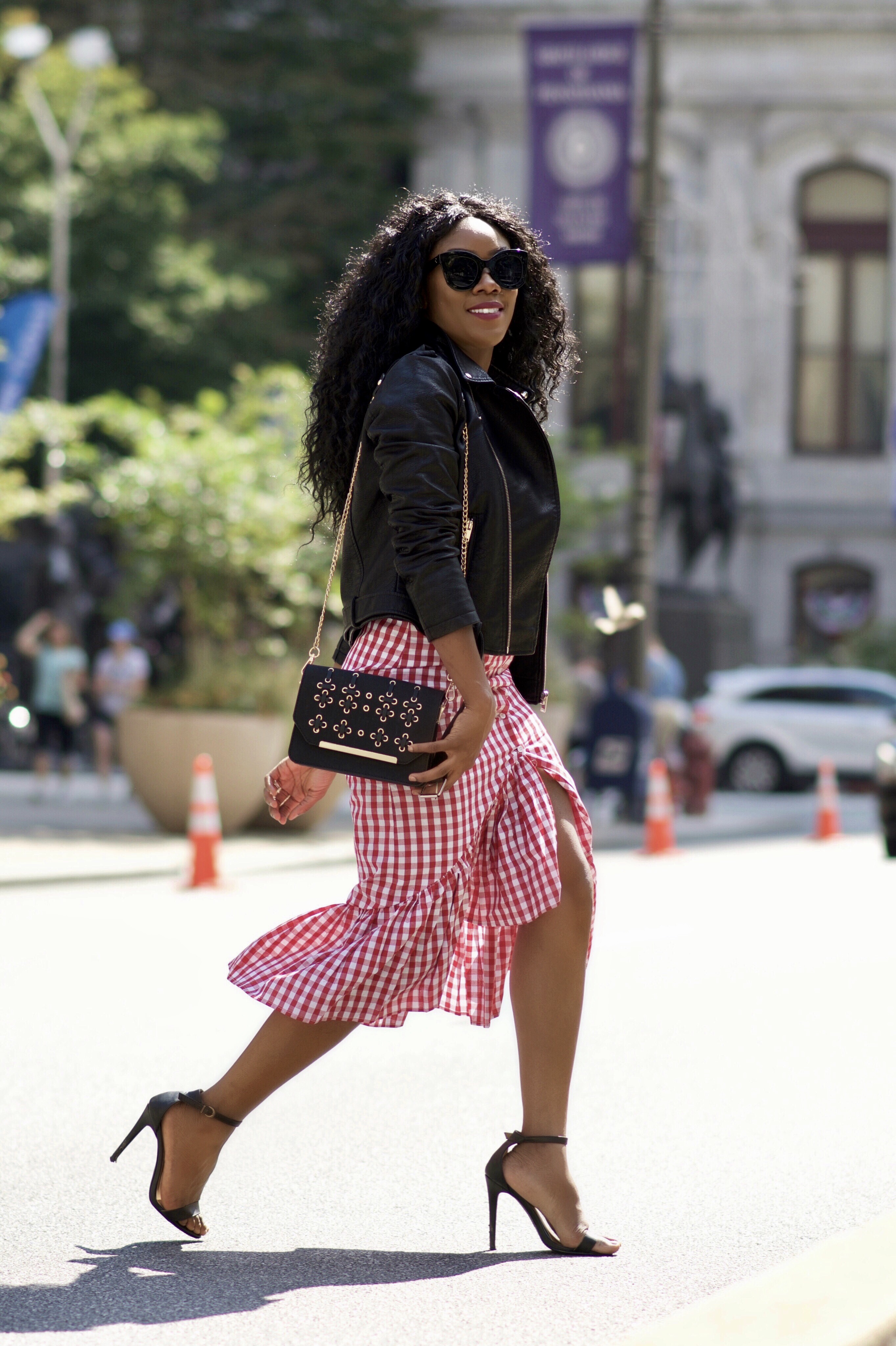 Happy First Day of Autumn ?
Its officially the season to layer, my second favorite season/time of the year. The weather is perfect, not too hot but cool enough to pull out your layering pieces.
Motto jackets are wonderful transitioning pieces. I love how it adds a bit of edginess to any outfit, which is perfect for a girly girl like me.  I am sharing with you guys four ways to style Shopemmalynlove.com faux leather moto jacket.
 I love how versatile it is, it can easily be worn to work, a night out or a causal cool day look. What's the point of investing in a gorgeous jacket if you don't know how to wear it with multiple looks?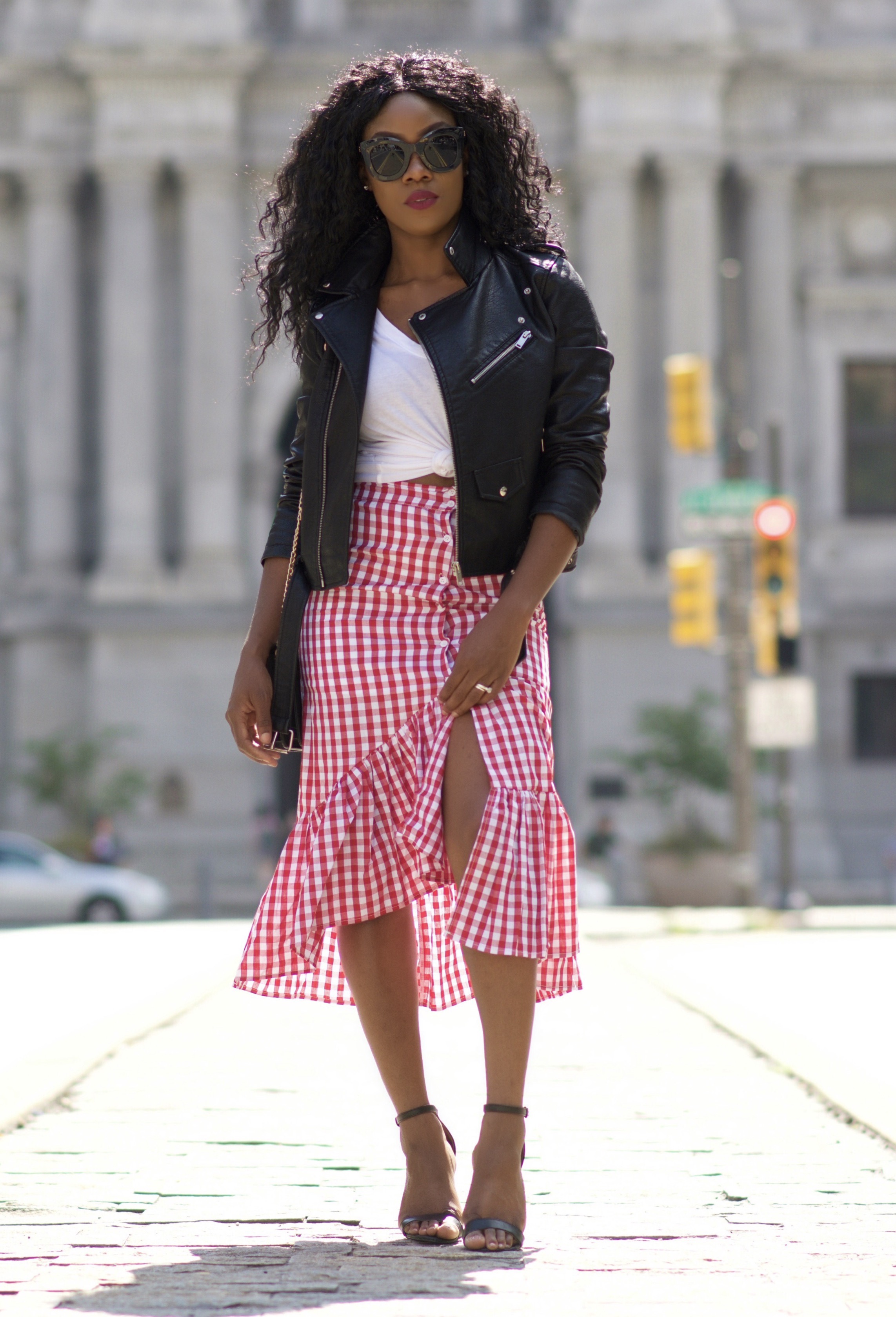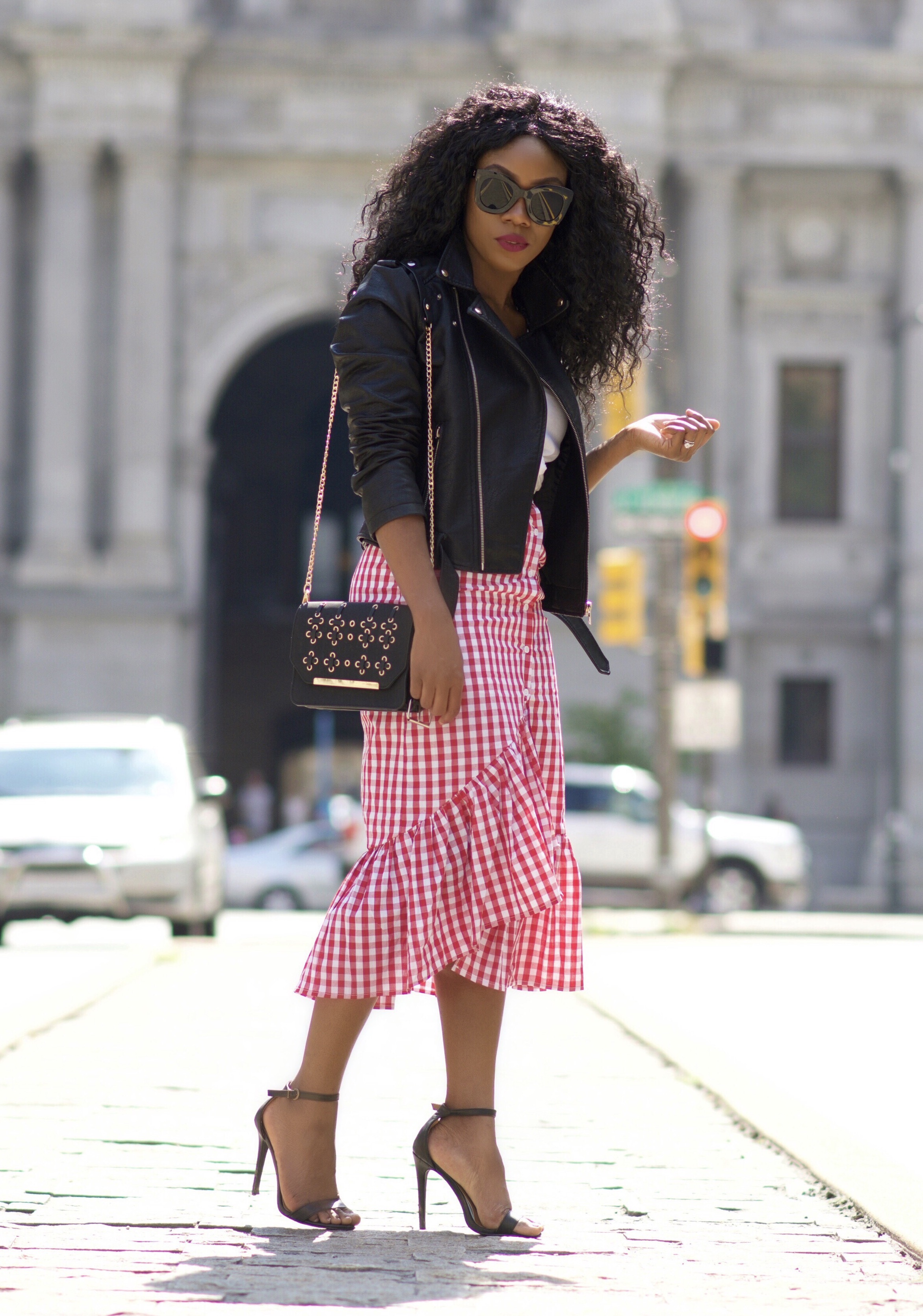 The 1st outfit, I paired my Faux Motto Jacket  with a red gingham skirt from Shopemmalynlove.com , white t-shirt & black sandals.  I added my Black Shoulder Bag and sunglasses.
I love this outfit because it's perfect for the first few weeks of Fall where we still have the Summer heat during the day but its cool enough in the morning & at night for a light jacket.  Take the jacket off & you have a cute Summer look,  this is the perfect  transitional outfit.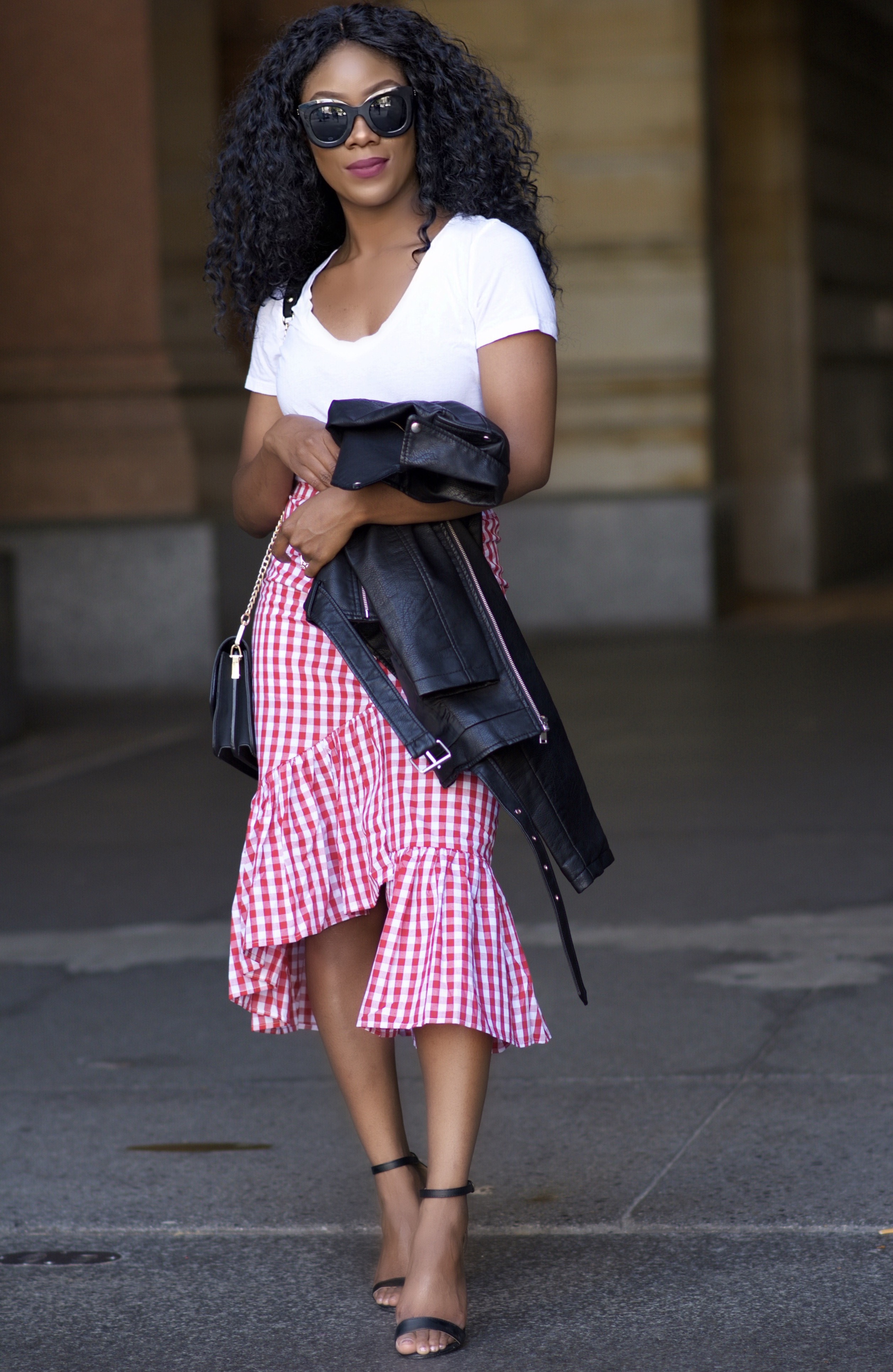 This second look is my absolute favorite, I am obsessed. If you been reading my blog for awhile now,  you know that I love lace.  I describe my style as "feminine yet edgy" and this outfit is just that.
As seen here, my gorgeous blogger friend Payal in Shopemmalynlove.com red lace dress and black faux leather Moto jacket. This outfit is perfect for date night when you want be feminine without trying too hard. We decided to pair it with booties instead of pumps for a more casual look.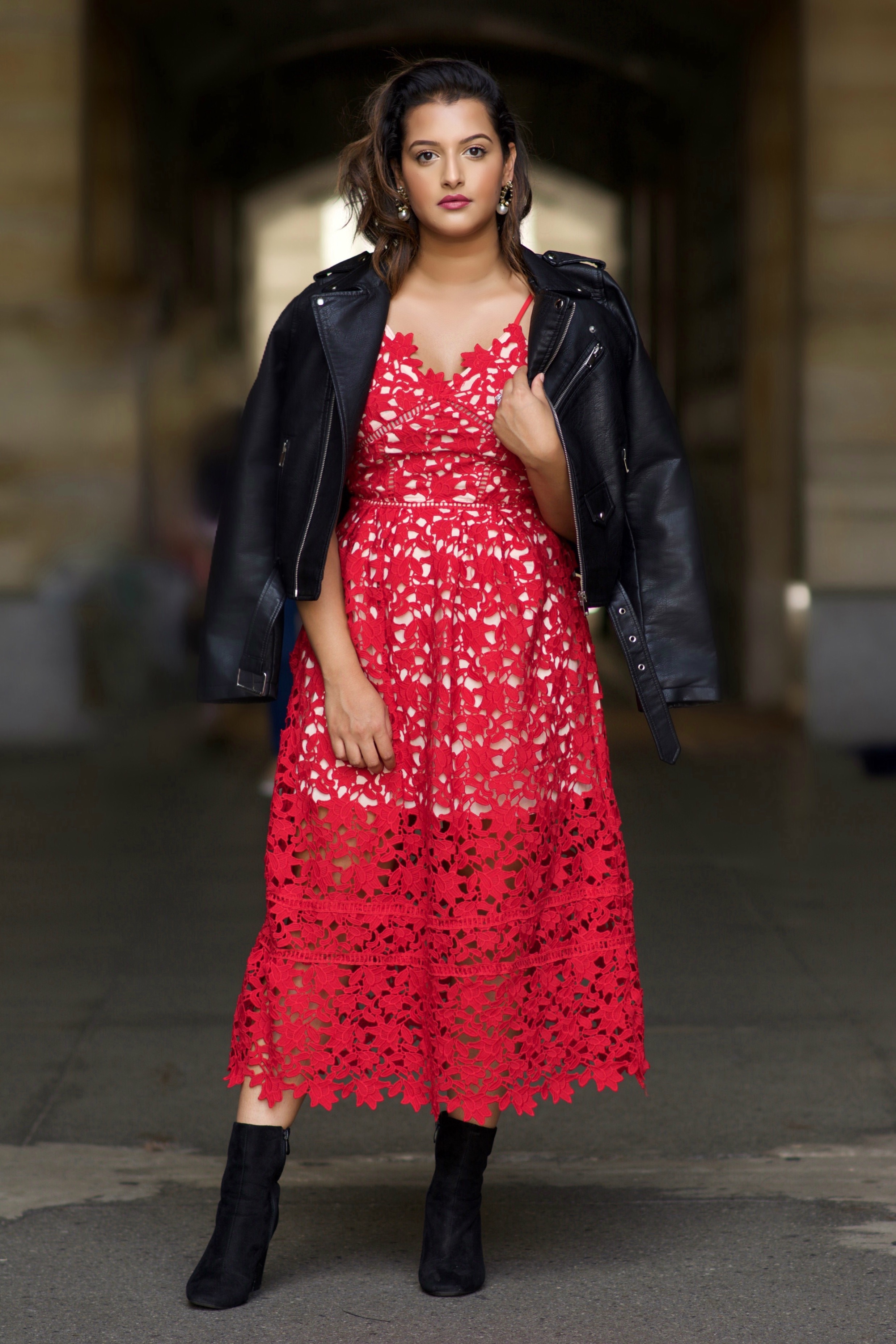 The third outfit is super causal, I live for effortless casual outfits.  Here I styled Shopemmalynlove.com faux leather motto jacket in mustard with denim cut off shorts. I love the mustard jacket, it adds  a pop of color to your boring Fall wardrobe & it gives you that summer vibe, its also perfect for Spring.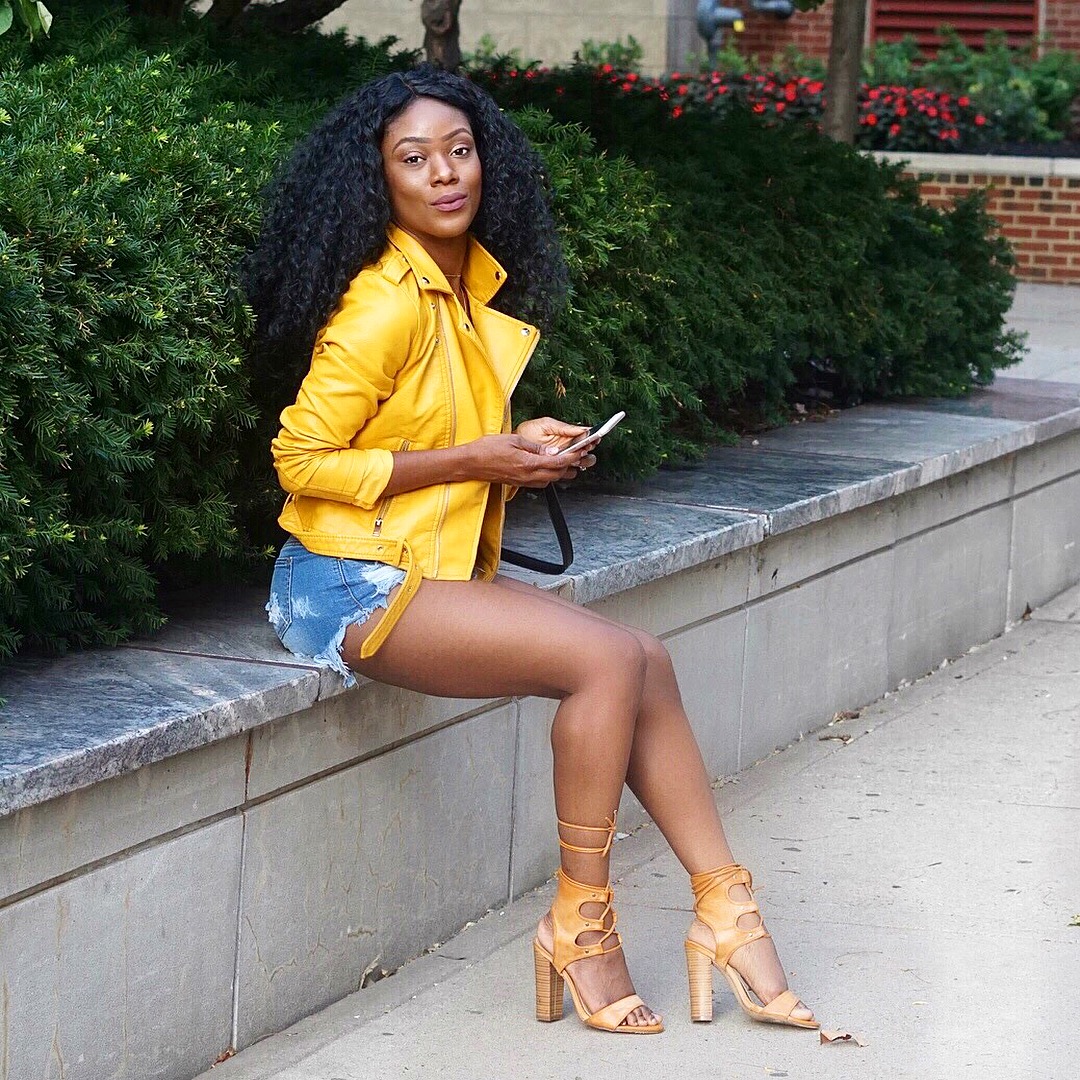 The last and finally outfit. I styled shopemmalynlove.com faux leather motto jacket in burgundy with a white peplum hem Skirt . This outfit is great for my working girls, I called it corporate chic (all depends where you work.)  I love the burgundy jacket;  I mean come on, burgundy is the unofficial/official Fall color, you can't go wrong with it.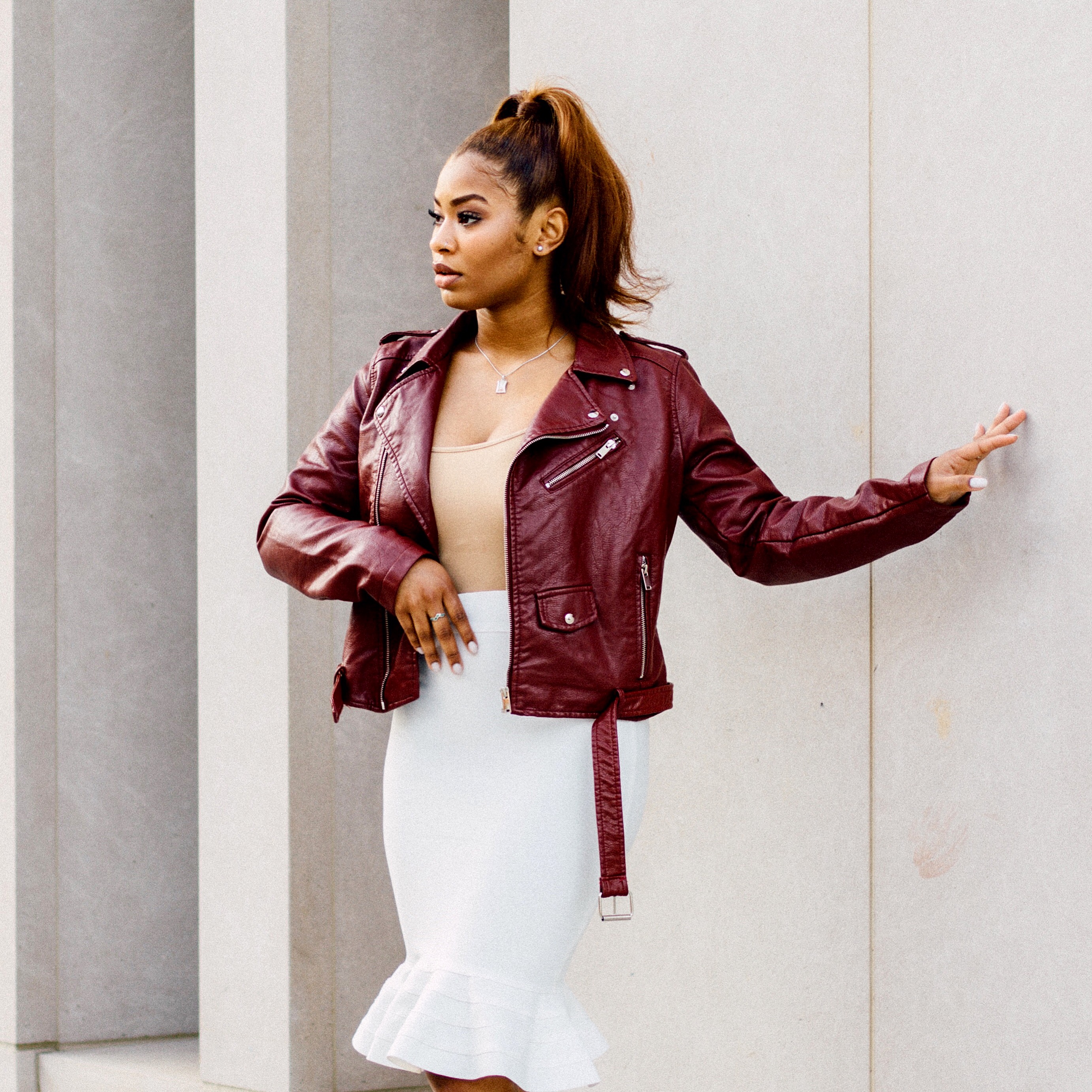 Motto jacket are so versatile, making this piece the ideal classic transition jacket ever. Everyone  need one in her wardrobe.
Leave a comment below and let me know which look is your favorite.
As always, thanks so much for stopping by &  don't forget to check out Shopemmalynlove.com