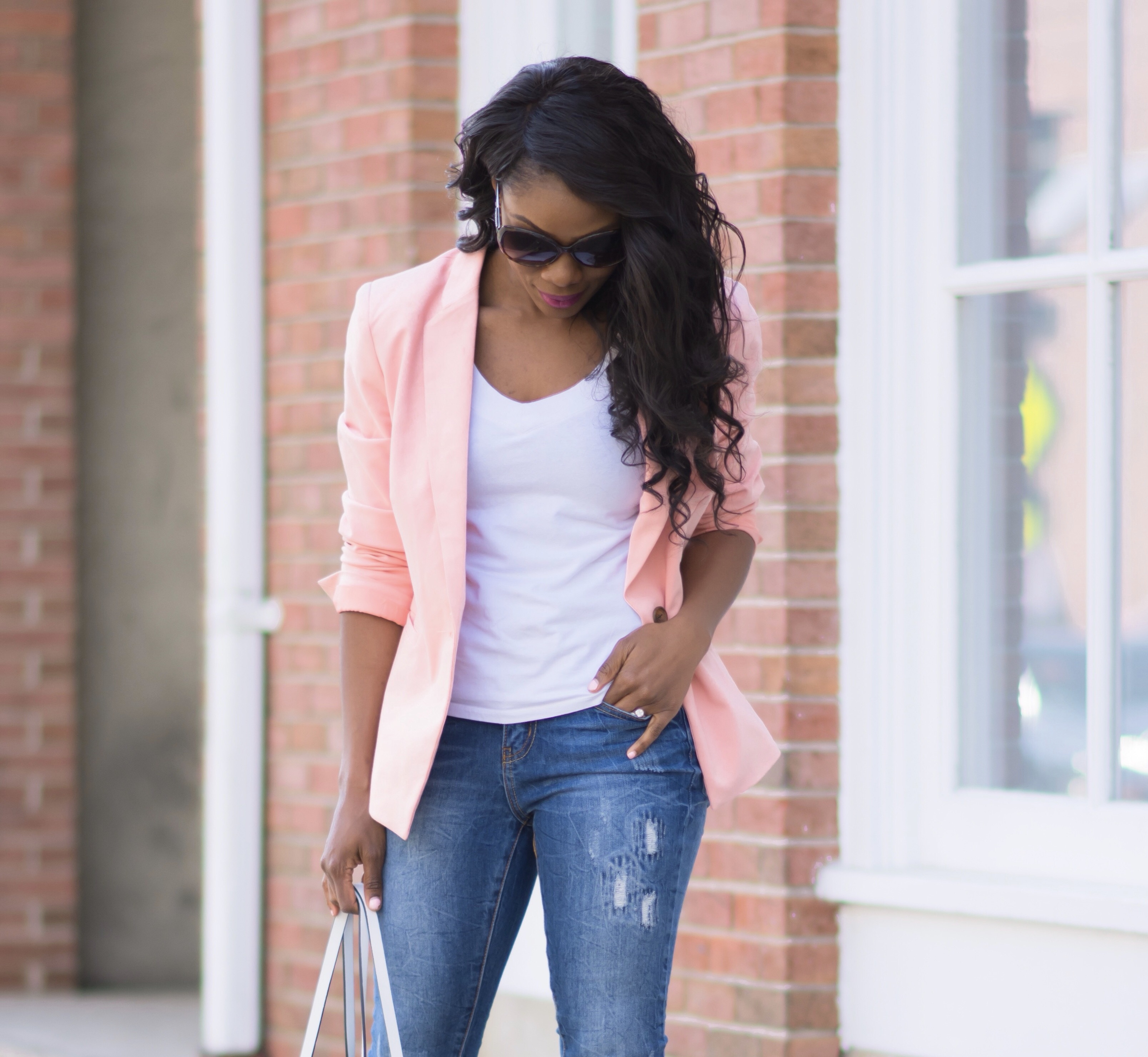 Happy Tuesday!
Hope you're having a great week so far.
I haven't been feeling well, I think I might have a  sinus infection AGAIN. When I don't feel good, I don't like getting dressed, like most people.
I love Blazers because it's perfect for days like these, when I don't feel like dressing up but still wants to  look presentable. When wearing blazers I usually pair it with a white tee and distressed jeans, the blazer instantly elevated the outfit. I don't have to do much work.
Now,  you guys know How much I love pink so of course I can't resist a pink blazer, it's a must have.
Blazer: Marshall Alternative Here  & Here | T-shirt | Denim  | Bag-T.J Maxx