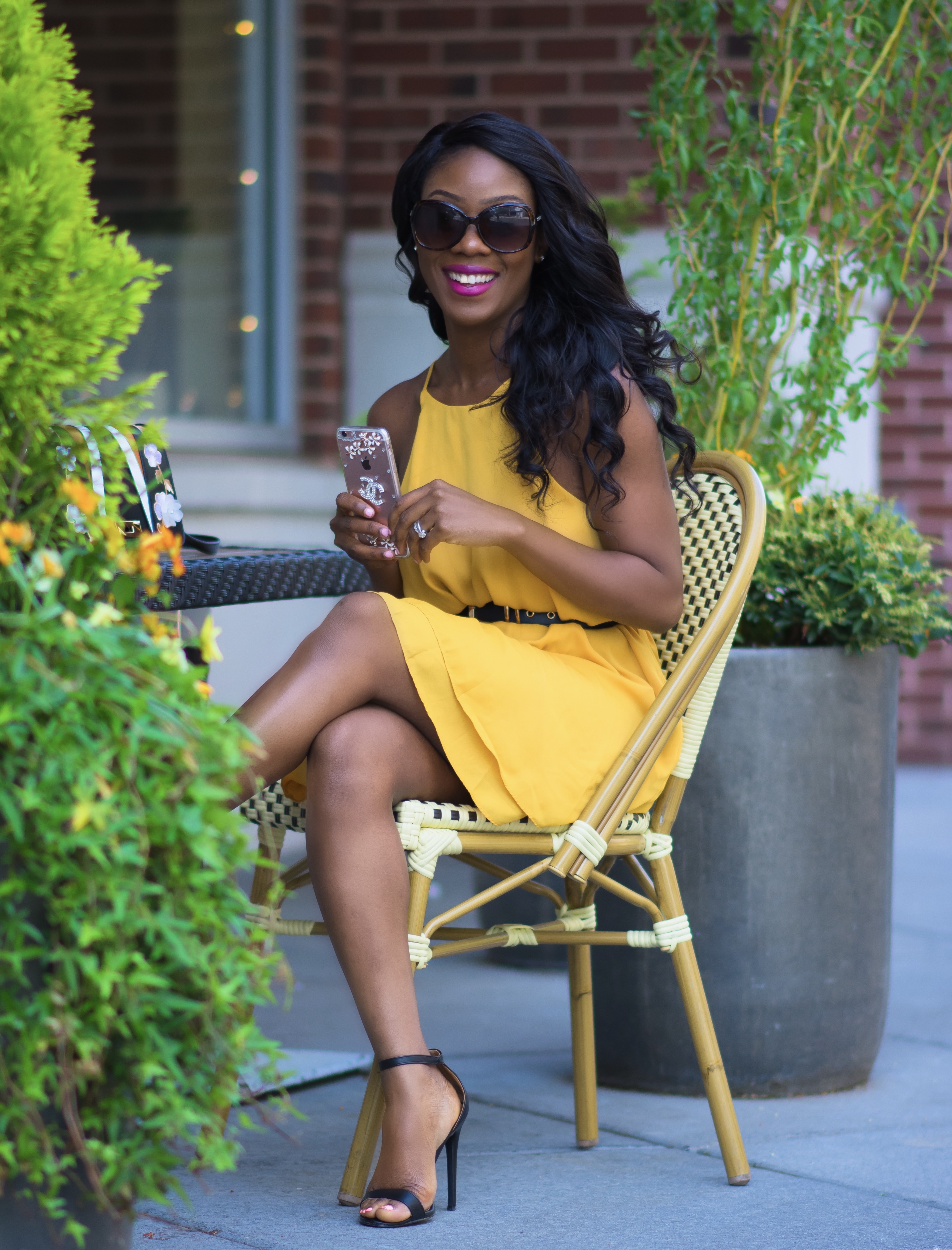 Happy Wednesday!
Hope you all had a great Memorial day weekend! I'm still recovering from the long weekend (haha). I visited Ottawa, Canada over the weekend, it was a 8hrs drive from Central New Jersey.  Surprisingly, Ethan did really well with the car ride, that was my biggest concern.
We had a lot of fun, I look forward to going back in the near future.  I'll be sharing my experiences and some photos from the trip sometime this week.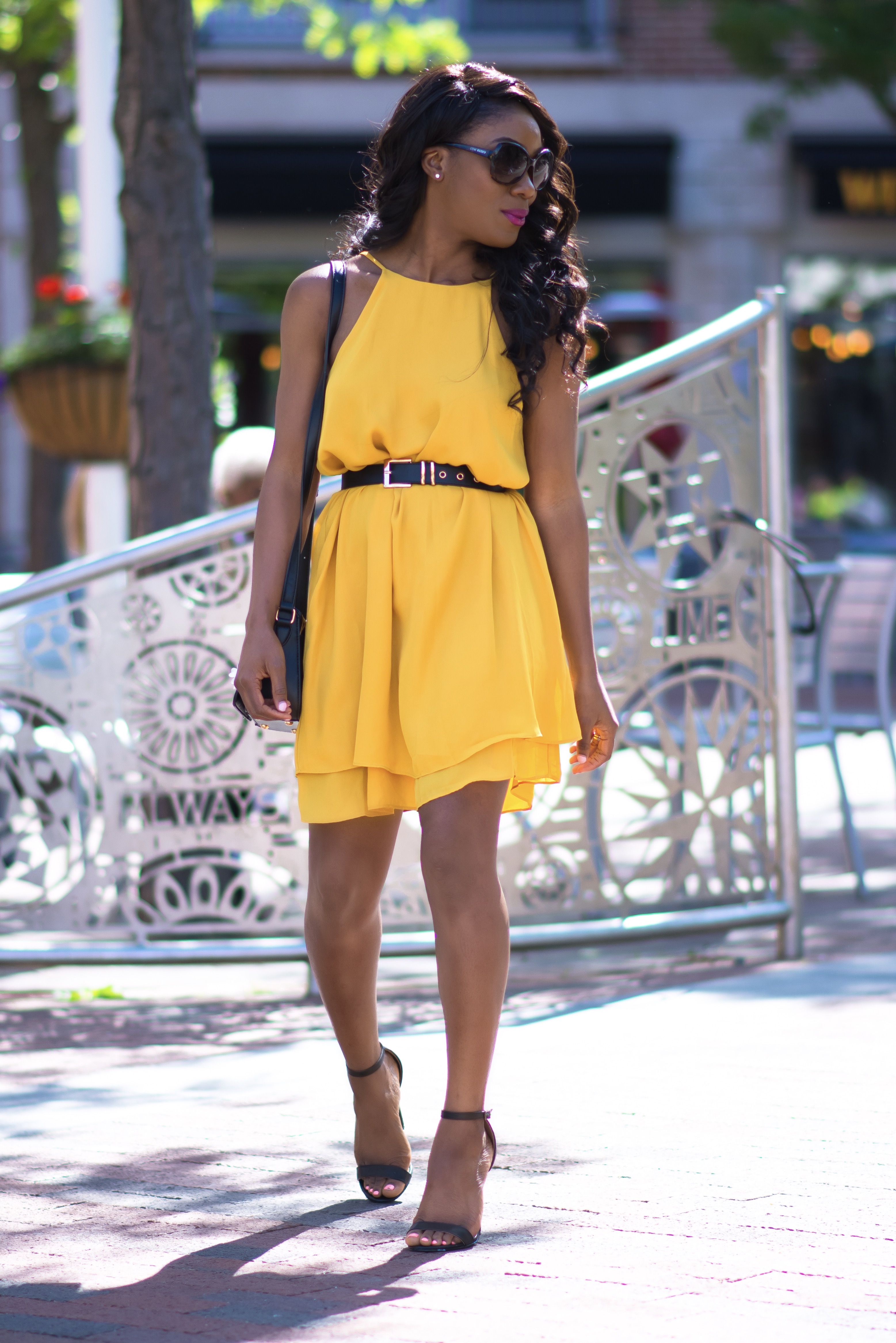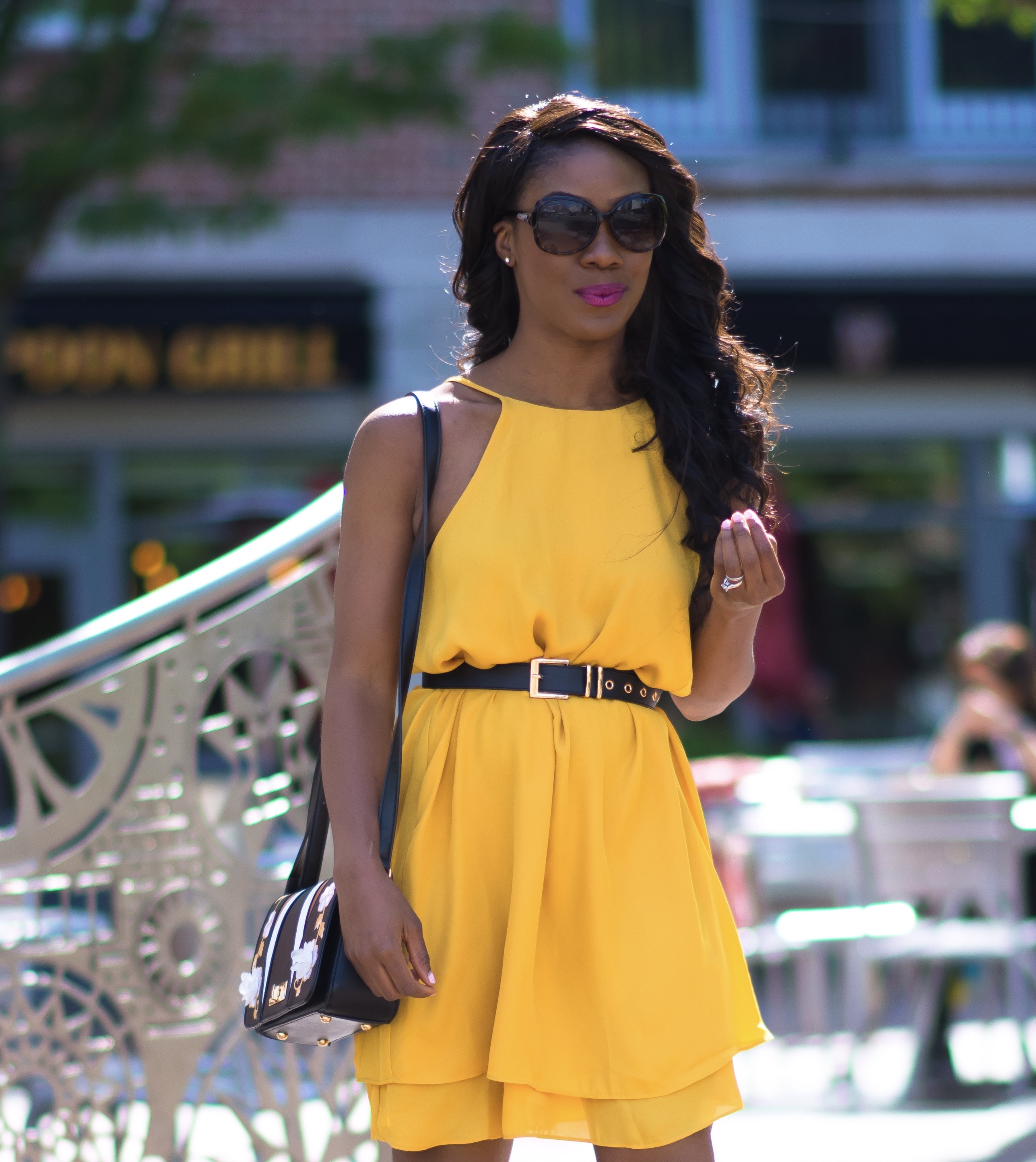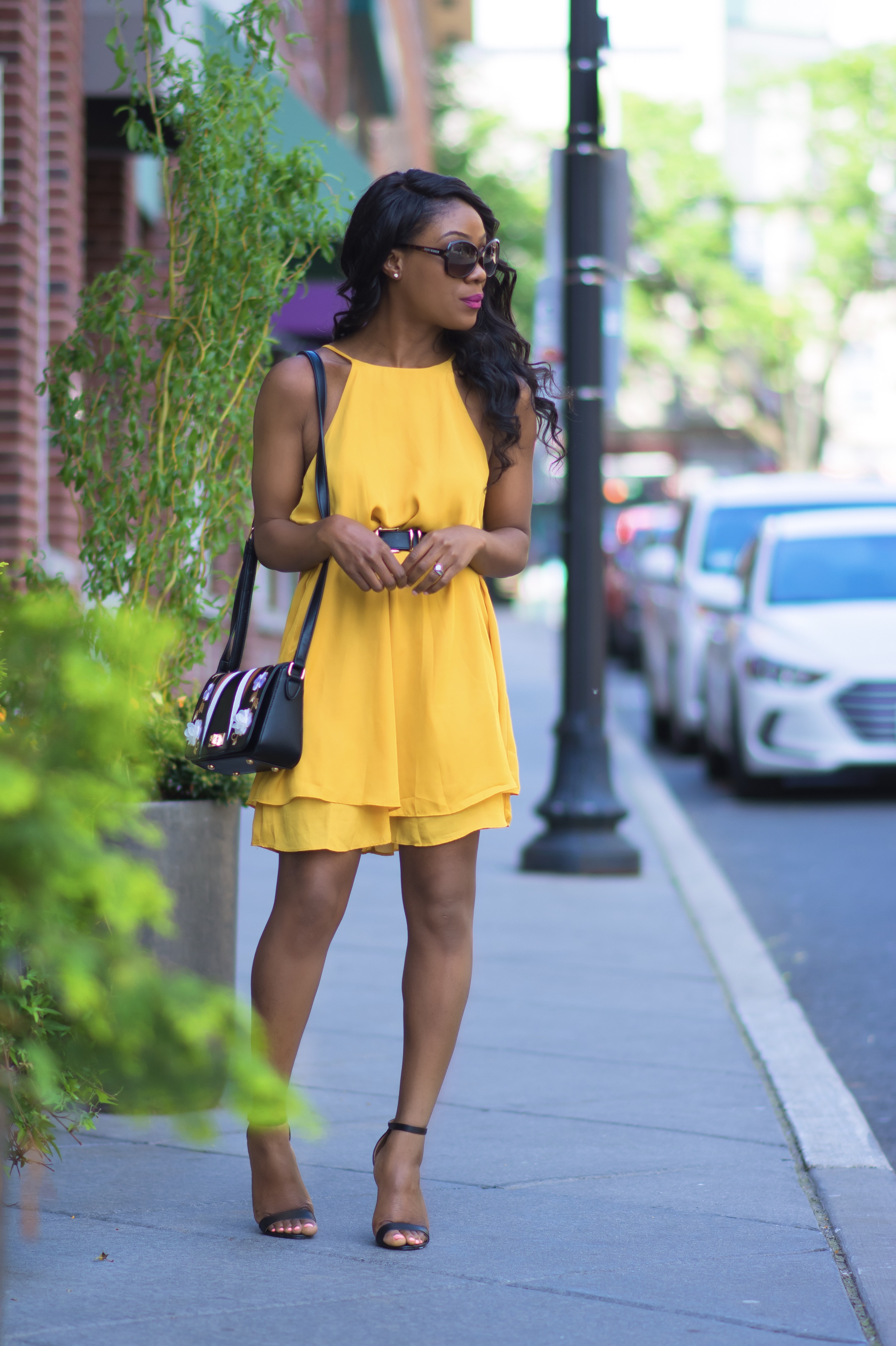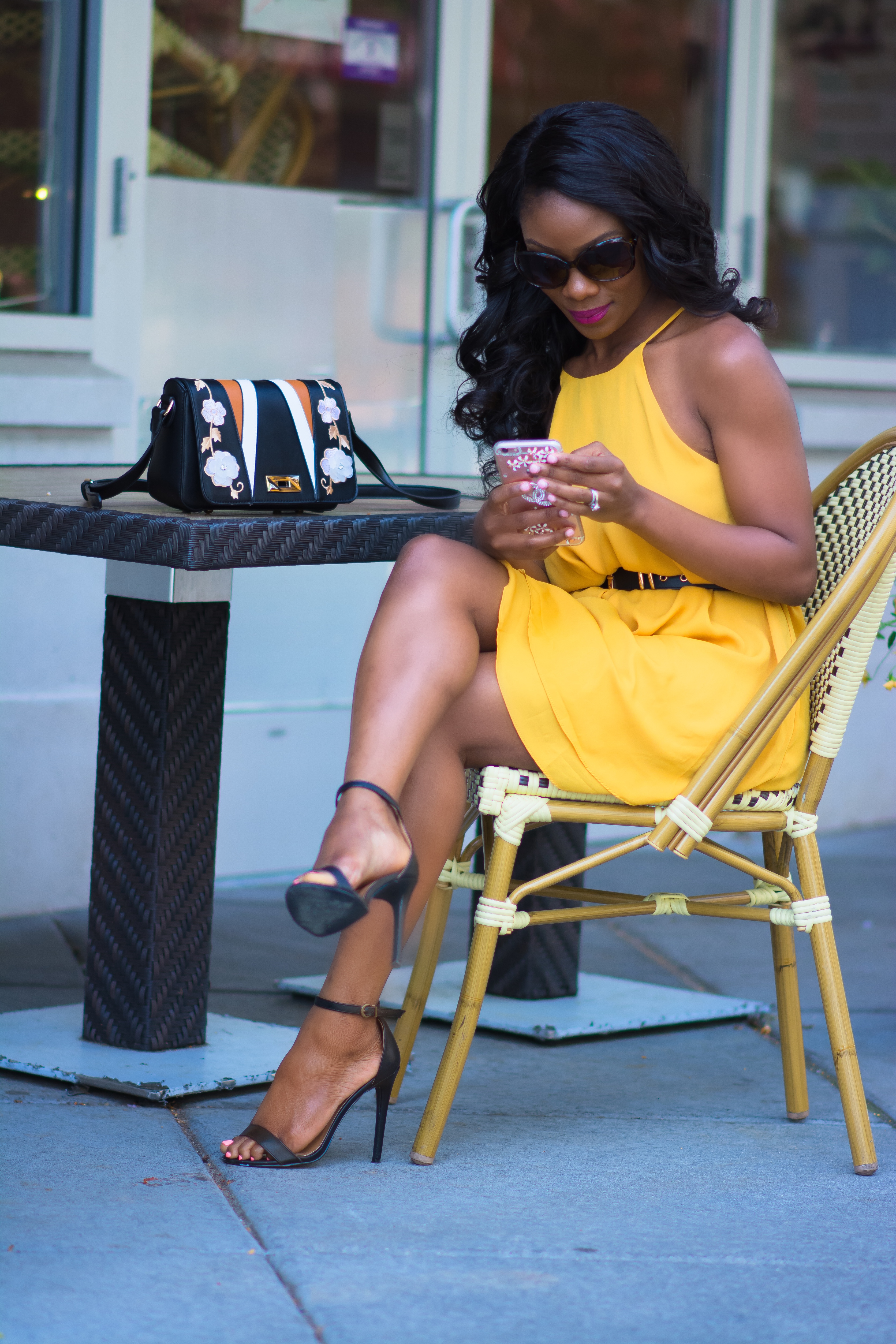 I picked up this mustard shift dress from TJ Maxx a few years ago. I really love shift dresses because they are super comfortable. You can easily dress it up or dress down, depending on the occasion.
You can also wear it all year around. Paired it with leggings and boots in the Winter and you're good to go.?I've worn it in Fall with a black leather jacket and booties.
I usually like to wear my shift dresses loose but I decide to pair this one a with black belt, I like how the gold buckle on the bell complements the yellow. The perfect outfit for a  Summer/ Spring brunch or a outing
Dress: T.J Maxx Similar Here & Here | Shoes –Heels