Fall is right around the corner, and I am so excited to wear my favorite chic casual outfits that are great for workwear! Neutrals don't have to be boring when dressed well; they look sleek and put together, and I especially love how chic they look. The Nordstrom Anniversary Sale is great for finding some great staple pieces you'll need in your wardrobe to achieve that luxury aesthetic, and I'm here to share some of my favorites at a fraction of the price.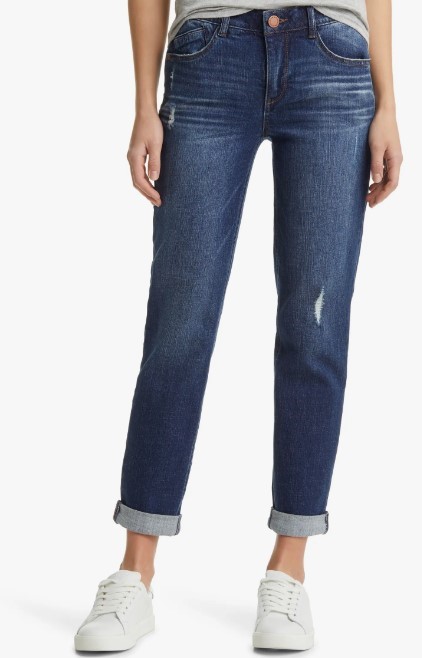 Pants for Every Day of the Week
Pants are a significant part in balancing a look. Everyone needs a good pair of jeans, and I love these dark wash denim girlfriend jeans. They are one of the most comfortable jeans I've ever worn, which is perfect for a day you want to keep it cool and together.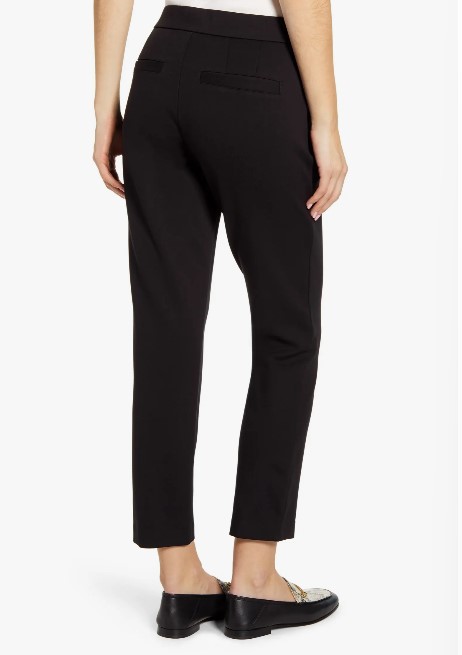 Workwear Pants
A casual black slack is a staple in anyone's professional wardrobe because they work for business casual or just straight business. I love the lines on these black high-waisted trousers that make for a flattering silhouette. I like to dress these up with a silk blouse or dress down with a cute graphic tee. These have a loose fit, but if you're looking for a tighter option while still keeping it sleek, these high-waisted black skinny jeans are also a great option.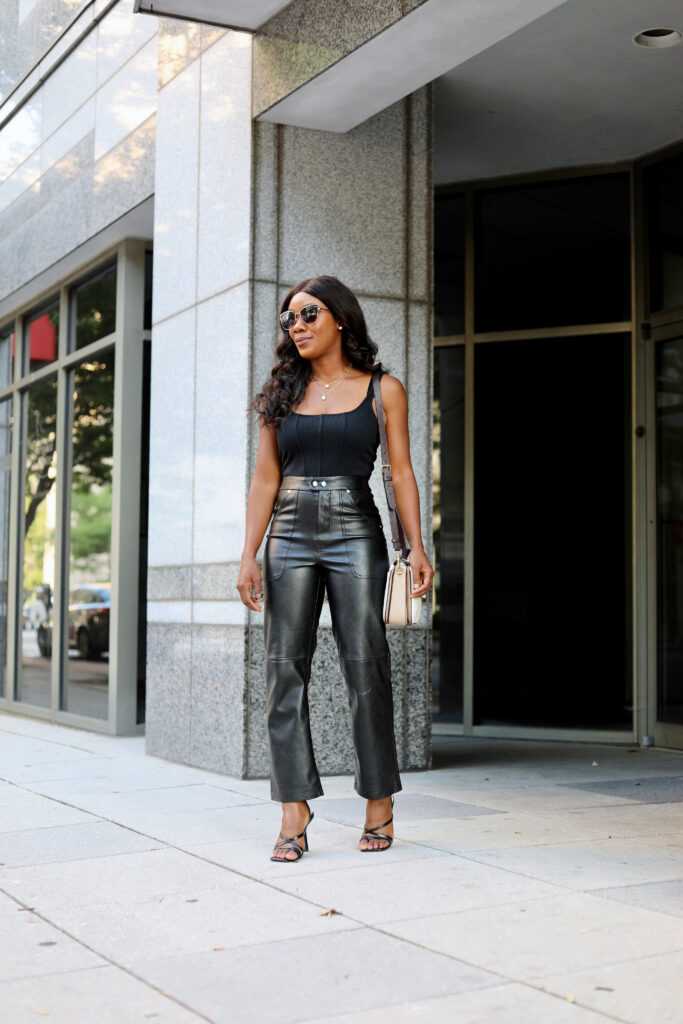 Fancy Pants
I am in love with these Baxter Rib Cage leather pants in this dreamy midnight black color. I love this color because it is so easy to style with neutrals like brown or white. A pop of color can also work to contrast the black! These are great for a more cool-girl chic work wear look or going out for drinks with friends; these pants can do it all. The faux leather look is always in style, and these faux leather black leggings are the definition of chic. I love to wear these for a business casual moment but also a chill everyday look with a graphic tee always looks cute and put together, even if they are leggings.
The Top that Goes with it All
A color-blocked shirt that goes with almost everything is hard to find, but I think we all have that one top that we know we can always come back to. For me, this corset cotton detailed bodysuit in black is so flattering and adds so much to my outfits without even trying. The corset detailing especially makes it stand out more than a regular black bodysuit and gives a sexier look.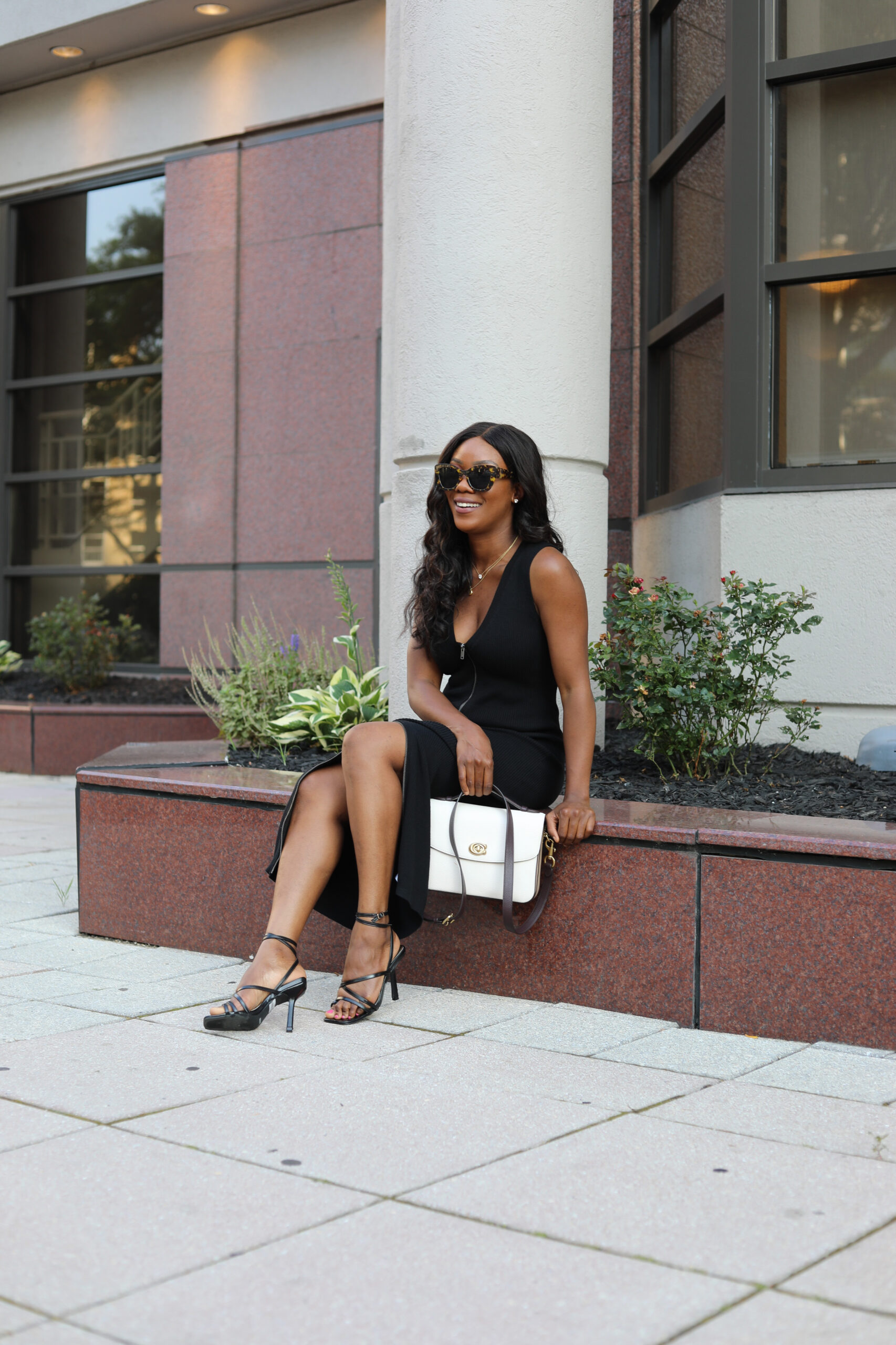 Little Black Dress
When I think sweater dress, I usually think it is hard to match a chic aesthetic, but this zip-up sweater midi dress has proved me wrong. This dress gives "I'm in charge" energy, and I will definitely be wearing it at any chance I get!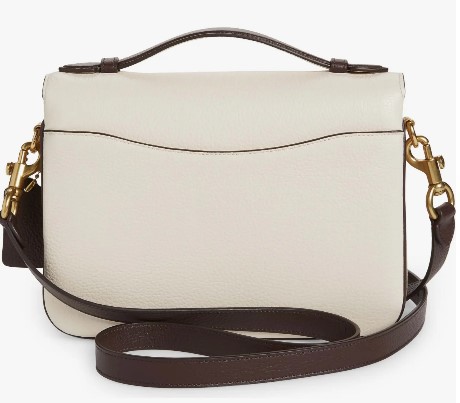 Perfect Purse
A purse is less interchangeable than other parts of an outfit, so it needs to be a pattern and color scheme that is easily adaptable. This color block leather cross-body purse is super chic and roomy for every day of the week, great for personal and business attire.
I love pairing unique staples to bring a chic look to life, let me know your favorite staples you add to pull off any look! Shop more of my Nordstrom Anniversary Sale favorites by clicking any of the images below!