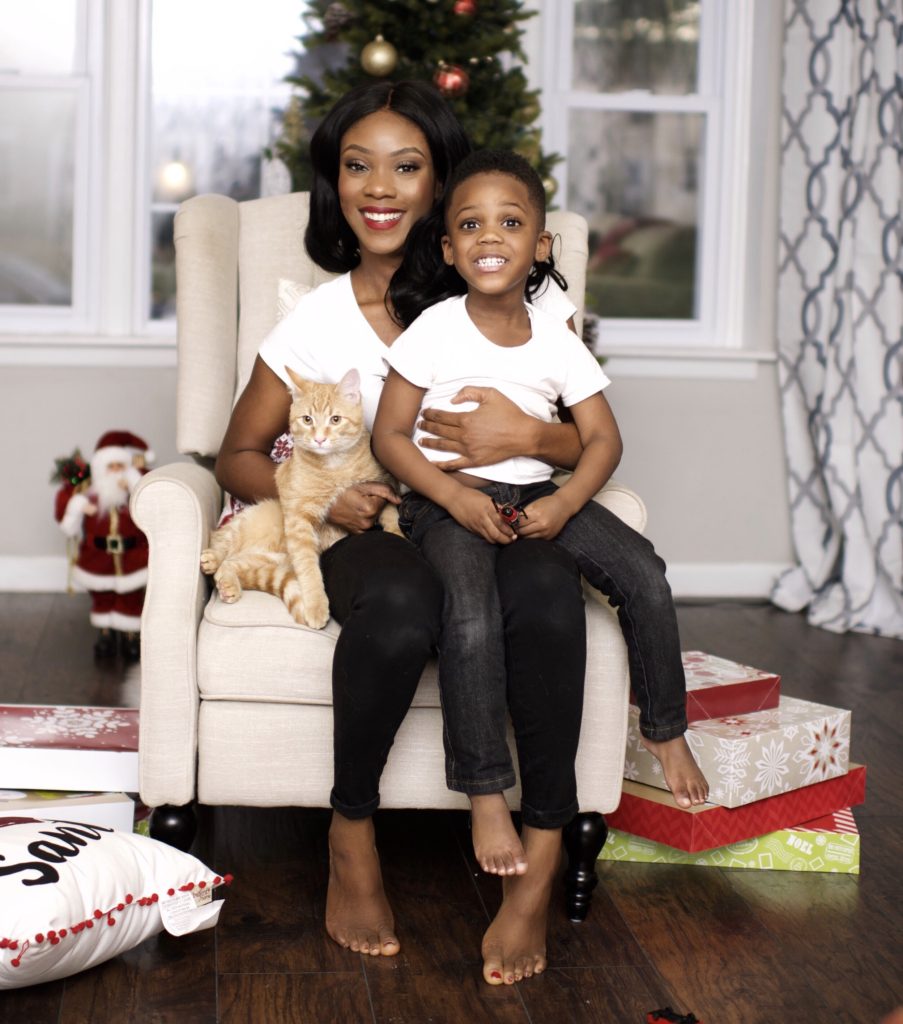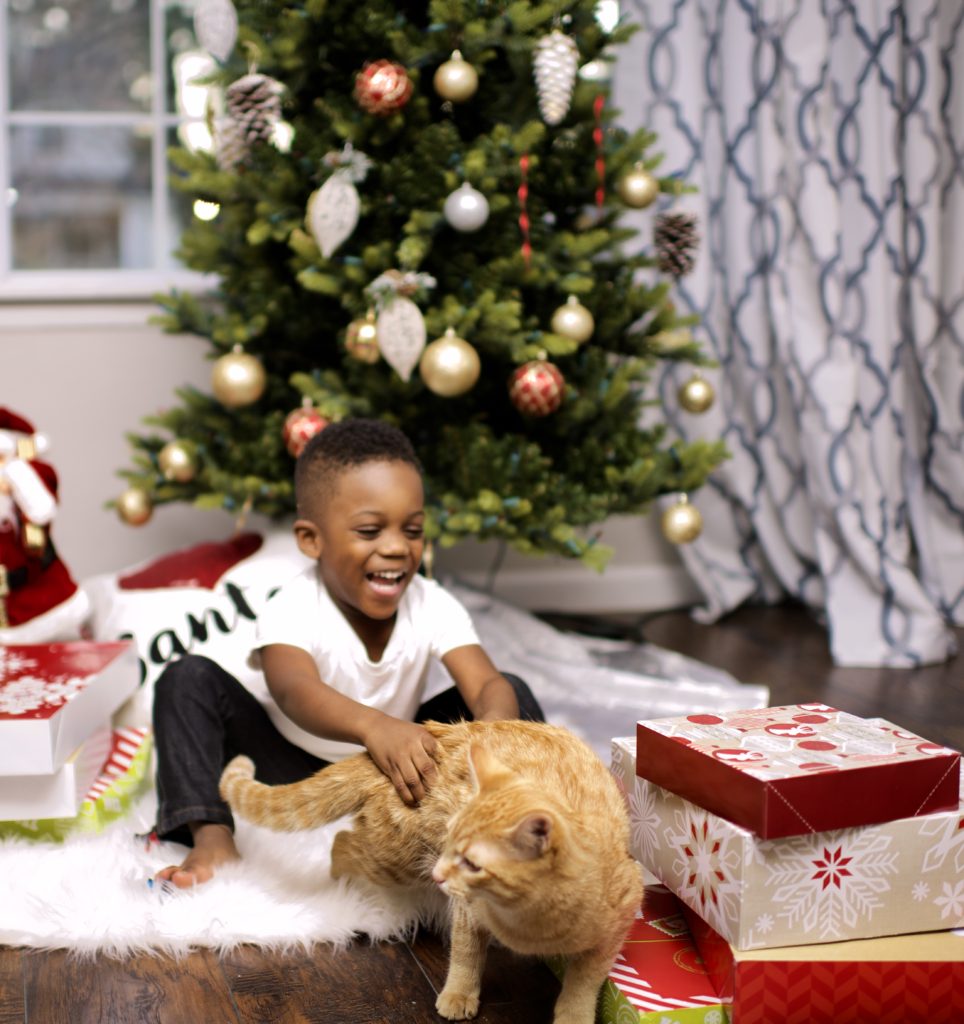 Wow! I can not believe it's almost Christmas, can you? The Holiday Season is my favorite time of year, it is so magical. I love celebrating the birth of Christ, watching Christmas movies and listening to festive music.
One of my favorite thing to do around the holiday season is to drive through different neighborhoods and admire the Christmas lights/ decorations. Where's something about the lights that instantly makes me happy. I love the parties, gathering with family and friends, celebrating and just being grateful for all that the year has thrown my way… reflecting and planning for the New Year.
This year has been very challenging for us! Ethan, being so young, has struggled to understand all the changes that have been going on, but I have decided to not focus on all that we have lost but instead the things that we have gained, one being our new family member (Pebbles our Cat) and the fact that I can have Christmas my way.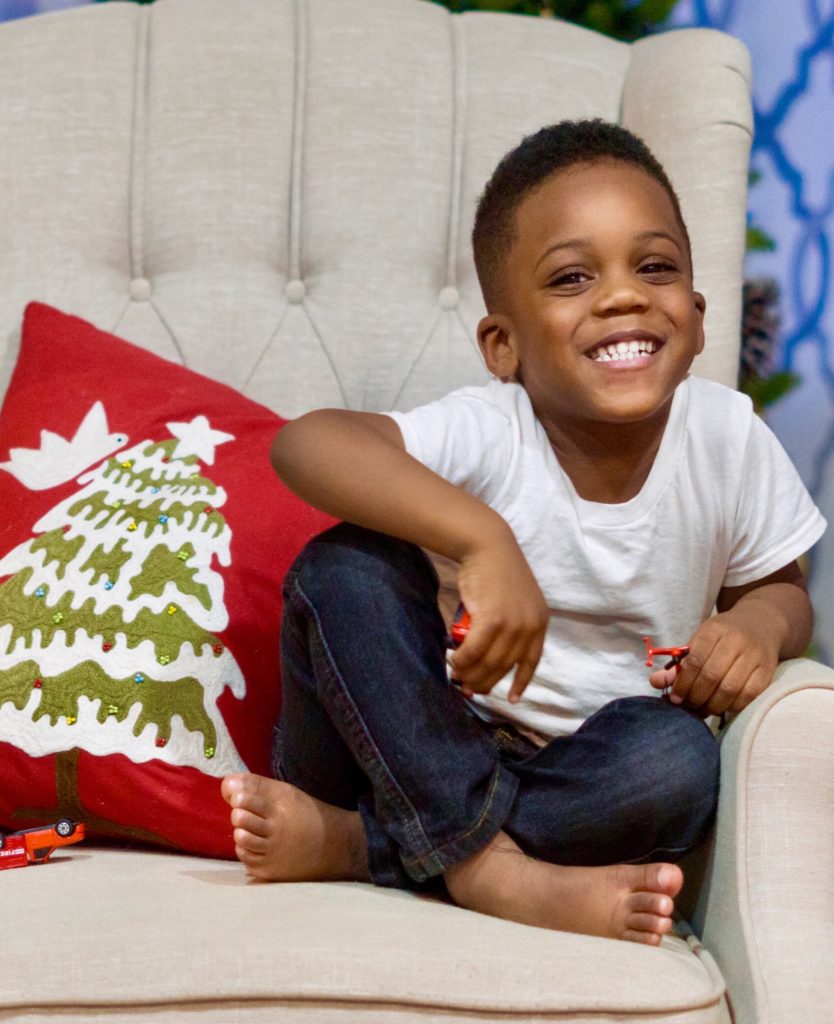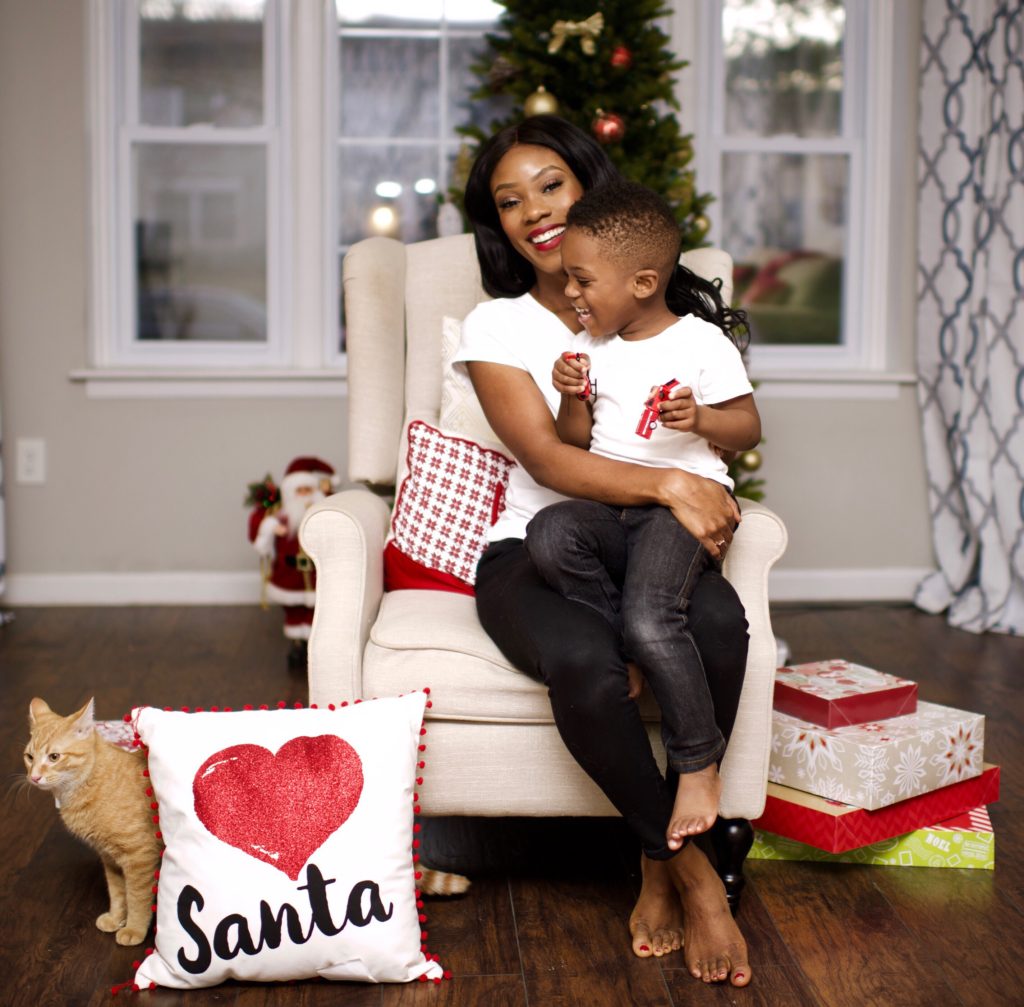 This is going to be Ethan's first Christmas without his dad. So, I plan on going all out and making it special for him. The great thing is that Ethan's dad is Muslim so we do not have to fight about who he gets to spend Christmas with. There was so much going on last year that I completely forgot about the holiday season; honestly, it is all a blur. This is officially our first Christmas alone. This year Ethan is more aware; he's been talking about Christmas and Santa, which is a first for him. I want to make it memorable.
What we did New this year?
We put our tree up early, way back in November. We took a new family portrait, as I like to call it our 'modern family', with Pebbles. We have started new Christmas traditions as well as some old ones that we never done in the past. Elf on the shelf was all new to me this year and Ethan has been loving it.
We are going to attend church this Christmas Eve, after church we'll stay up late and watch christmas movies. Ethan is going to leave cookies for Santa, a first for him. I'm inviting our family and friends to celebrate with us this year in our new home. It is going to be great for Ethan to spend time with his cousins and everyone gets to meet pebbles.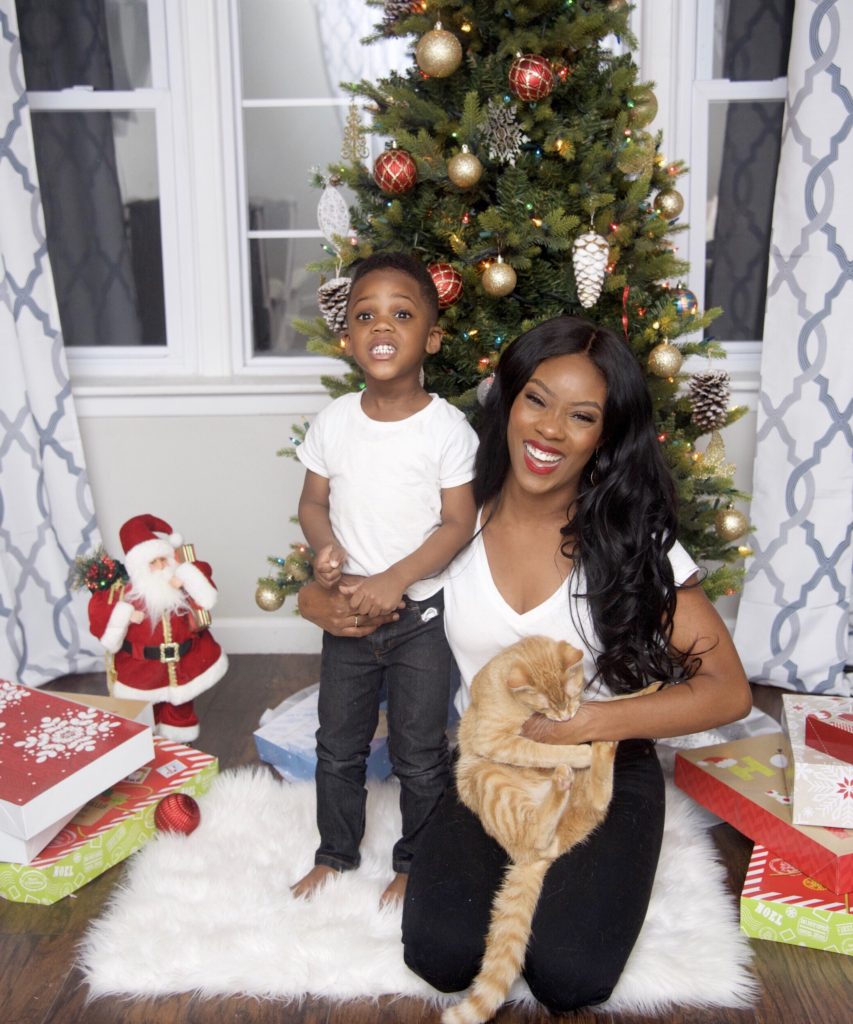 I'm excited to celebrate love, family and a new beginning. Wishing you all a Merry Christmas and a prosperous New Year.