I recently purchase my first pair of Louboutins (So Kate) as seen in this photo. It was not a decision  I made lighty,   I've been contemplating for a little over a year because its a lot of money to spend on a pair of shoes. Among my  friends I've always been know as the " frugal" one. The one who scopes out sales and ends up with a bag of clothes for under $50. The one who hits up the clearance rack as soon as she walks into a store.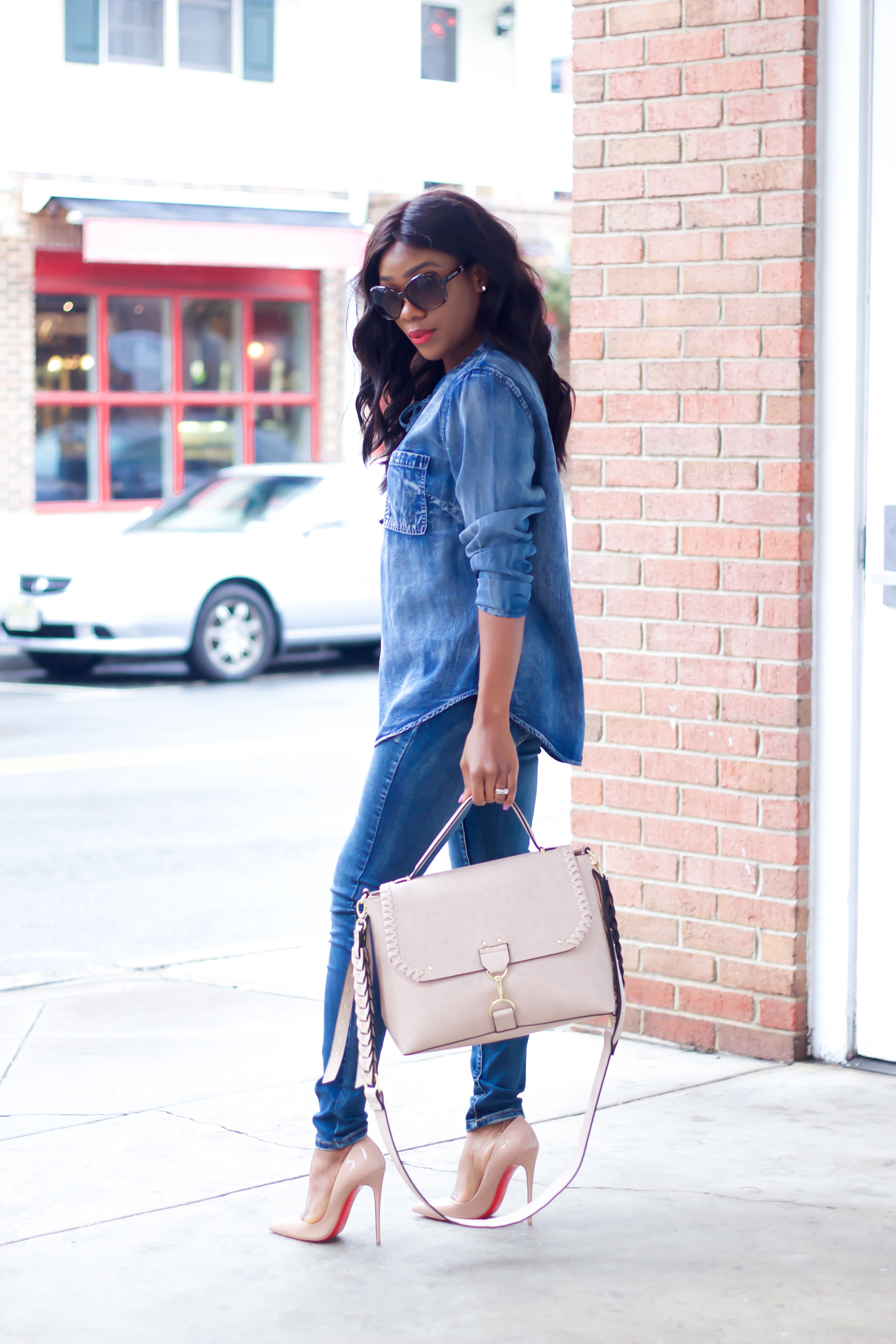 New Year, new attitude (not really ) but I finally went ahead and bought the shoes, I must say I have no regrets at all. It hurts like hell and I can barely walk in them. But totally worth it,  its  a great pair pumps, I'm bowlegged with small ankles, a lot of pumps don't look good on me with skirts, shorts and dresses, I tend to wear a lot of  ankle stripe but So Kate look amazing, it makes my legs look straight.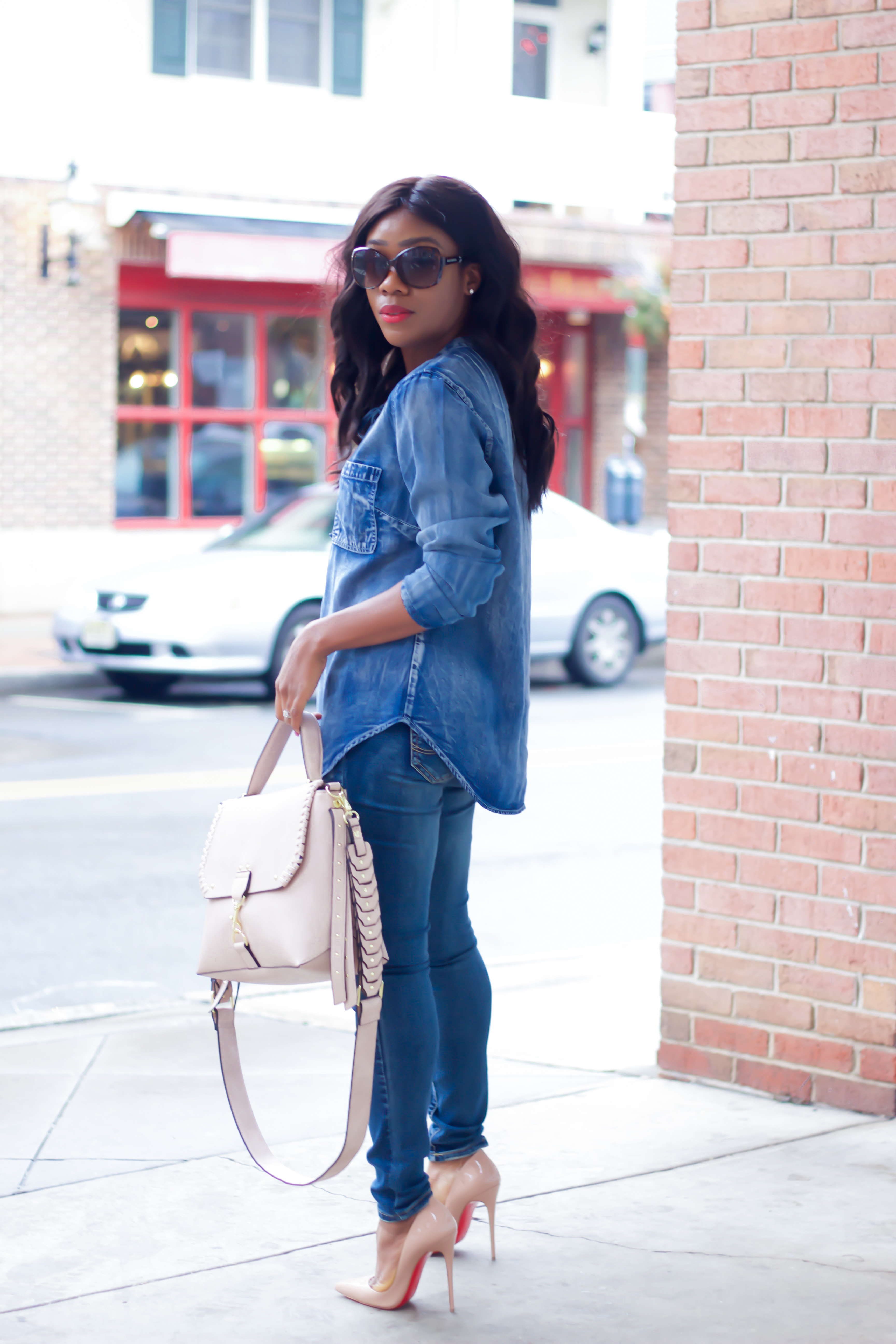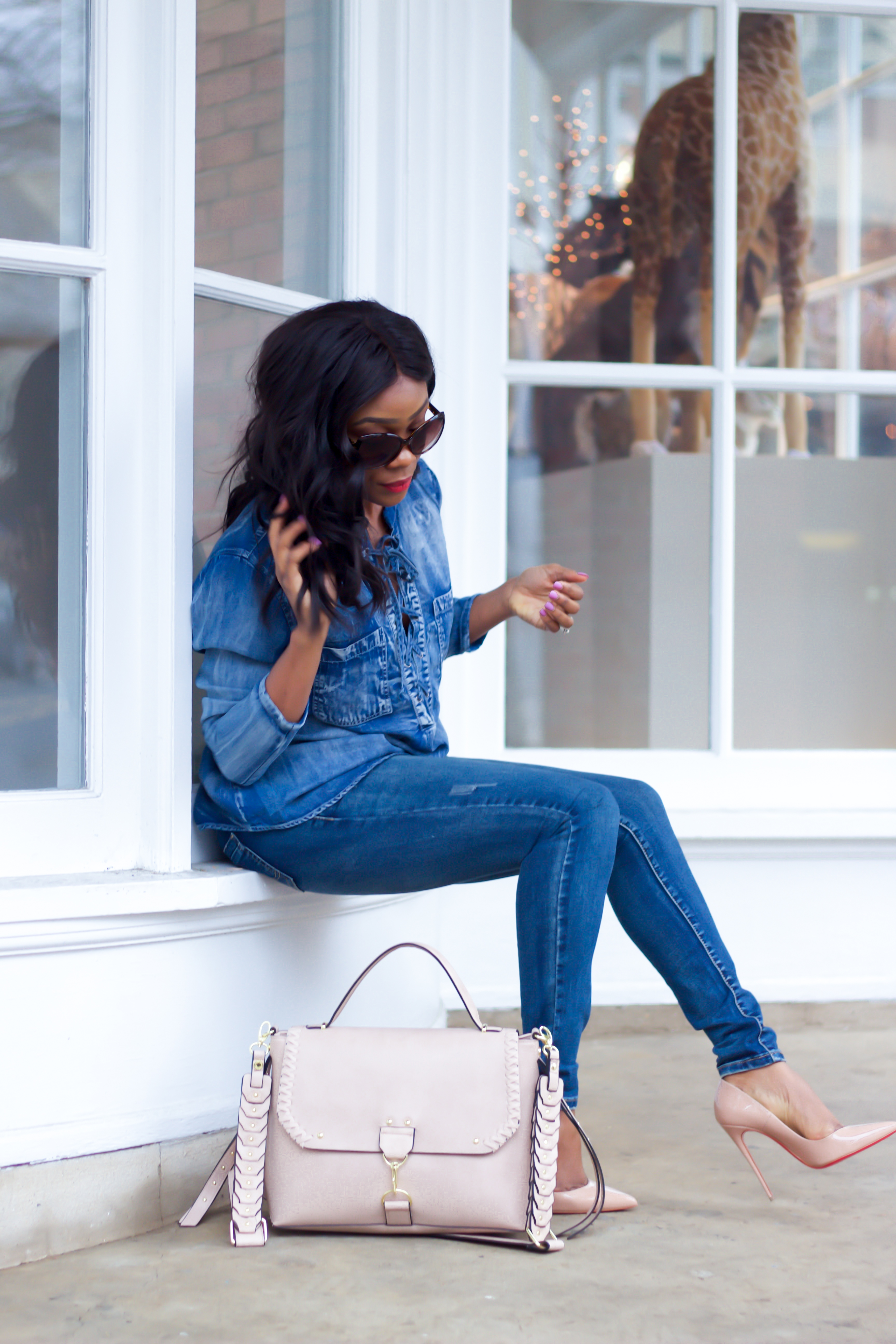 These shoes look great with everything, its such a statement piece. It bring the outfit to life.
Outfit Details: Shirt-T.J Maxx Alternative | Jeans-Topshop | Bag-T.J Maxx (Steven Madden) | Pumps-Saks