Im obsessed with blazers! They can instantly change an outfit and of course they  hide a multitude of flaws.  This is a  simple everyday look (sweater and jeans)  but when you add a necklace and throw a blazer on you go from casual to chic, it's looks effortless.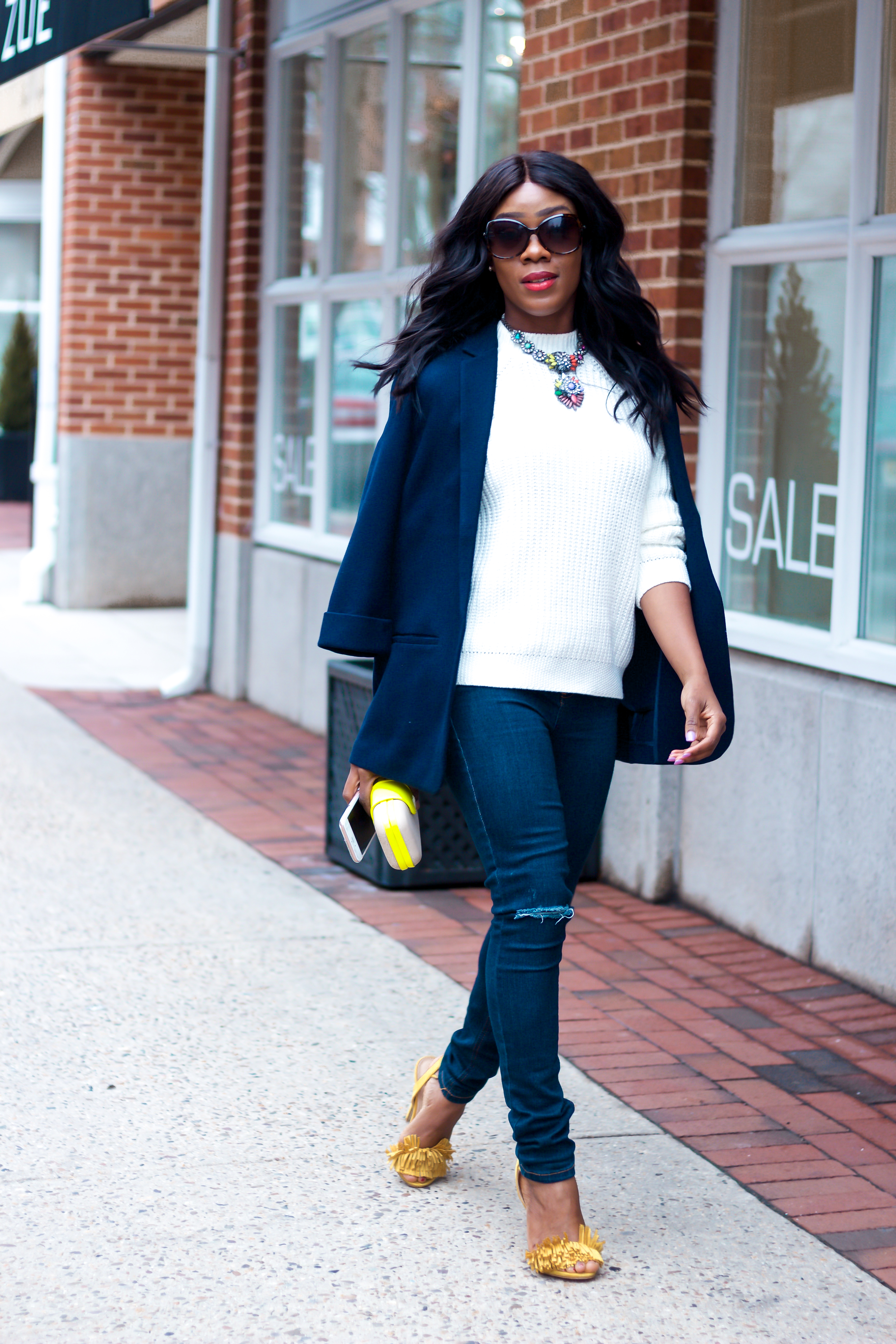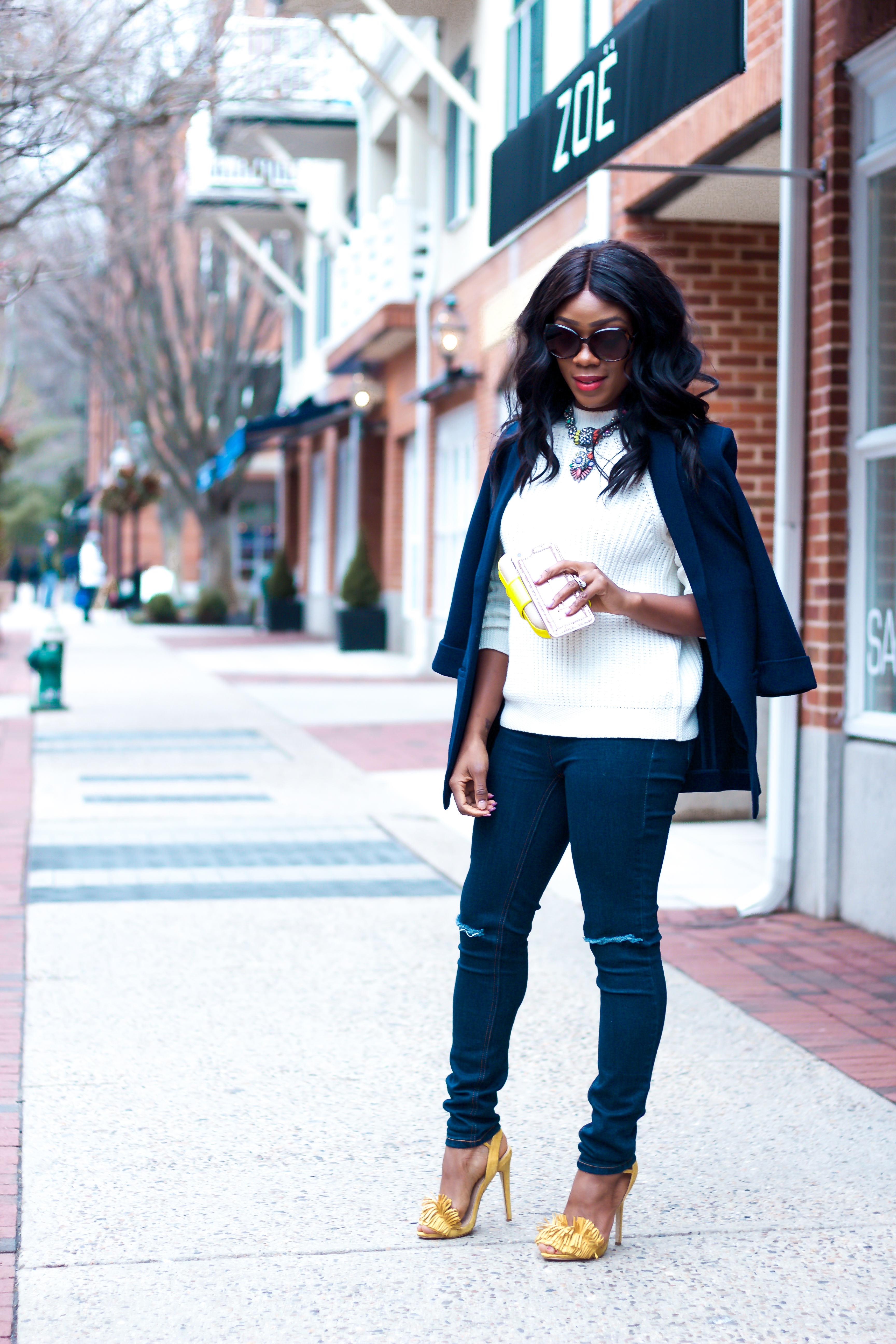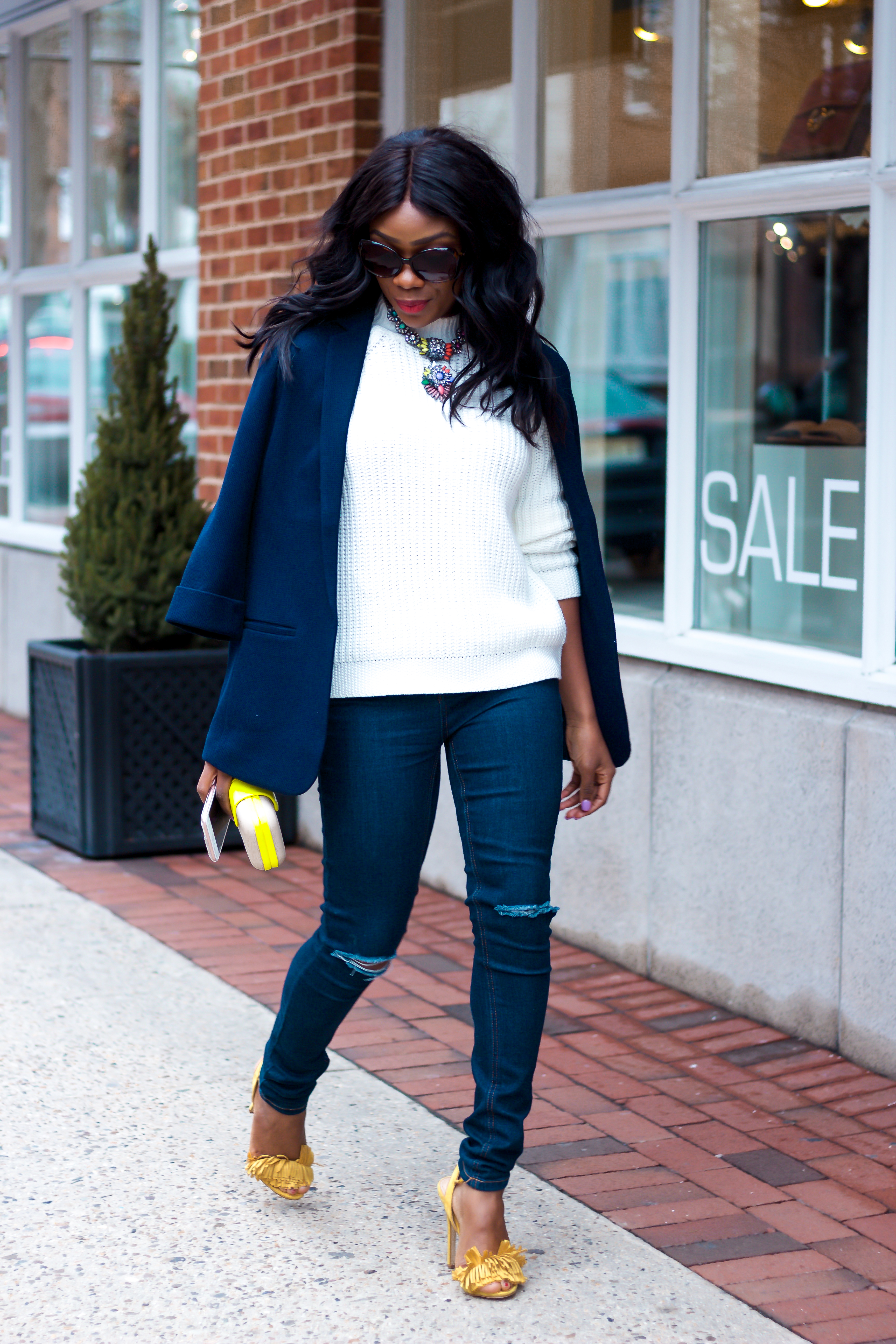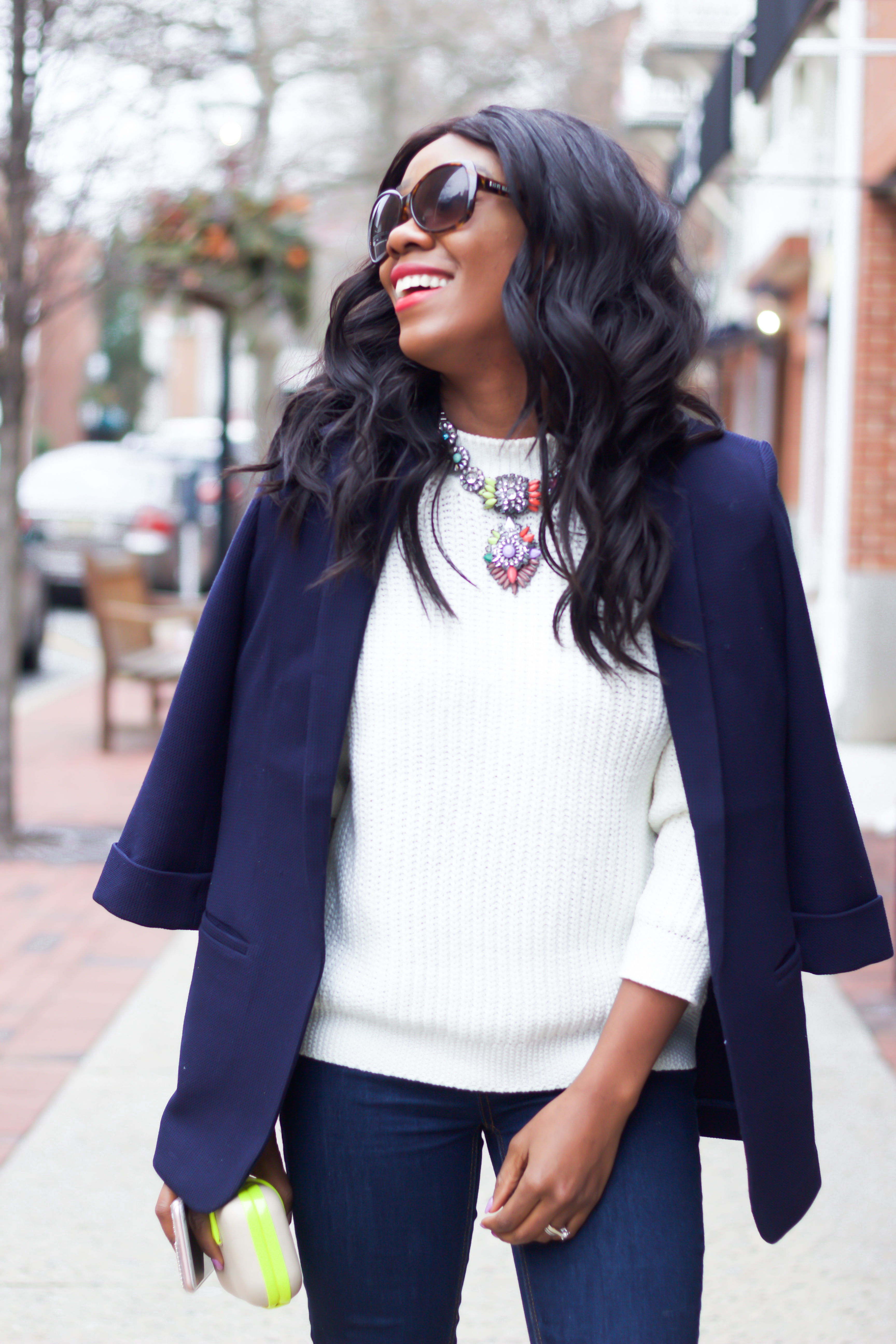 I have a collection of blazer and vest in almost every color. I think everyone need to owe a few good blazers, they can be worn with everywhere. you can go wrong with the right blazer(lol).
I purchased this blazer from Express, it was an impulse buy, I tried it on and I couldn't leave it behind. It came in two colors, blue and white, I couldn't decide so I brought them both. I can't resisted a well tailored piece. I like my blazer oversize, they just look better to me.
Blazer–Express | Sweater (old)-Alternative |Jeans–Boohoo |Shoes–JustFab | Sunglasses -Steve Madden (TJ Maxx)