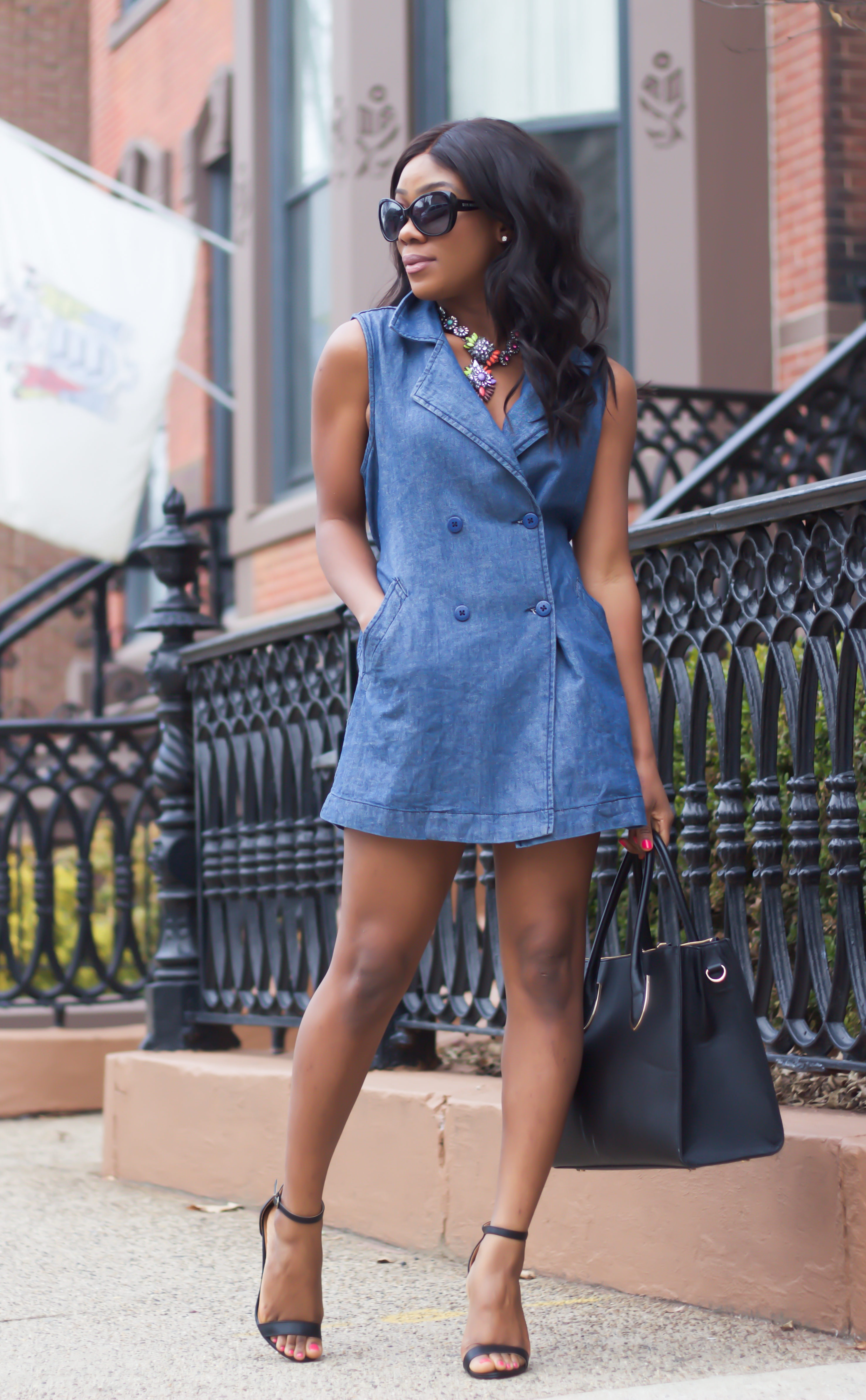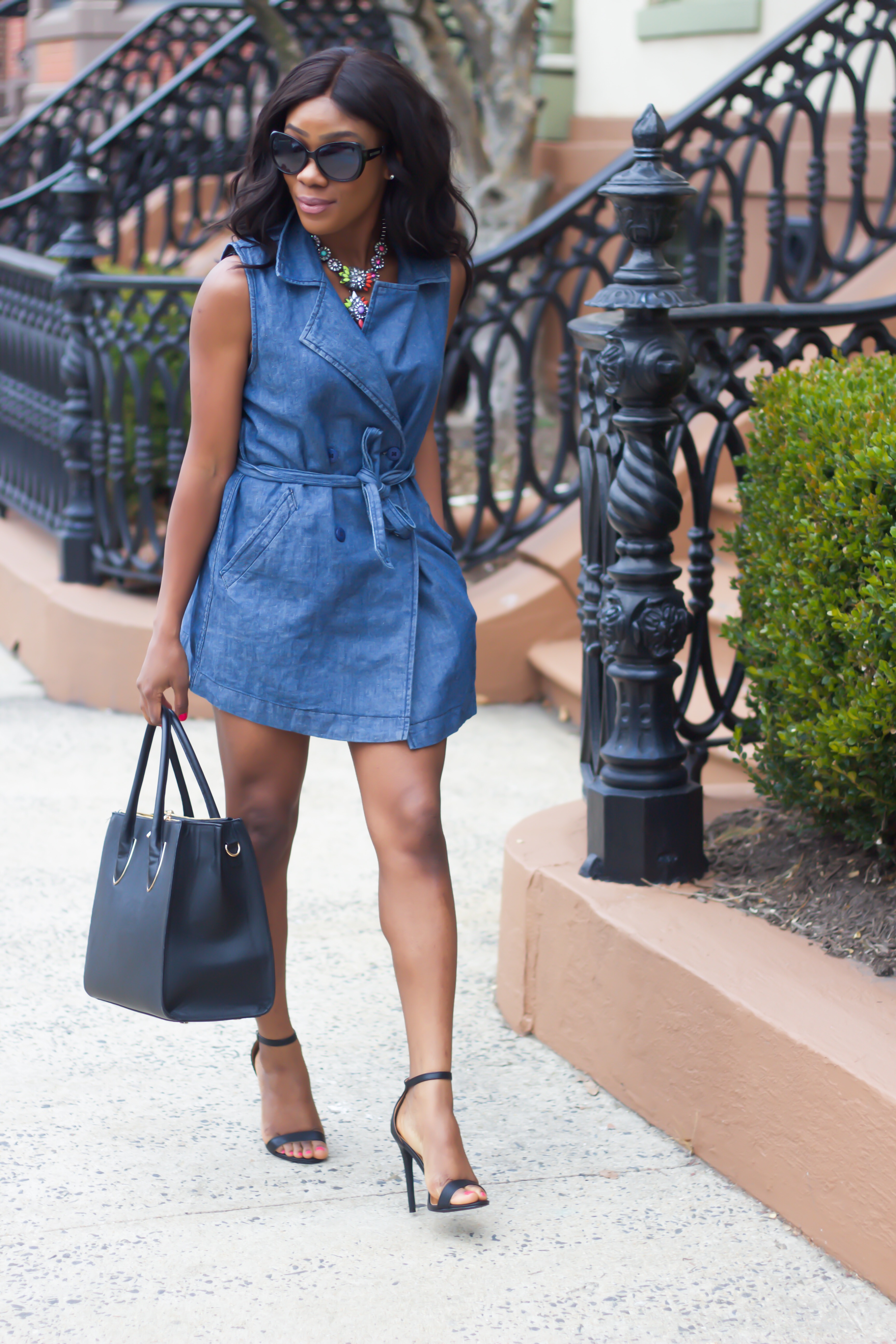 I'm  not sure if this is a wrap dress, a long vest or a blazer dress. That's the perks of being petite, everything is a dress on you.

I purchase this demin "dress" from Nordstrom Rack the end of last year. It was one those pieces in my closet that I overthink whenever I wanted to wear it. I paired it with dresses, sweaters, jeans and it just wasnt working. You ever put on an outfit and it don't feel right??

This past weekend the weather was amazing so I decided to just wear it as it is, I paired with a black straps sandals,  my fav black bag, I kept it very simple. I added the necklaces for a pop of color since Spring is slowly approaching.  It's easy, comfortable and by far one of my favorite outfit post this year.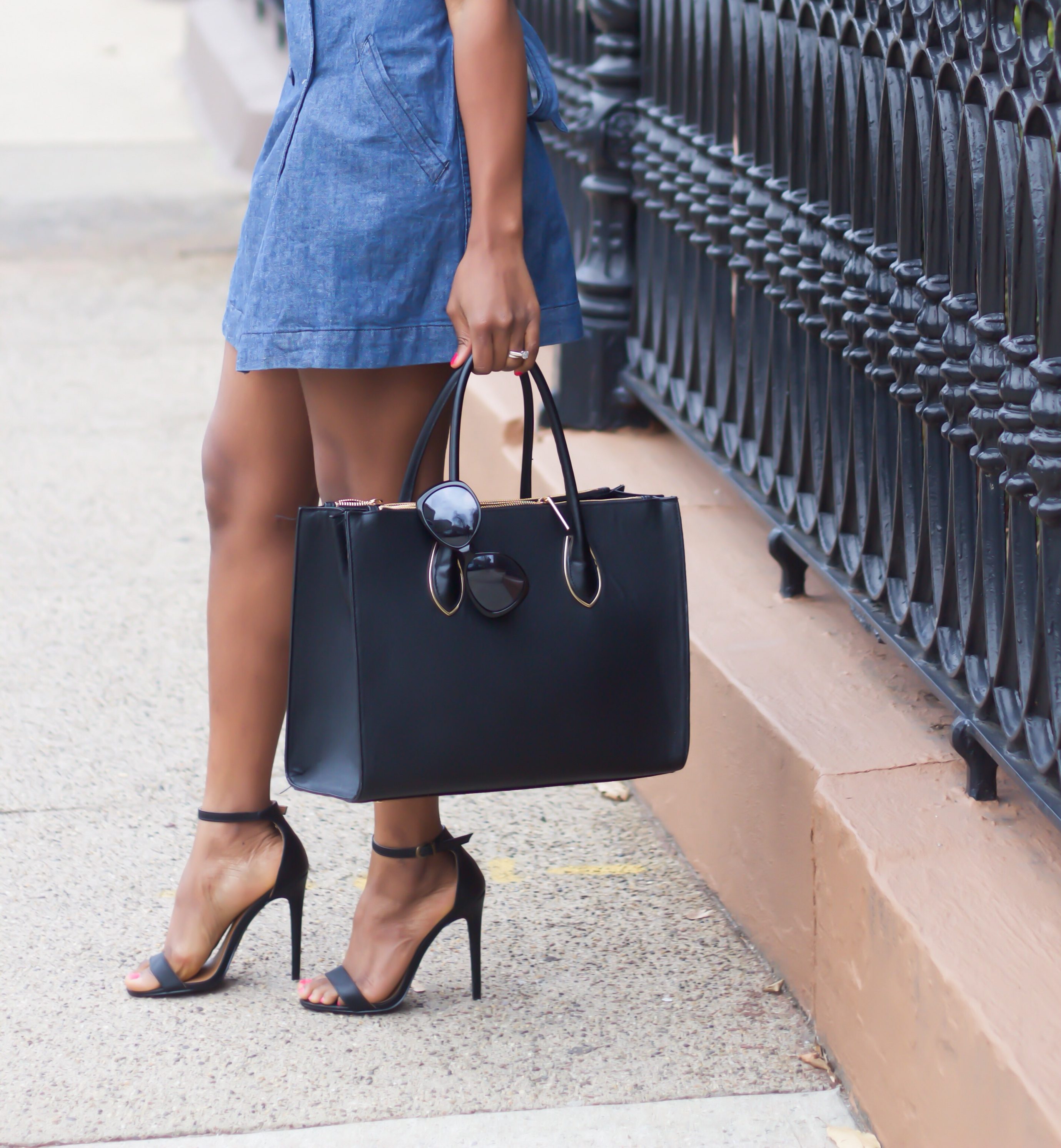 Denim Dress: Nordstrom Rack  Alternative here & Here | Heels |Bag