I had a chance to try out Sephora Collection Clean Beauty Line products-ALL UNDER $25 and I must say, I am impressed.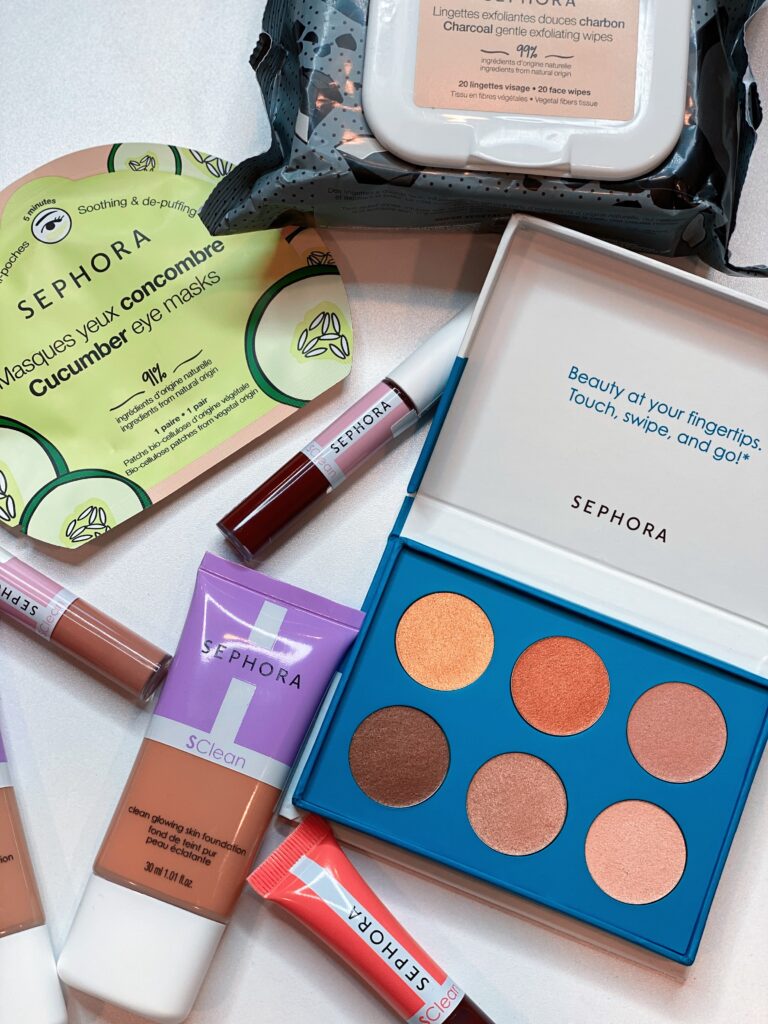 Let start with the Clean Glowing Skin Foundation, it's available in 20 shades. All the products are meant to be beginner friendly and it recommended that you apply it with your hands which I like. But, I did use a brush for the foundation.
Ok, so the The Glowing Skin Foundation claims to leaves skin looking radiantly healthy and hydrated for up to 10hrs. It's lightweight with buildable coverage. I had to mix shade 25 and 24 to get a perfect match.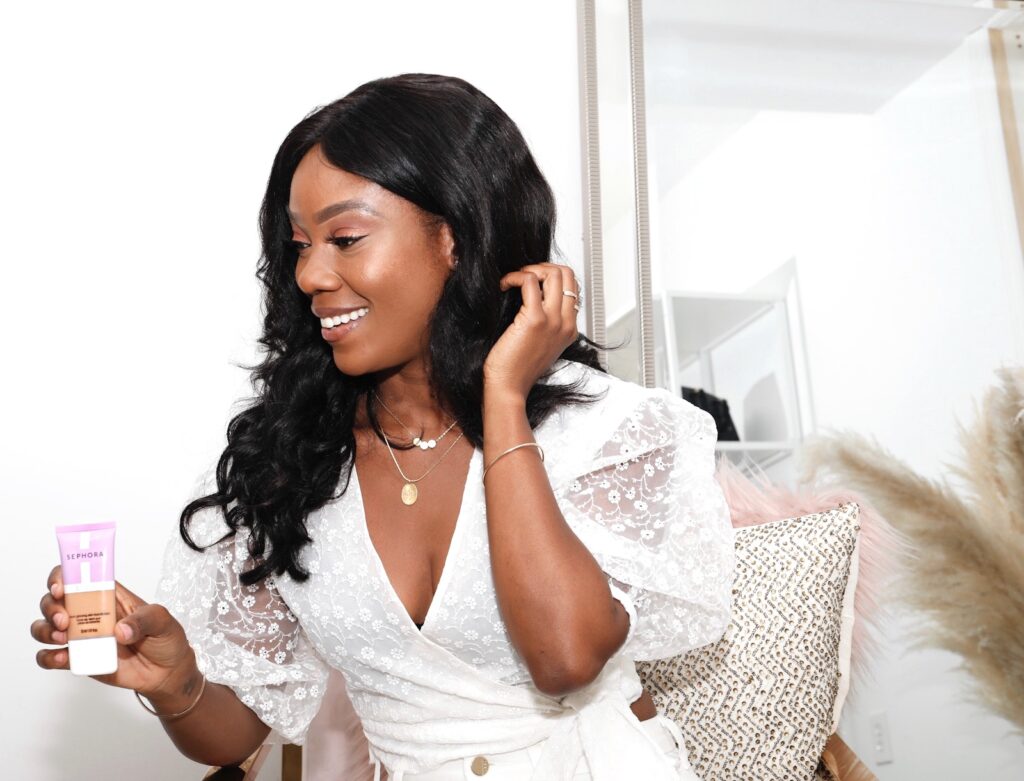 I love the finish and how it looks but it did not cover much. It's a good foundation for someone who have great skin and needs little coverage. I am not that girl, I have a lot of discoloration and acne scars so I need something that's full coverage.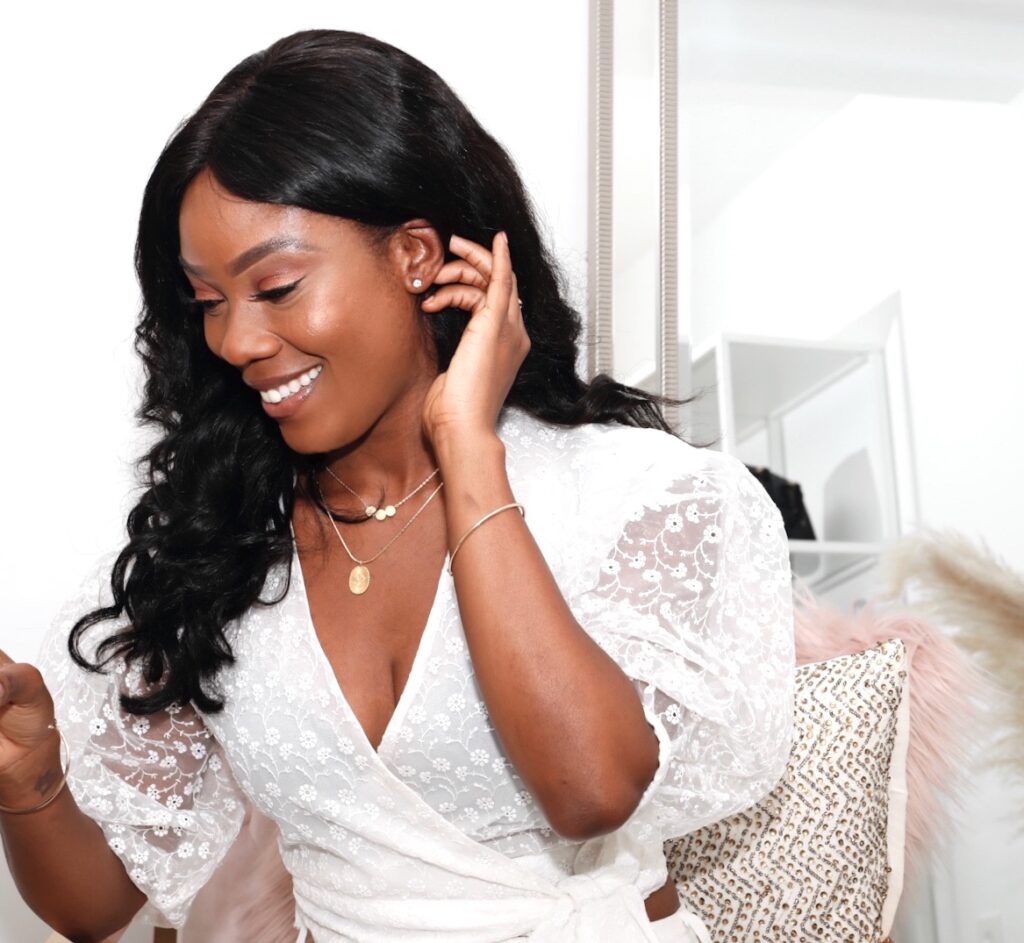 Next, I tried the Clean Bouncy Eyeshadow Palette. I like it because I not a huge eyeshadow fan, I like a natural look so it works. It's quick and easy to apply, I recommend using your fingers. I started applying it with a brush and I couldn't see the colors but again, I am not a professional.
Now my absolute favorite products are the Liquid Lip Mousse and Glossy Lip OilI . This lip mousse is amazing!! ALL the colors look fabulous on my skin tone but favorite lip color combo are Mahogany + Peony top with the Glossy oil in Tamarind, a MUST HAVE if you love a good natural lip color.
I been wearing DAHLIA – Oxblood a lot lately, it's a great color for Fall.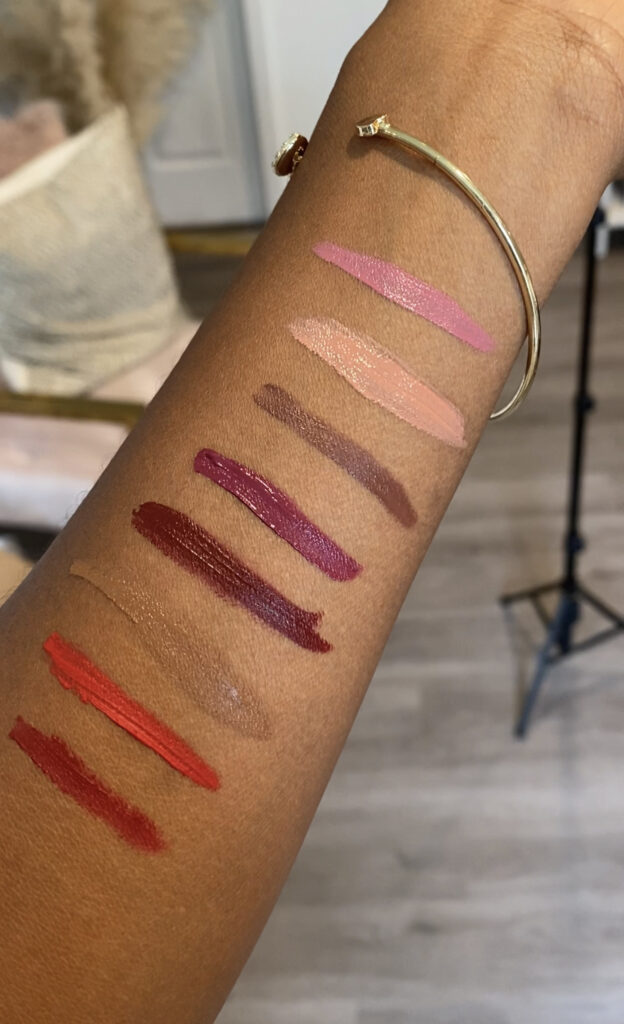 Another favorite from the Sephora Clean Beauty Line is the Exfoliating Wipes – Charcoal – Detoxifying. Obsessed. I am already on my fourth pack.
One side of the wipe is smooth and one side has a somewhat rough texture. I used the smooth side to remove my makeup and then used the rough side to exfoliate. have super oily skin and this works AMAZING. I didn't find the rough side to be too harsh on my skin, it doedid a great job of removing my makeup as well as exfoliating my skin. My skin was left feeling very soft and smooth