Happy Friday loves,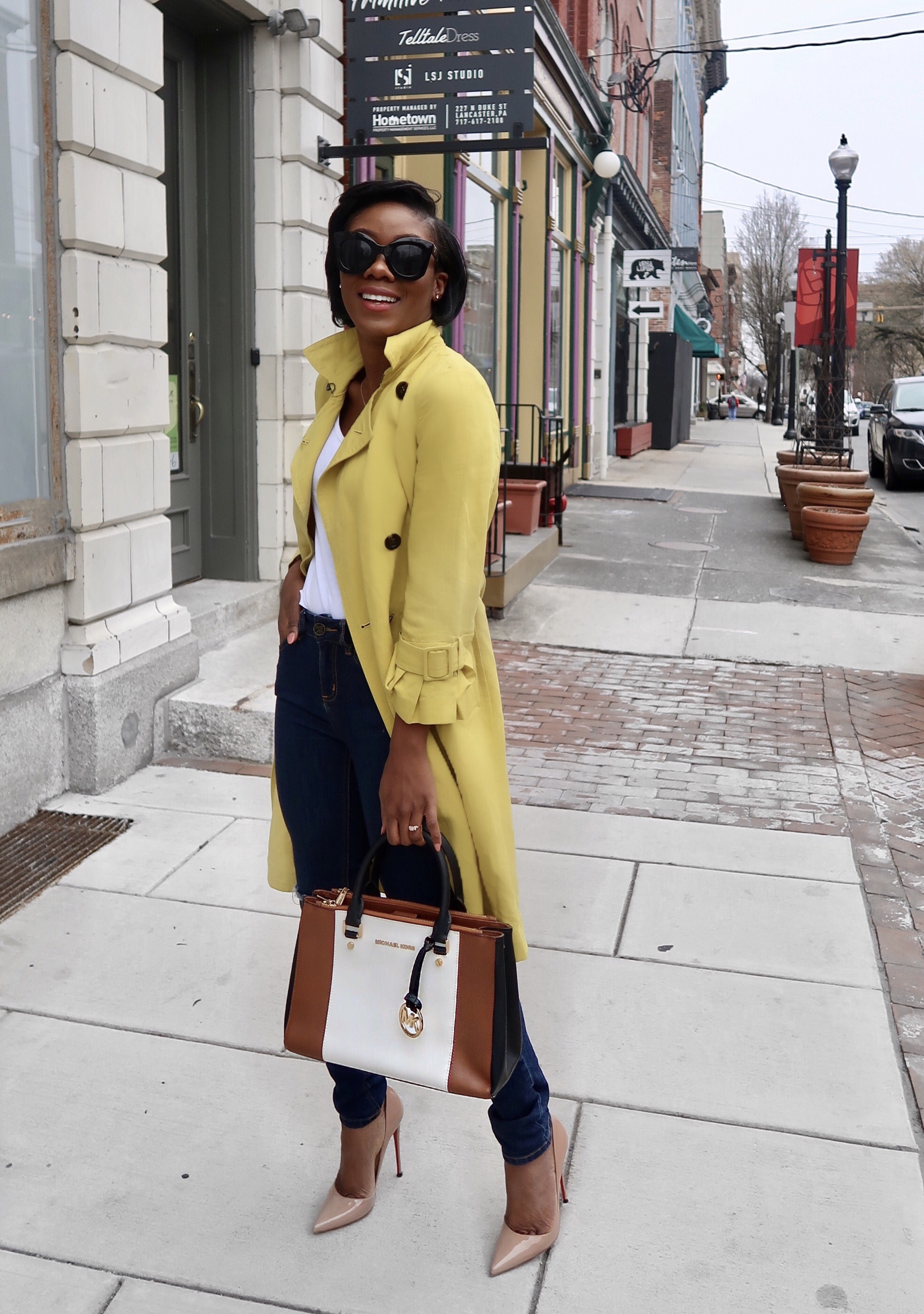 Sunglasses-Emmalyn Love Boutique   | Coat- Ann Taylor  | Demin -T.J  Maxx | Heels-So Kate | Bag-  Michael Kors
This is officially my first blog post of 2018, Wow! Time flies.  I have expressed to you guys in the past that,  its very difficult for me to manage all the things I have going on (I.e my online boutique,  IG & Facebook, work and family life) and still keep up with the blog.  I have a three-year-old son named Ethan, and that alone is a full-time job.  So, I've decided to  focus on growing my Instagram. Honestly, I feel like a lot of people don't read/ visit blogs as much anymore.  I do want to keep the blog around so whenever I have something interesting to share, I can do so on here.
 Now let's talk about his trench coat and why you need one in your life.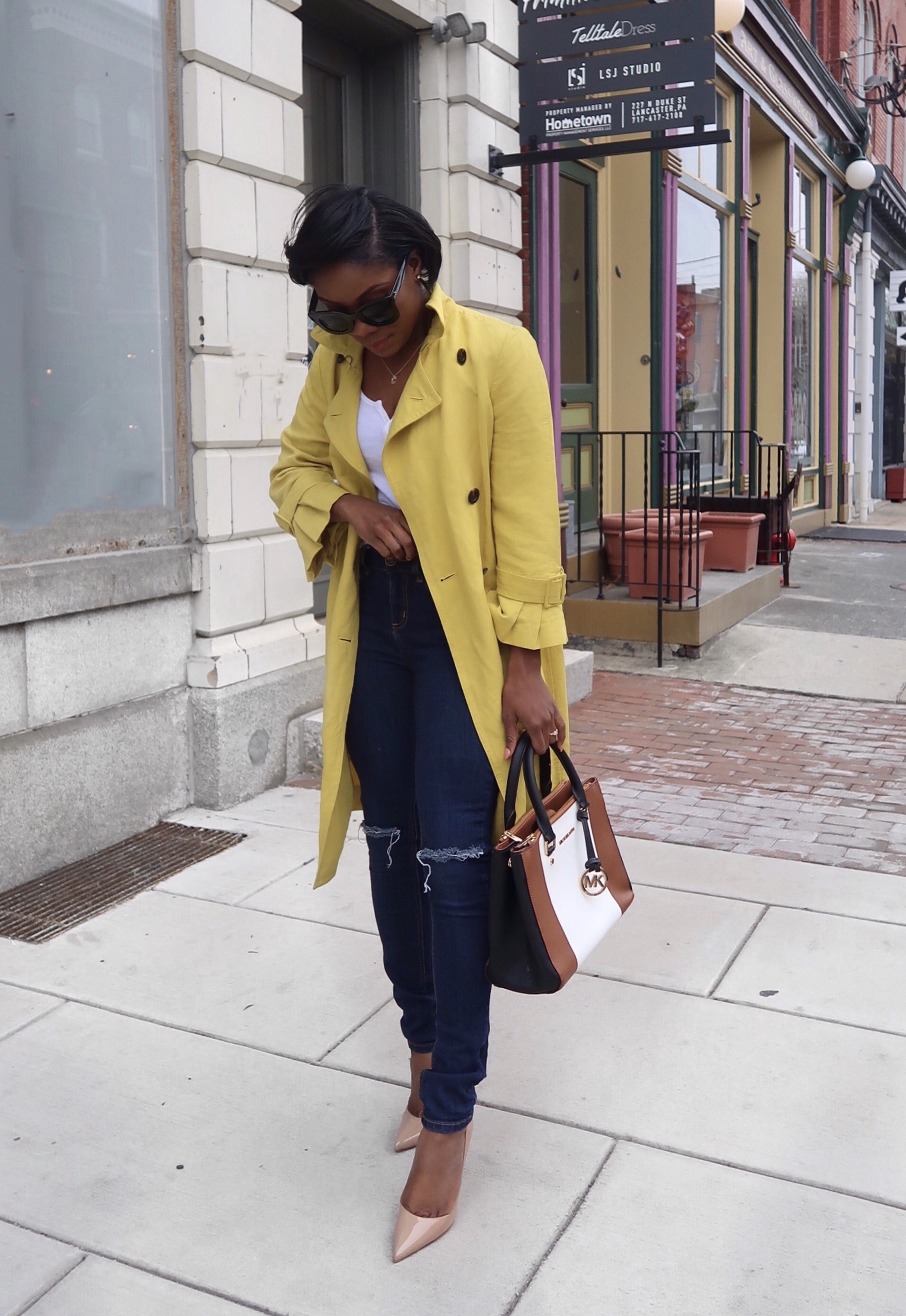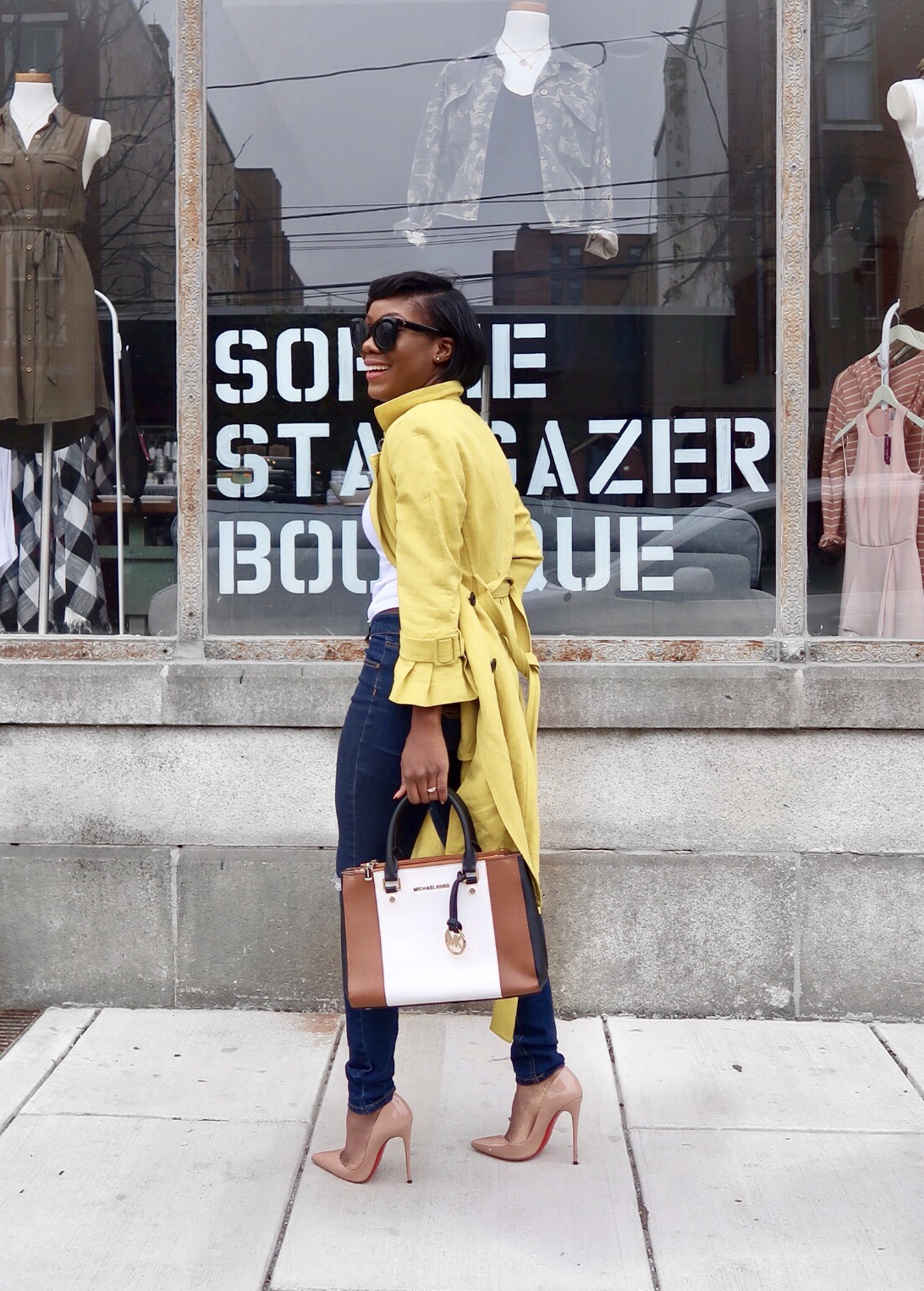 I purchased this mustard trench  from Ann Taylor and I've worn it almost everyday since Spring started. The weather on the East Coast is so unpredictable, one day it's 50°rainy and the next day it's  90° and sunny.  On those 50° days this trench is my go-to for fashion and function, its stylish and keeps me warm. I get tons of compliments whenever I wear it.
Why I love this coat:
1.The color is beautiful and it's an instant mood booster on a cloudy day.
2. The fit is perfect; It's hard for me to find a coat that's  the right length because I'm petite,

 

I always end up drowning in the coat
3. I love the Sleeves &  of course, I brought it on sale.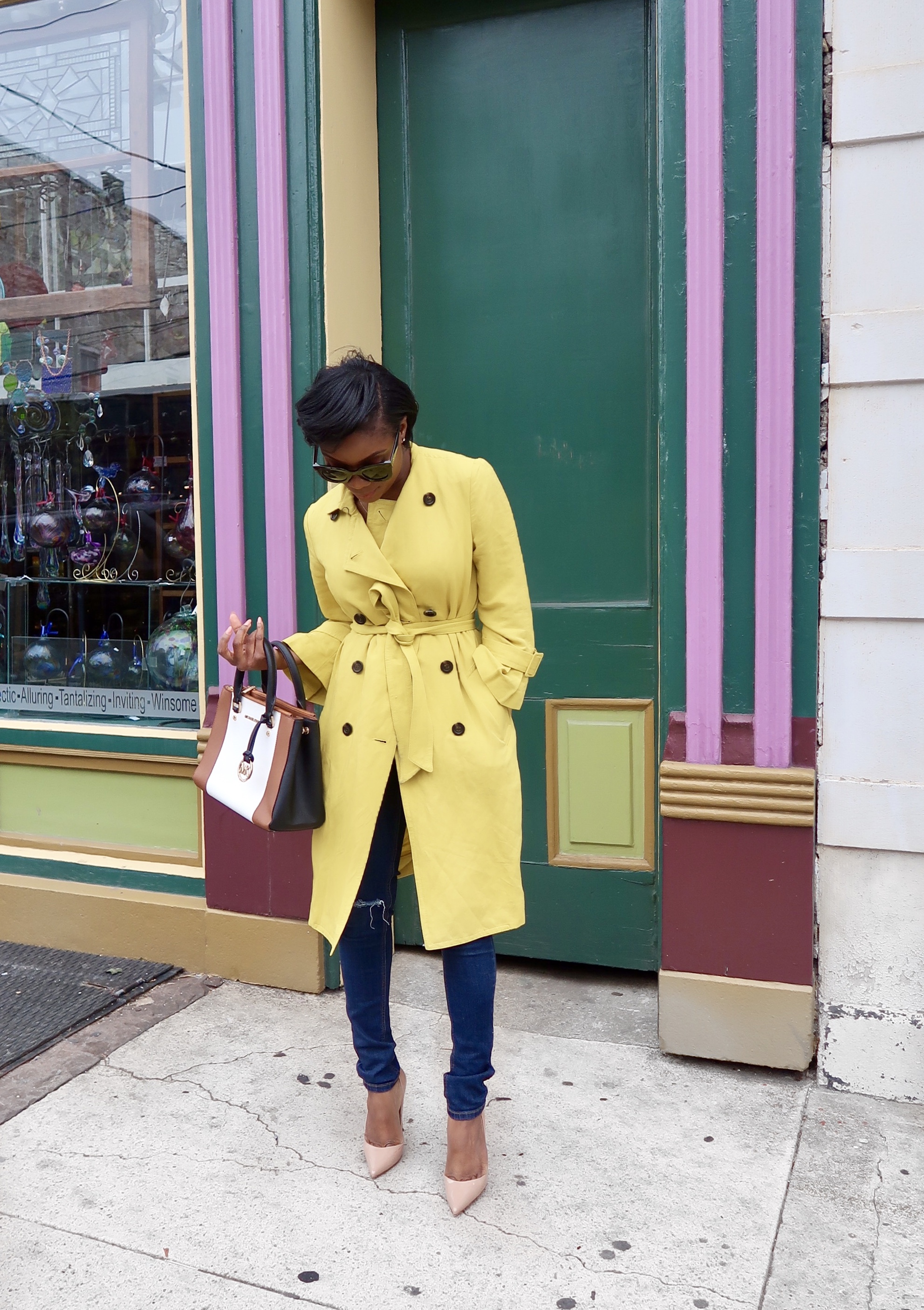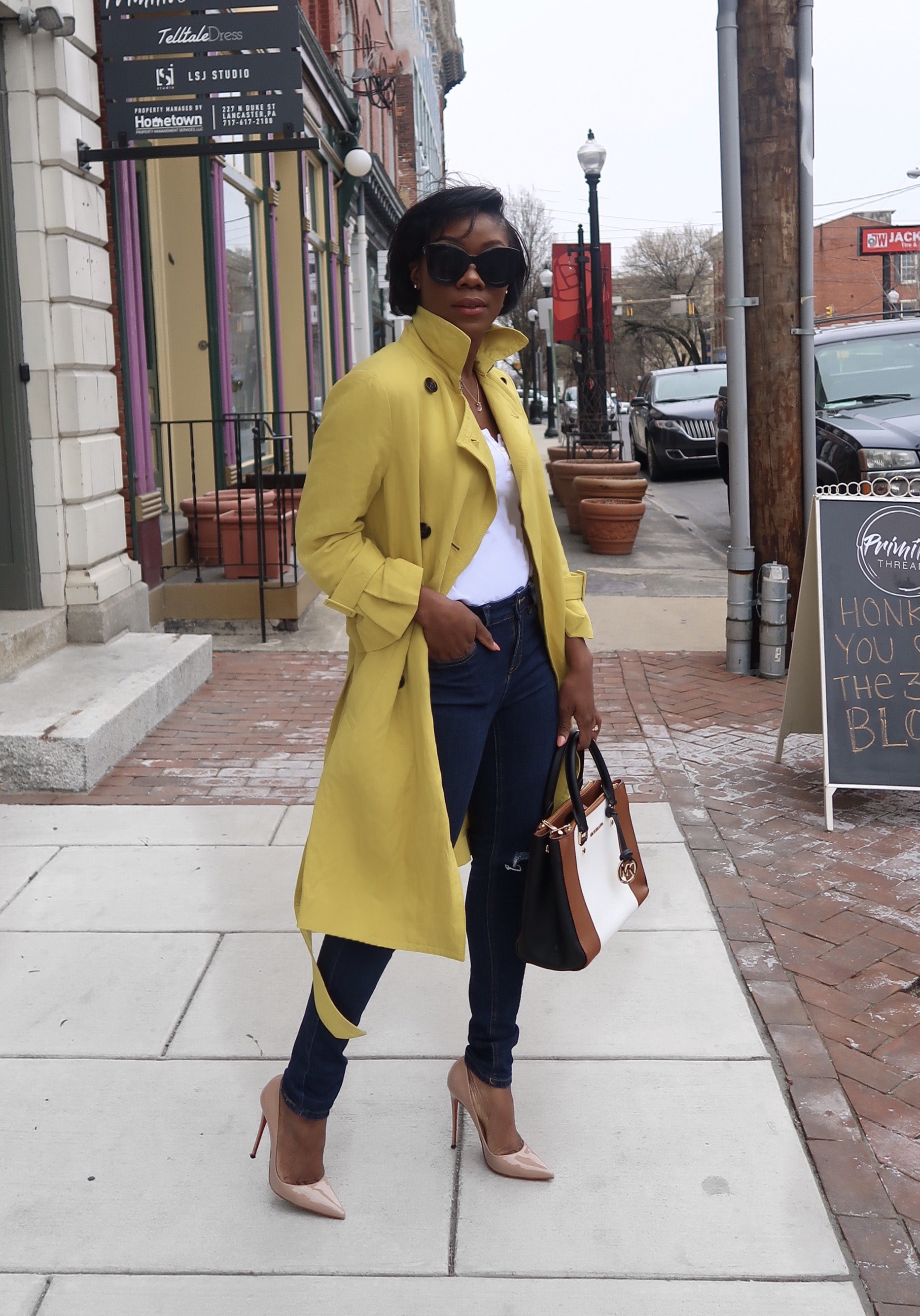 -Five Reasons Why You Need A Trench Coat –
1. It's Trans-Seasonal: Trench coats are perfect for every season,  you can wear it Fall, Winter, Spring, and Summer. Do you need any more reasons?  I don't think so, but I will share anyway.
2. It 's classic & Timeless:  You'll never have to worry about it's going out of style. Fashion icon has been wearing it for years.
3. It 's versatile: Trench coats are easy to style,  dress it up with heels or dress it down with sneakers/ flats,   Either way, you look fantastic- you can't go wrong.
4. A good trench coat is like well-tailored blazers, they elevate any outfit instantly;  You can literally wear it with anything and you will look put together.
5. There are tons of color choices: So…if you're not into bold colors that's ok, there's a color out there for you. Camel color is perfect for non-color lovers.
          The key is to find the right fit and color.
If you don't have a trench coat , you should definitely invest in one . 
Thanks for stopping by.
X0x0
Emmalyn Love