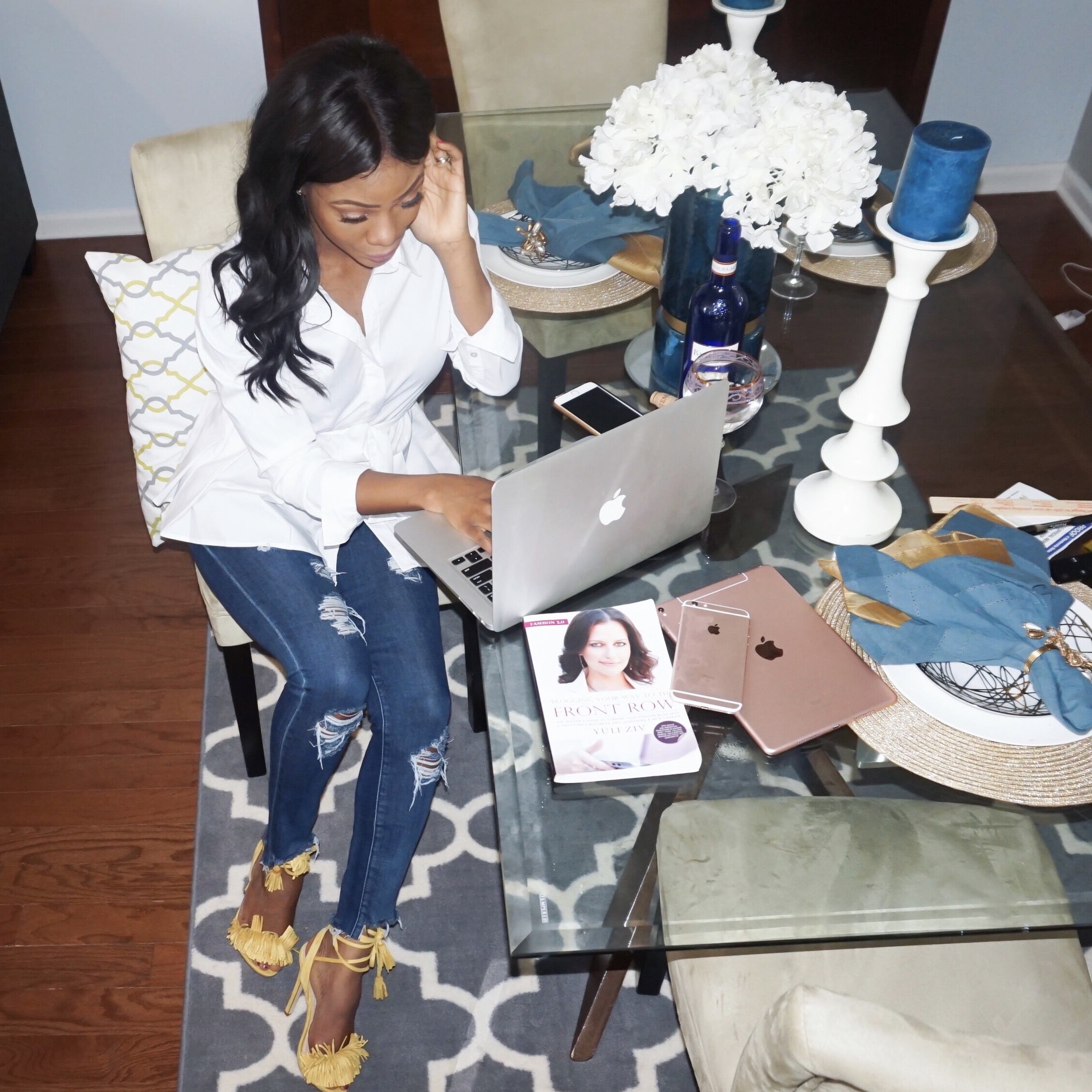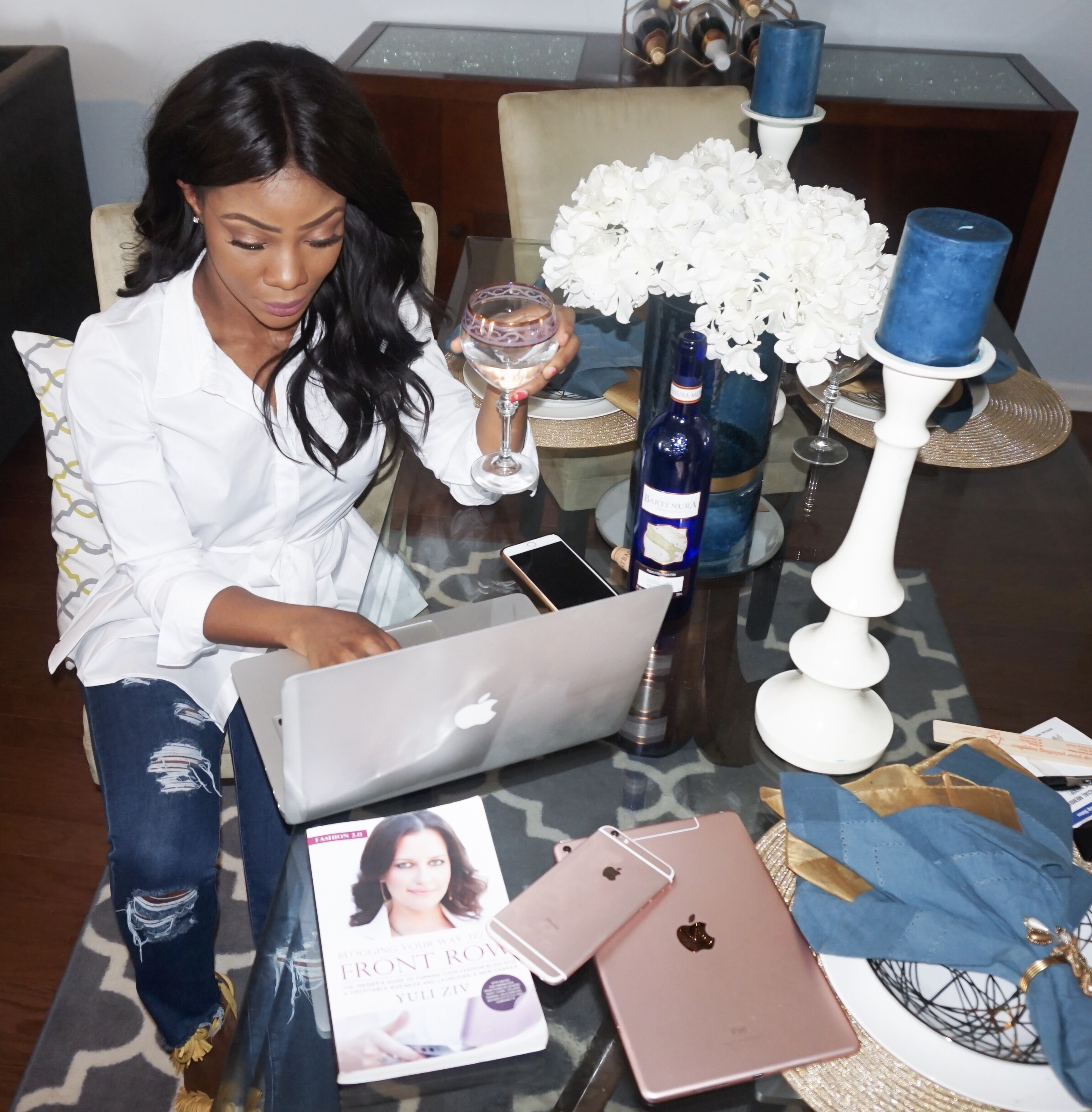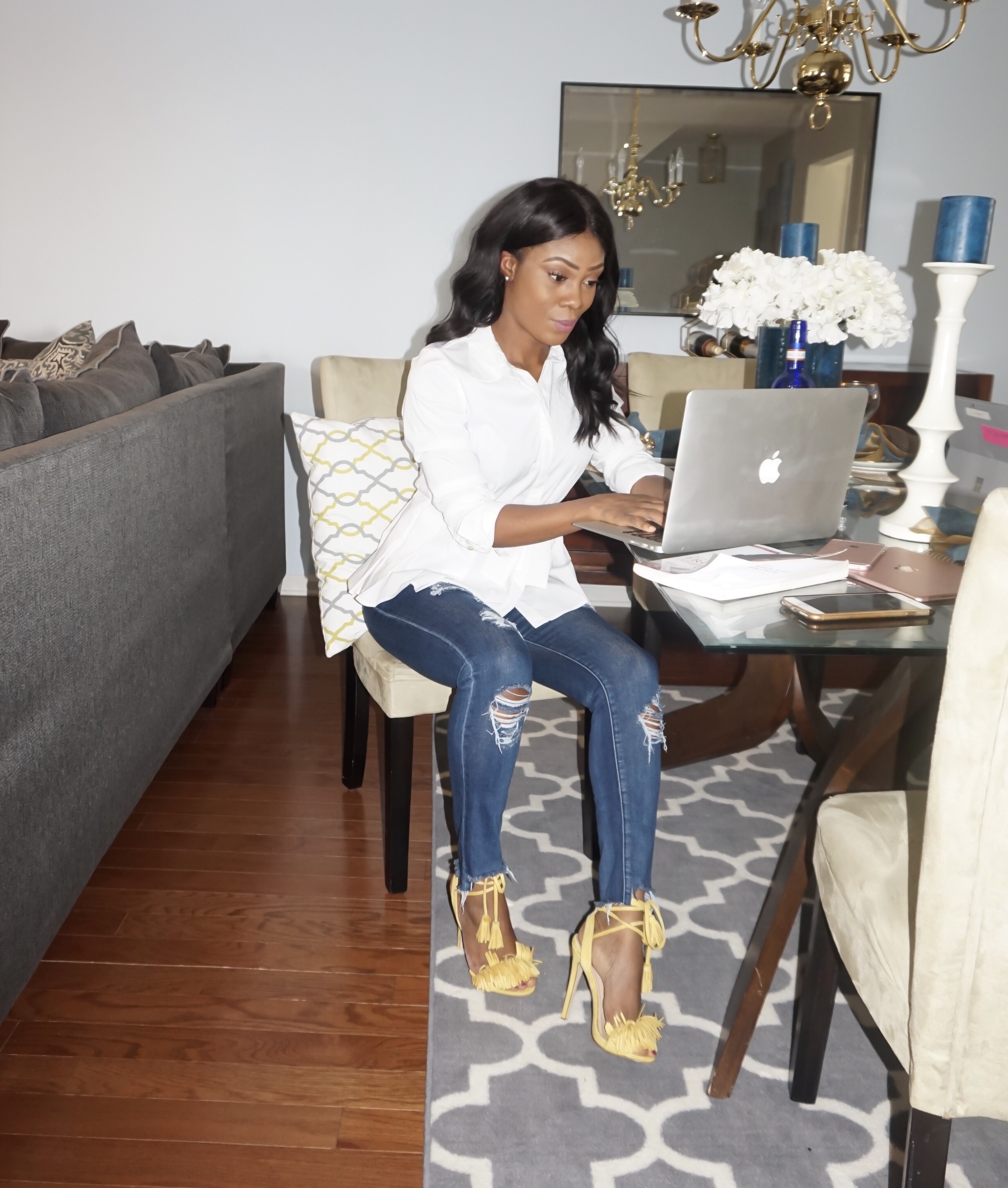 I'm doing something a little different with this post, hopefully this will be the first of many Lifestyle/ outfit post taken at home.
We got snowed in on Tuesday which meant a day off from work for me. Most nurses don't get snow days off but that's one of the perks of my job. I work for a pediatric nursing agency, I provide one on one care for patients at their home. I won't go too deep into that, I might do a post in the future about my job.
Being a full-time mom, wife, nurse and a blogger I value every minute of  free time I get.
A snow day means I get a few extra hours to create content for the blog and spend time with my family. It's all about prioritizing, on my days off ( usually weekends) I wake up before anyone else in my house. I take a shower, get dress do my hair and makeup, not everyday but on days that I want to get blog relate work done. I realize that I am most productive when I'm fully dressed with hair and makeup.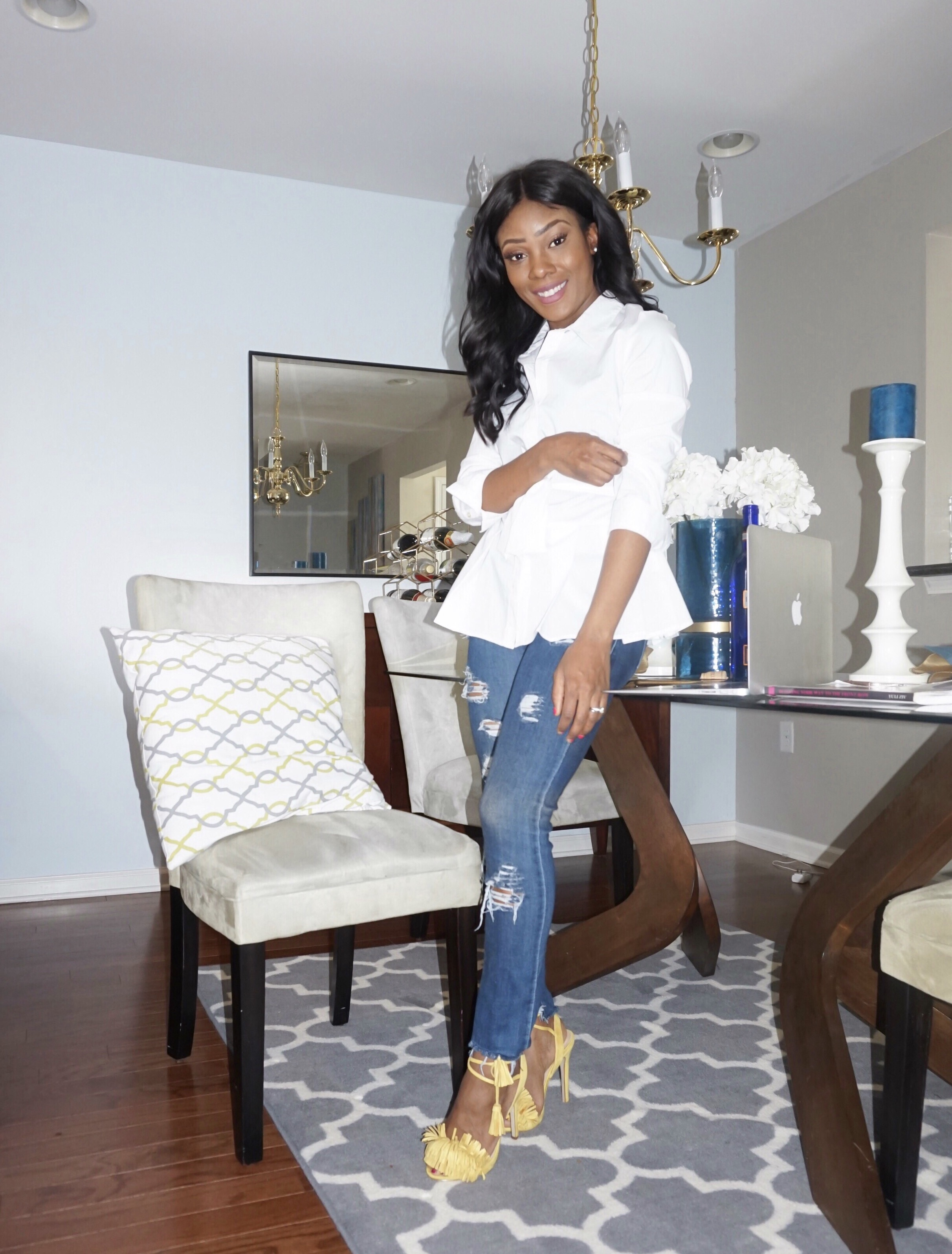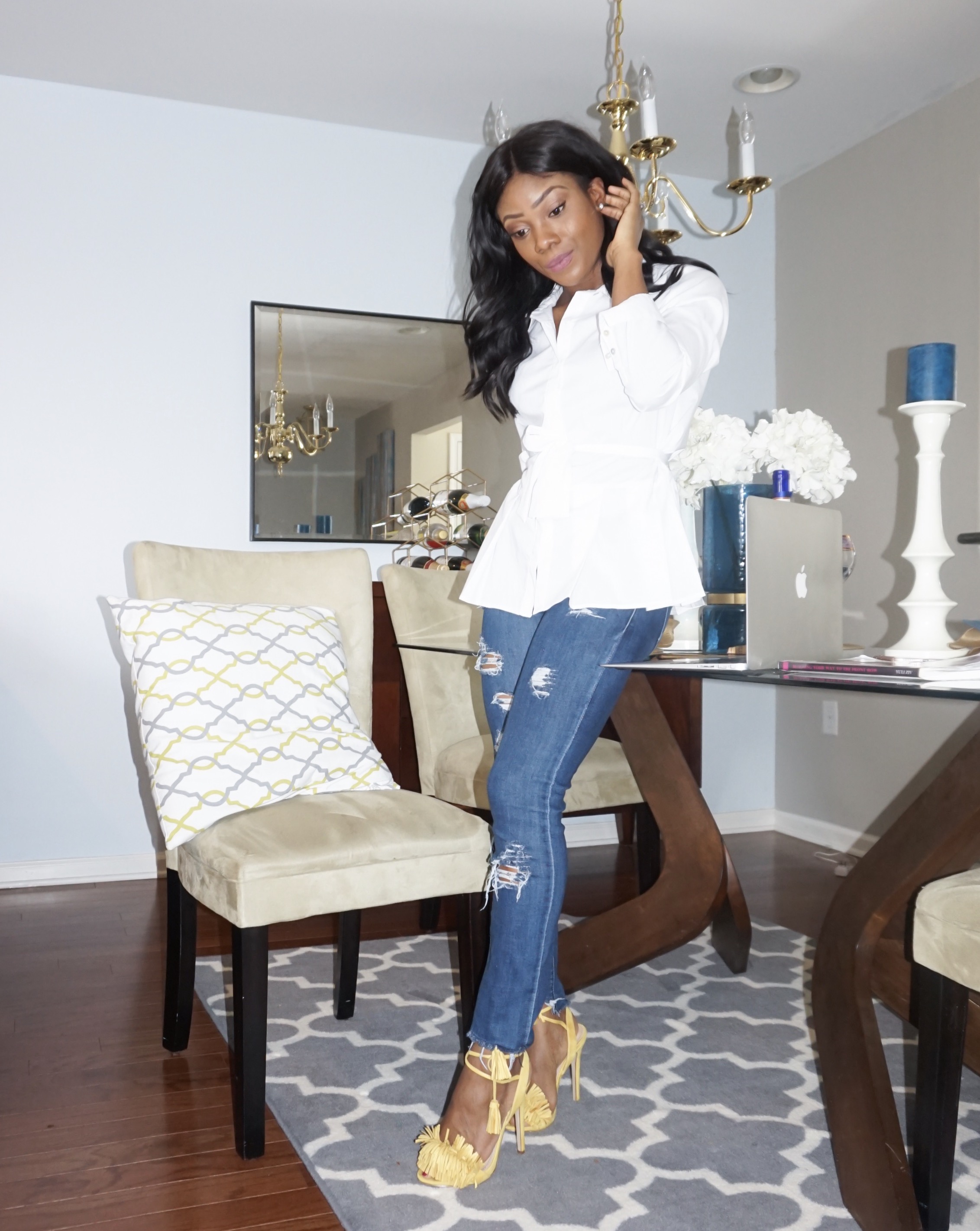 White button up shirts are one those basic pieces everyone need in their closet, and this one is perfect, it flares at the waist but you can't see it in the photos. I purchase this shirt ago from Zara, I can't find it online.
Wearing: Shirt-Zara Alternative | Jeans-Boohoo Similar Here | Shoes JustFab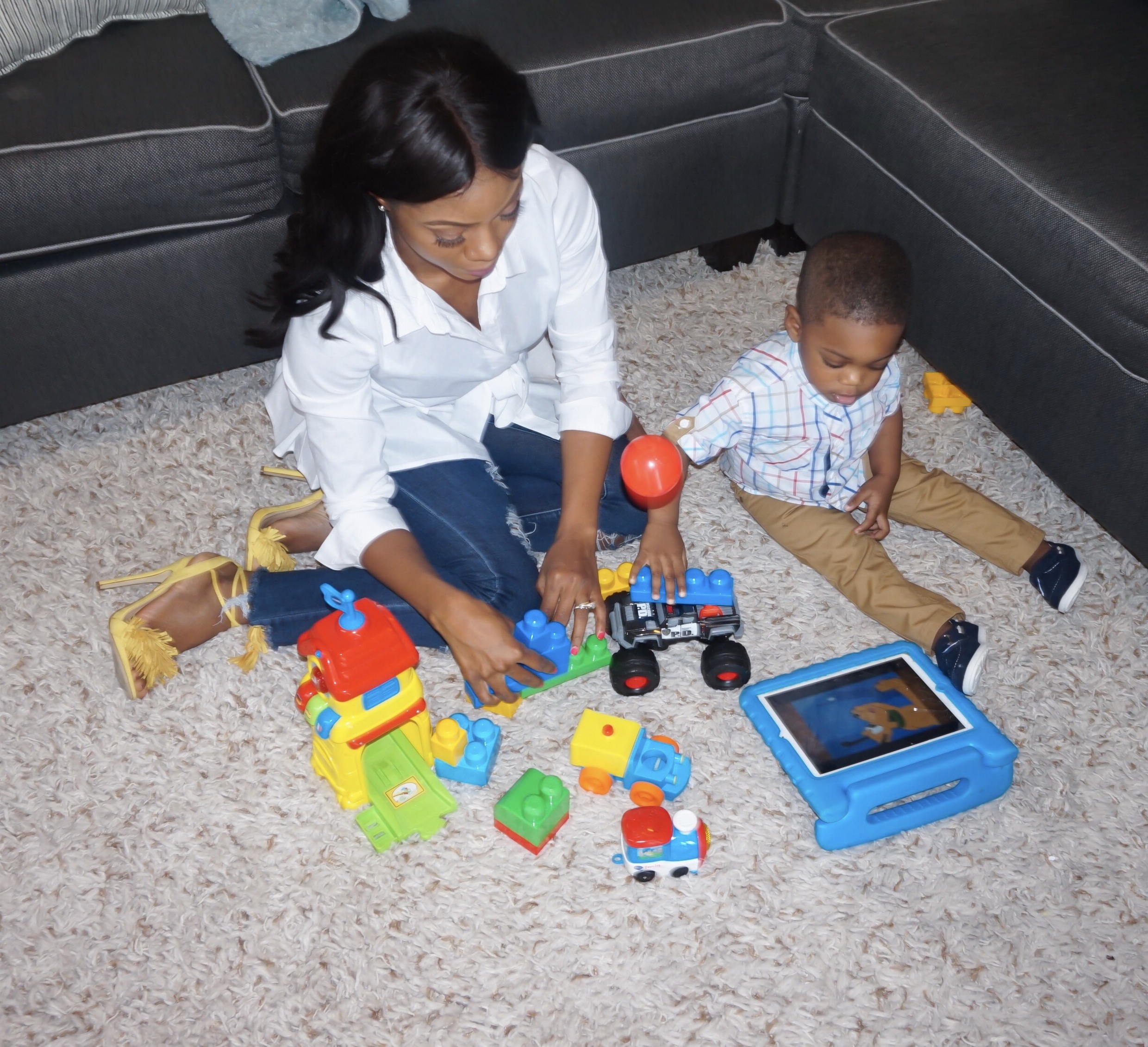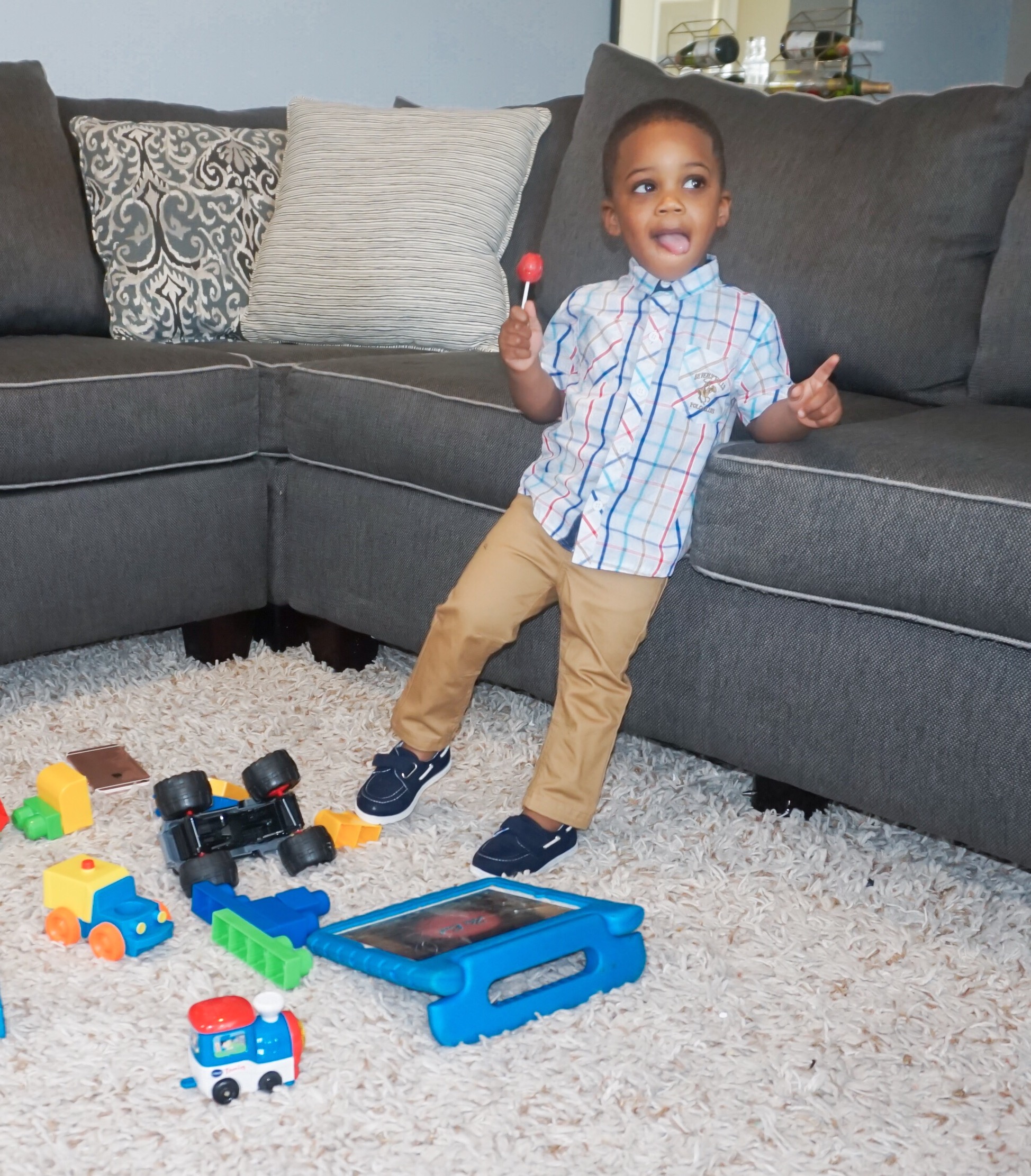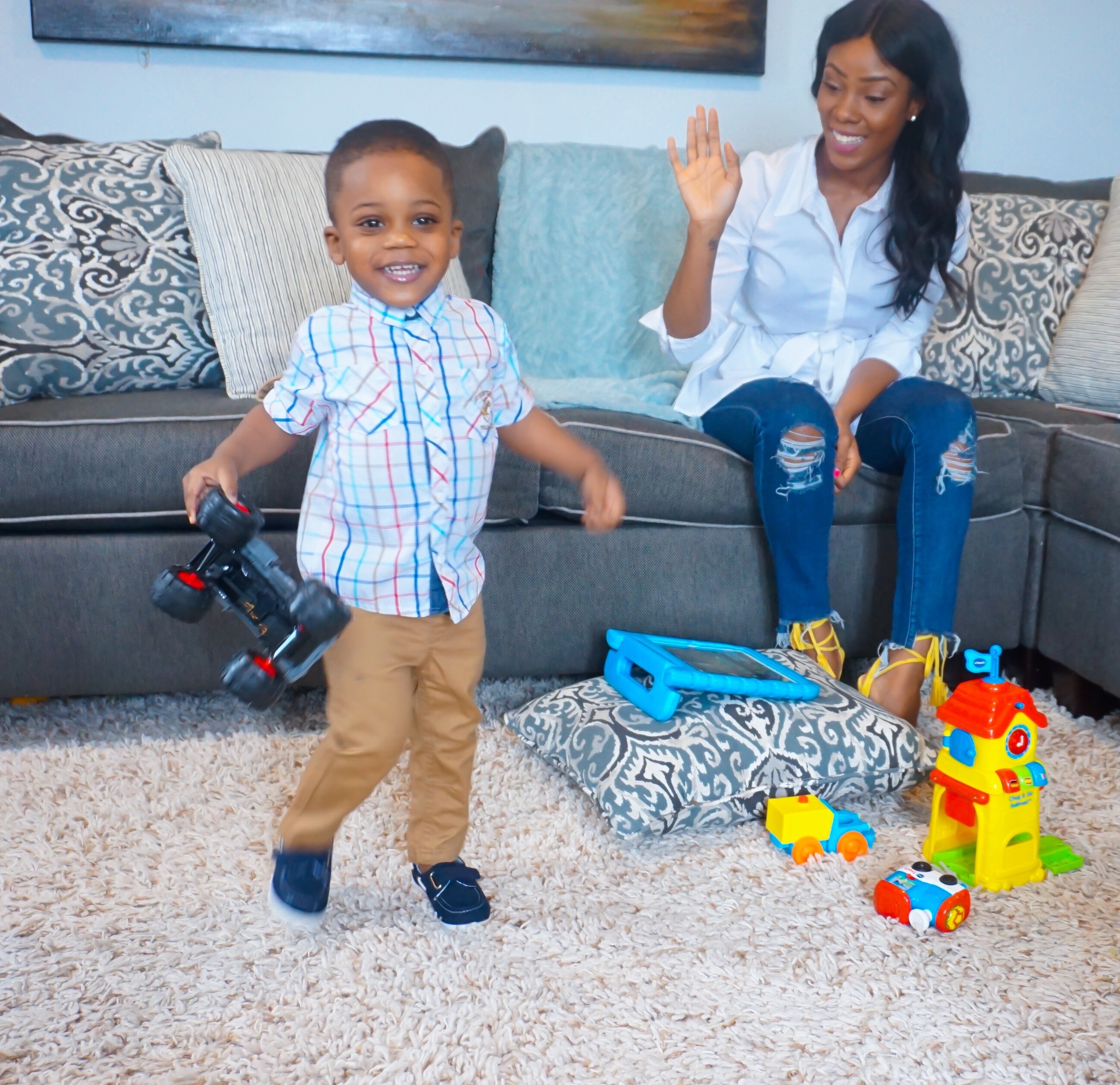 Ethan outfit : Shirt & Pants from Burlington | Shoes (old)   Similar Here
Thanks for stopping by!