Hey there, beach babes and summer enthusiasts! I'm super excited to share some fabulous outfit ideas for that much-awaited summer beach wedding. Whether you're attending a destination wedding, a beach ceremony, or a more traditional wedding by the coast, nailing the dress code while staying comfortable and stylish is essential. In this blog, I'll walk you through the key factors to consider when choosing the perfect beach wedding outfit.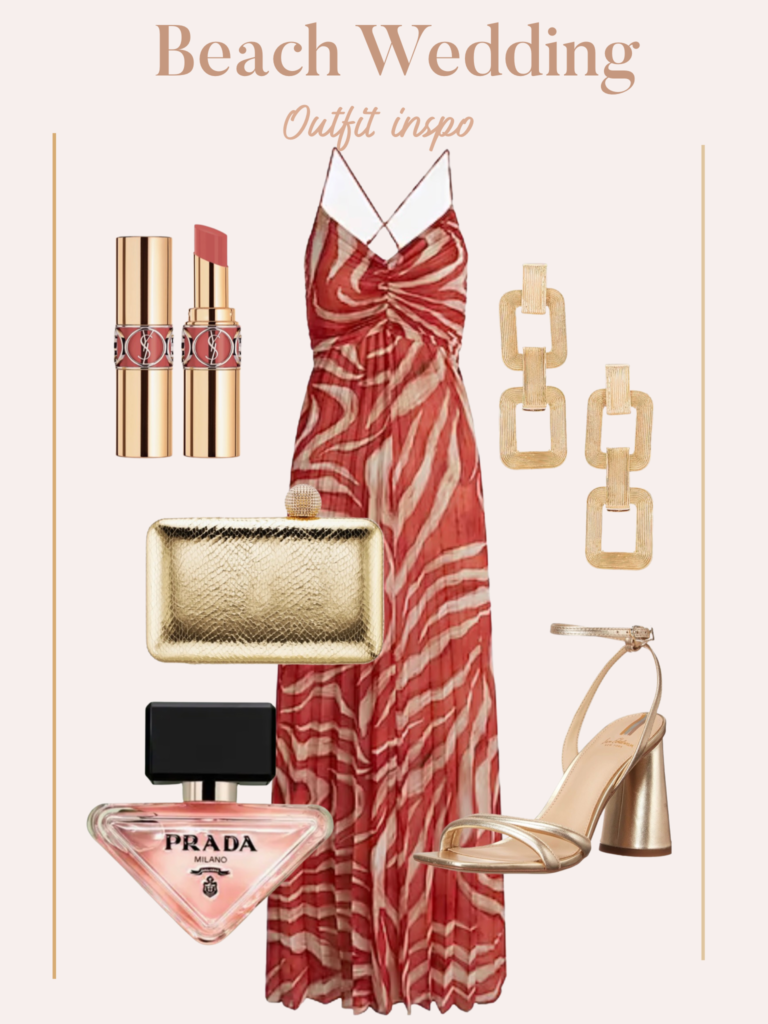 From breathable fabrics and vibrant colors to lightweight materials and breezy maxi dresses, we've got you covered for any type of beach wedding, whether casual, semi-formal, or formal event. So, let's dive in and discover the best options to look effortlessly chic and ready to dance the night away under the summer heat!

Tropical Delight: Breezy Maxi Dress + Chunky Heels
Picture this: you, strolling along the sandy beach, the ocean breeze gently caressing your flowy and vibrant maxi dress. This tropical-themed ensemble is a great option for traditional weddings during the wedding season. The lightweight fabrics of the dress allow you to move easily and feel comfortable in the warm weather. To elevate this look for a black-tie event, pair it with chic chunky heels or add a touch of sophistication with a lightweight suit jacket in a complementary color.
Seaside Glamour: Flowy Wedding Dress + Strappy Sandals
Close your eyes and imagine walking down the aisle by the sparkling ocean in a flowy wedding dress. The light and airy fabrics of this formal gown will make you feel like a true beach goddess.
Opt for lighter colors that complement the beach ceremony, and don't forget to style the dress with elegant strappy sandals. For added glamour, adorn yourself with a flower crown, bringing out your inner mermaid vibes and making you the center of attention.
Beach Boho: Maxi Dress + Straw Hat + Strappy Sandals
Are you ready for a casual beach wedding filled with boho-chic vibes? Embrace your free-spirited style with a vibrant maxi dress adorned with bold floral prints.
​Top off the look with a stylish straw hat, offering a perfect blend of fashion and sun protection. Complete your outfit with comfortable strappy sandals, so you can dance the night away on the beach, feeling carefree and fabulous.
Sun-Kissed Chic: Puff Sleeves + Side Slits
As the sun gently kisses your shoulders, you'll radiate elegance in a sundress with puff sleeves and alluring side slits. Opt for a dress in brighter colors to add a pop of personality to your outfit. This ensemble is perfect for casual affairs and casual beach weddings, exuding a delightful mix of chic style and laid-back comfort.
Coastal Affair: Tiered Ruffle Skirt + Crop Top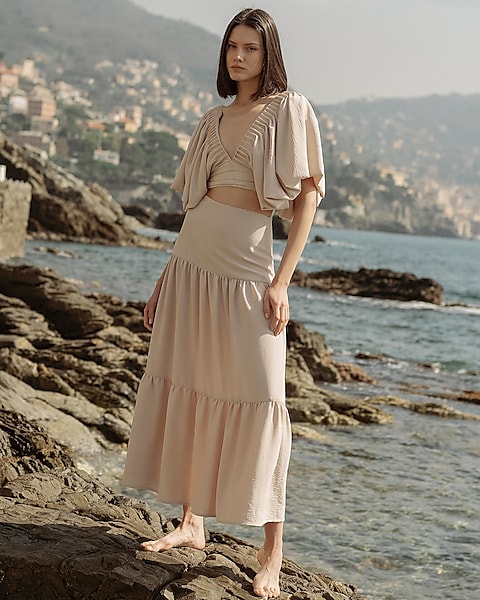 Dress to impress with a semi-formal beach wedding look that strikes the perfect balance between formal and coastal style. Picture yourself in a tiered ruffle skirt and a chic crop top in beachy colors.
This ensemble is a great choice for a beach formal dress code, making you look stunning while enjoying the coastal breeze.
Tropical Paradise: Jumpsuit + Kimono
Ready to rock a tropical paradise with confidence? Opt for a jumpsuit and a flowy kimono in vibrant colors and lightweight materials.
This outfit is a perfect choice for beach wedding guests, allowing you to stay comfortable and stylish in the summer heat. Embrace your vibrant spirit and let the tropical vibes guide you as you celebrate love by the sea.
Seaside Elegance: Chiffon Gown + Shoulder Duster Earrings
For that black-tie beach wedding, nothing says elegance quite like a flowing chiffon gown with a deep V-neckline. As the gentle waves roll in, imagine yourself adorned with shoulder duster earrings, adding a touch of sophistication and allure. This formal attire will make you feel like a red carpet-star, captivating everyone with your elegance and grace.
Beach Goddess: Flowy Floral Dress + Barefoot Sandals
Embrace your inner beach goddess with a flowy floral dress, featuring a tiered ruffle skirt and an airy silhouette. Completing this relaxed yet sophisticated beach wedding outfit are elegant barefoot sandals. Feel like a true goddess as you walk along the shore, radiating effortless beauty and charm.
Tropical Chic: Floral Jumpsuit + Strappy Sandals
Ready to make a statement at a formal beach wedding? Step into tropical chic with a trendy floral jumpsuit in brighter colors and lightweight materials. Pair it with strappy sandals and don't forget to accessorize with statement pieces that reflect your unique style. This ensemble is a perfect blend of sophistication and playful charm, making you a vision of tropical chic.
Sunset Romance: Maxi Dress with Keyhole Detail + Flower Crown
As the sun sets on the horizon, imagine yourself in a maxi dress featuring a keyhole detail in vibrant colors, perfect for a beach wedding during the golden hour. Top off the look with a flower crown, adding a touch of romance and elegance to your outfit. This ensemble is all about capturing the magic of the moment and creating unforgettable memories in the warm embrace of the setting sun.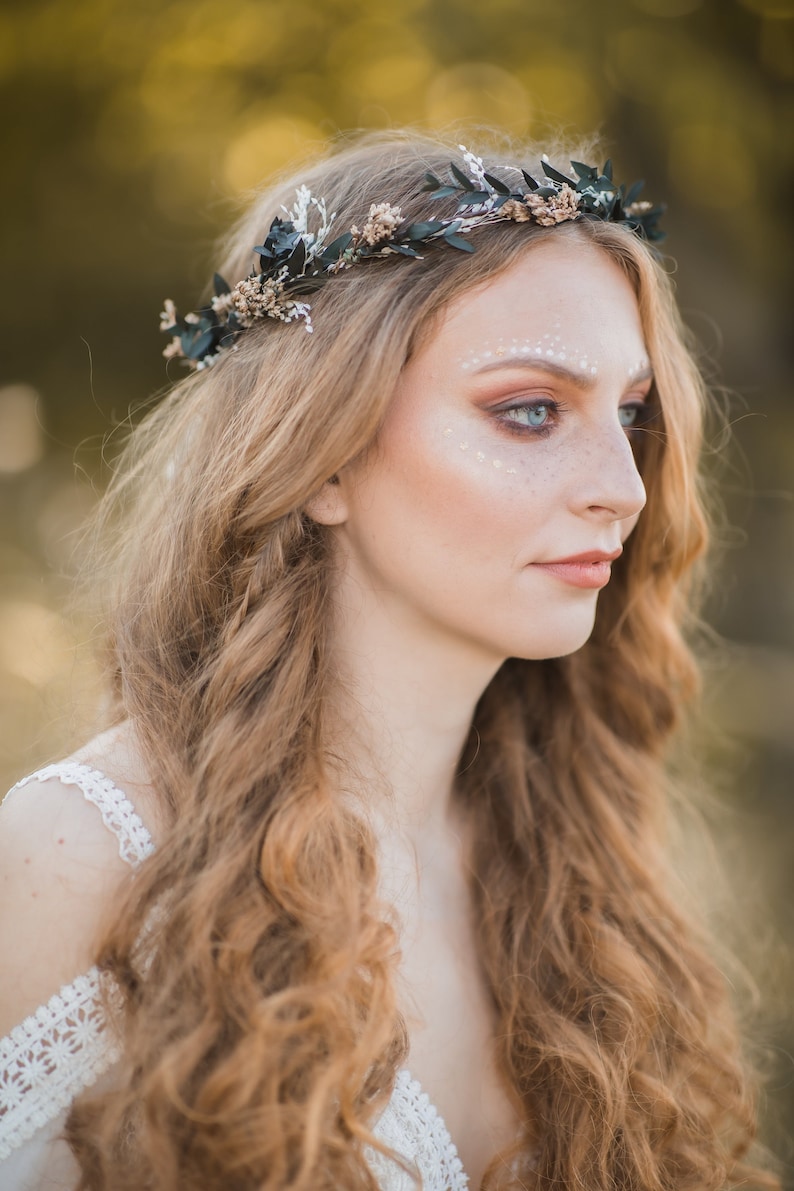 Sandy Chic: Wrap Front Dress + Espadrille Wedges
Get ready for a casual beach wedding with a chic wrap-front dress in lighter colors, ideal for a day filled with dancing and laughter on the sand. Complete the look with comfy espadrille wedges, ensuring you stay stylish and carefree throughout the celebration. This outfit is the epitome of sandy chic, making you feel confident and fabulous.
Sunny Goddess: One-Shoulder Dress + Sun Hat
Bring sunshine to the beach wedding with a one-shoulder dress in vibrant colors that exude pure elegance. Don't forget to put on a stylish sun hat, protecting you from the sun while adding a touch of sophistication to your daytime look. This ensemble is all about radiating sunny goddess vibes and being a beacon of joy on the sunny shores.
Beach Elegance: One-Shoulder Jumpsuit + Bangles + Dangling Earrings
Embrace beach elegance with a one-shoulder jumpsuit, perfect for a formal beach wedding that calls for timeless grace and style. Complete the look with statement accessories like bangles and dangling earrings, ensuring you can move with grace and comfort as you celebrate love by the sea.
This outfit will make you feel like beach royalty, ready to make a lasting impression.
Modern Nymph: Off-Shoulder Jumpsuit + Flower Crown
Turn heads and embrace your inner goddess with an off-shoulder jumpsuit, adding a touch of romance and allure to your beach wedding look. Style your hair with a minimalist flower crown, effortlessly capturing the essence of the sea.
Tropical Dream: Halter Neck Maxi Dress + Statement Earrings
Step into a tropical dream with a halter neck maxi dress that accentuates your silhouette and exudes effortless glamour. Accessorize with statement earrings that add a touch of sparkle and personality to your look. This outfit will transport you to a world of tropical beauty, making you feel like a dream come true at the beach wedding.
Beach Chic: Linen Pants + Crop Top
Rock that beach chic look with linen pants that strike the perfect balance between laid-back and dressed-up. Choose a minimalistic crop top with adjustable straps to complement your look, adding a touch of sophistication to your semi-formal beach wedding attire. This ensemble is all about showcasing your style in a way that perfectly captures the coastal charm.
Vibrant Charm: High-Low Dress + Wedge Sandals
Ready to make an impression at the beach wedding? Show off your vibrant charm with a high-low dress in brighter colors, perfect for celebrating love in style. Elevate your look with trendy wedge sandals that combine comfort and fashion. This ensemble is all about being the life of the party, radiating your unique charm with every step.
Seaside Glam: Sweetheart Top Dress + Chunky Heels
Embrace the love in the air in a flattering sweetheart top dress, perfectly capturing the glamour of the beach wedding. Pair this outfit with chunky heels or stylish wedges to complete the look. This outfit is all about exuding seaside glam and making a lasting impression under the coastal sunset.
Raging Siren: Mermaid-Cut Dress + Head Chain
Radiate a relaxed yet sophisticated look with a mermaid-cut dress that offers a timeless and adorable look for a warm and breezy summer beach wedding. Don't forget to accessorize with a minimalist head chain. This ensemble is all about enjoying the sunny celebration with a touch of chic sophistication.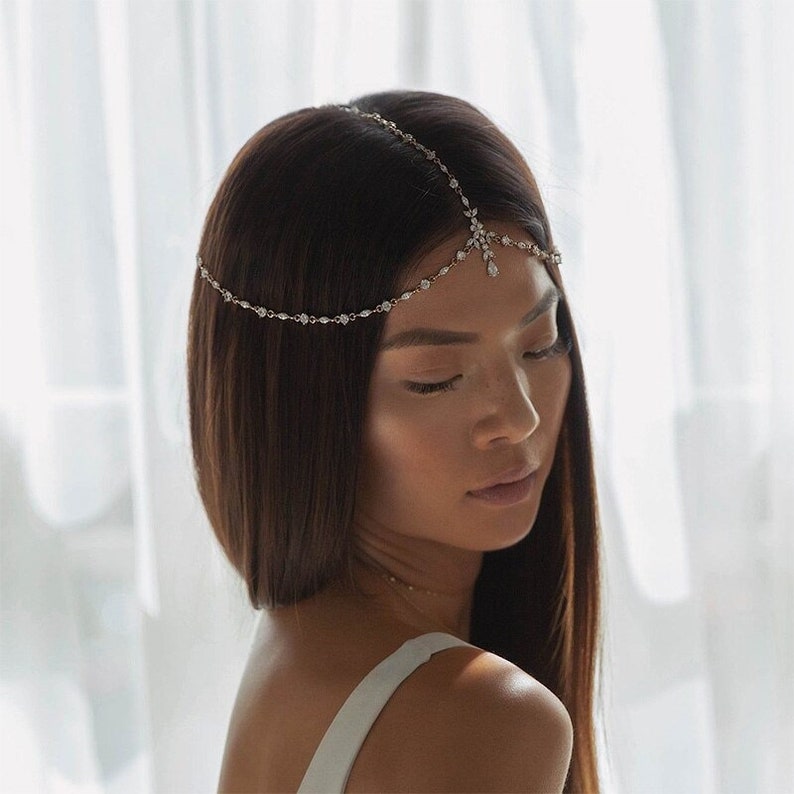 There you have it – your ultimate guide to nailing the perfect beach wedding outfit! Remember, whether it's a casual affair, a semi-formal beach wedding, or a black-tie event, the most important thing is to feel comfortable and confident in what you wear. Embrace the coastal style and choose from a wide range of sizes and different styles to find the one that suits you best.

So, go ahead and make a splash at that beautiful beach wedding with your perfect beach wedding outfit! Whether you opt for a vibrant color palette, a stunning sweetheart neckline, or a side-slit maxi dress, I know you'll look radiant. Cheers to the happy couple and to many more gorgeous summer weddings to come!