I absolutely love this time of year! The leaves are changing colors and the air has a refreshing coolness to it. I find myself going through my closet in looking for ways to transition my favorite Summer pieces into cozy Fall looks.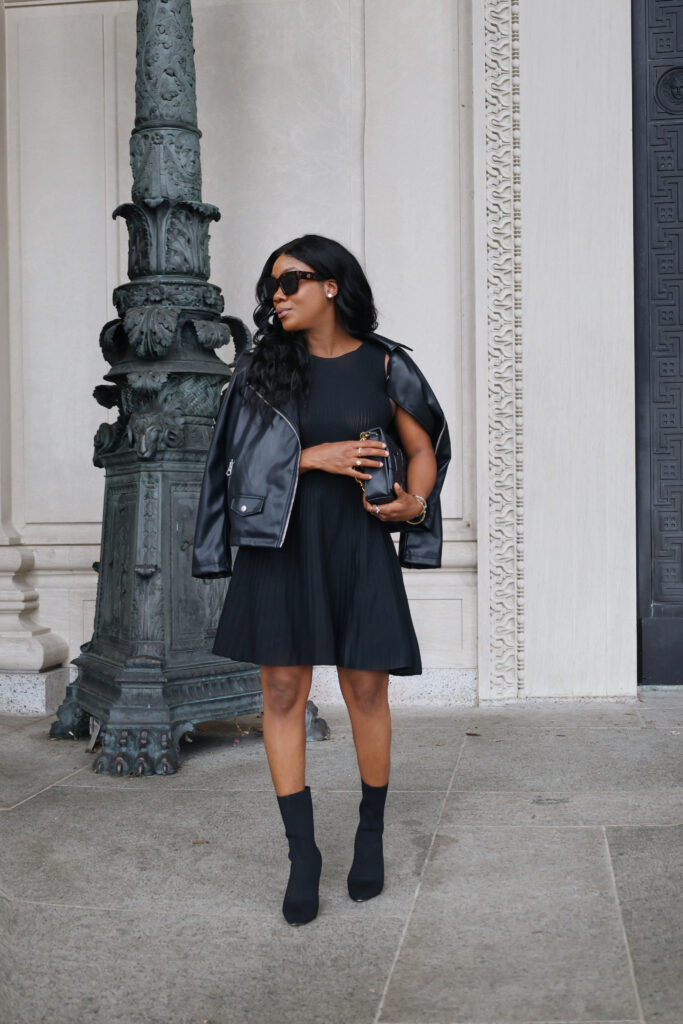 In this blog, I'll guide you through these summer-to-fall transition outfits that not only keep you comfortable in changing temperatures but also ensure you look effortlessly chic.

Each outfit has its own unique vibe and is perfect for different occasions, from casual hangouts to date nights. So, let's dive in and make the most of this wonderful time of year!
The Denim & Leather Fusion
For a touch of casual coolness, consider the classic combination of a white tee, skinny jeans, a leather jacket, and cowboy boots. This outfit seamlessly transitions from summer to fall with a rock 'n' roll edge. Elevate your look by tossing on a denim jacket for extra warmth and style.
This is my trusty go-to ensemble for its effortless chicness, perfect for casual hangouts or a night out. To achieve a sleeker, more polished appearance, simply replace the cowboy boots with knee-high boots.

The Classic Fall Staples
If timeless classics are your style, opt for a pair of skinny jeans, a white tank top, a trench coat, and ballet flats. This ensemble offers a versatile and timeless look, perfect for casual transitional outfits. For a more casual look, swap the trench coat for a cardigan.

I adore this look for its versatility, comfort, and effortless chicness. To infuse a pop of color and personality, consider adding a colorful scarf and a pair of statement earrings.

The Versatile Denim and White Combo
Effortlessly stylish, this ensemble features white pants paired with a lightweight long-sleeved shirt, white sneakers, and a structured bag. It's suitable for warm days that hint at the arrival of fall.
When temperatures drop, throw on a cashmere sweater and switch the sneakers for ankle boots. I love this look for its freshness, comfort, and adaptability for various occasions. To add flair, incorporate statement sunglasses

The September Stroll Ensemble
When it comes to transitioning from the balmy days of summer to the crisp embrace of fall, my September stroll ensemble takes center stage. This look combines comfort and style effortlessly. Picture this: a pair of tailored shorts paired with a breezy tank top topped off with an oversized blazer.
The vibe? It captures the essence of late summer and early fall, offering a mix of relaxed and stylish elements that are perfect for casual September days. As the days gradually grow cooler, I add a sweater vest under the blazer for extra warmth and style. This outfit is my go-to transitional choice, as it's effortlessly chic and versatile. However, it's also a look that can adapt to various occasions.
To elevate the vibe for a date night or a more polished outing, I swap the cowboy boots for knee-high boots and cinch the look together with a statement belt. Whether you're strolling through the park or stepping out for a special evening, this ensemble effortlessly bridges the gap between summer and fall.

The Cozy Cardigan Charm
Another favorite of mine for transitioning seasons is what I like to call the cozy cardigan charm. This outfit begins with a sleeveless dress, a versatile canvas that works splendidly from warm to cooler weather. To bring a touch of warmth and style, I layer it with a light cardigan. The result is a versatile and charming look that effortlessly balances the transition from summer's warmth to fall's cool embrace.
When temperatures drop further, I reach for a trench coat. It not only adds an extra layer of warmth but also infuses a touch of sophistication into the ensemble. This look is my personal go-to because it effortlessly combines comfort and style.
To alter the vibe and make it even more captivating, I accessorize with statement jewelry and a vibrant scarf, injecting a pop of color and elegance into the outfit. Whether it's a casual day out or a semi-formal gathering, this ensemble has me covered.

The Trendy Cargo Adventure
For those transitional days when I want to stay on-trend, the cargo pants coolness is my top pick. It starts with cargo pants that offer both comfort and a relaxed, trendy vibe. I pair them with a crop top for a breezy summer feel.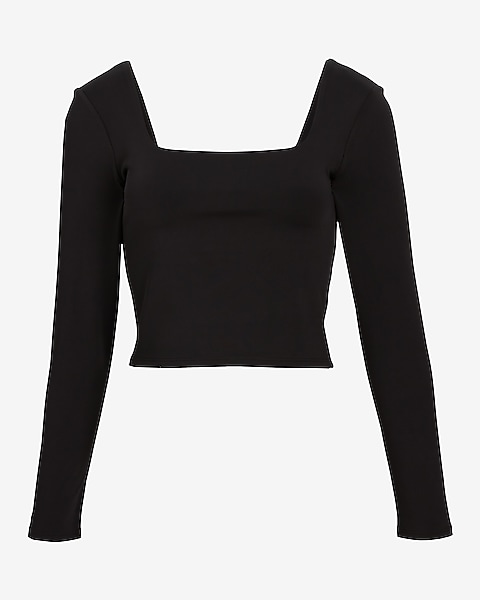 But as temperatures drop, I swap the crop top for a long-sleeved shirt and add a leather jacket for extra warmth and style. This outfit is my go-to look because it seamlessly combines comfort with the latest fashion trends.
For a polished appearance, I accessorize with a statement belt and a sleek crossbody bag. This adaptable look works well for various occasions and effortlessly adapts to the transitioning weather. Whether you're brunching with friends or enjoying a day of shopping, the cargo pants' coolness keeps you both cozy and stylish.

The Playful Mini Skirt Ensemble
When I want to embrace the transition from summer to fall with playful charm, the statement mini-skirt ensemble takes the spotlight. It's all about a flirty mini skirt paired with a cozy sweater vest. This outfit strikes the perfect balance between chic and comfort, making it an ideal choice for those in-between days.
As the temperature cools down, I add a trench coat for extra warmth and sophistication. This ensemble is my go-to because it effortlessly combines comfort and style. To add a dash of fashion-forward flair, I incorporate statement earrings and a bold belt, giving it a personalized touch. Whether it's a casual outing or a special event, this look transitions seamlessly and exudes charm at every turn.

The Edgy Sleeveless Dress Look
For an effortlessly edgy transition from warm days to cooler evenings, I turn to the alluring sleeveless dress ensemble. This outfit starts with a sleeveless dress that boasts a touch of elegance and comfort. Layered with a leather jacket, it effortlessly bridges the gap between summer and fall fashion.
As the temperature drops further, I throw on a chunky knit cardigan for extra warmth and style. This ensemble is my go-to because it's versatile and perfect for casual outings or a night out with friends.
To give it a boho-chic twist, I accessorize with a wide-brimmed hat and ankle boots. Whether you're headed to a music festival or a rooftop dinner, this look is a winning choice for transitional style.

The Versatile Summer-to-Fall Look: Ready for Anything
When you're transitioning from warm summer days to cooler fall evenings, the versatile summer-to-fall look has you covered. Slip into a pair of shorts, add a tank top, throw on a cardigan sweater, a pair of closed-toe shoes, and grab a crossbody bag. This outfit is all about comfort and adaptability, making it your go-to transitional look. It's easy to put together and suitable for various occasions.
As the temperature drops, layer a leather jacket over your cardigan for extra warmth and an extra dash of style. Accessorize with statement jewelry and a colorful scarf to add a pop of color and a personal touch. Whether you're headed to a casual dinner, a shopping spree, or a weekend getaway, this outfit effortlessly transitions with you.

The Timeless Cardigan Combo: Chic and Versatile
For those days when you want to stay stylish in transitional weather, the timeless cardigan combo is your answer. A midi skirt paired with a long sleeve top, a sweater vest, ankle boots, and a structured bag creates an effortlessly versatile look. It's your go-to outfit when comfort meets style.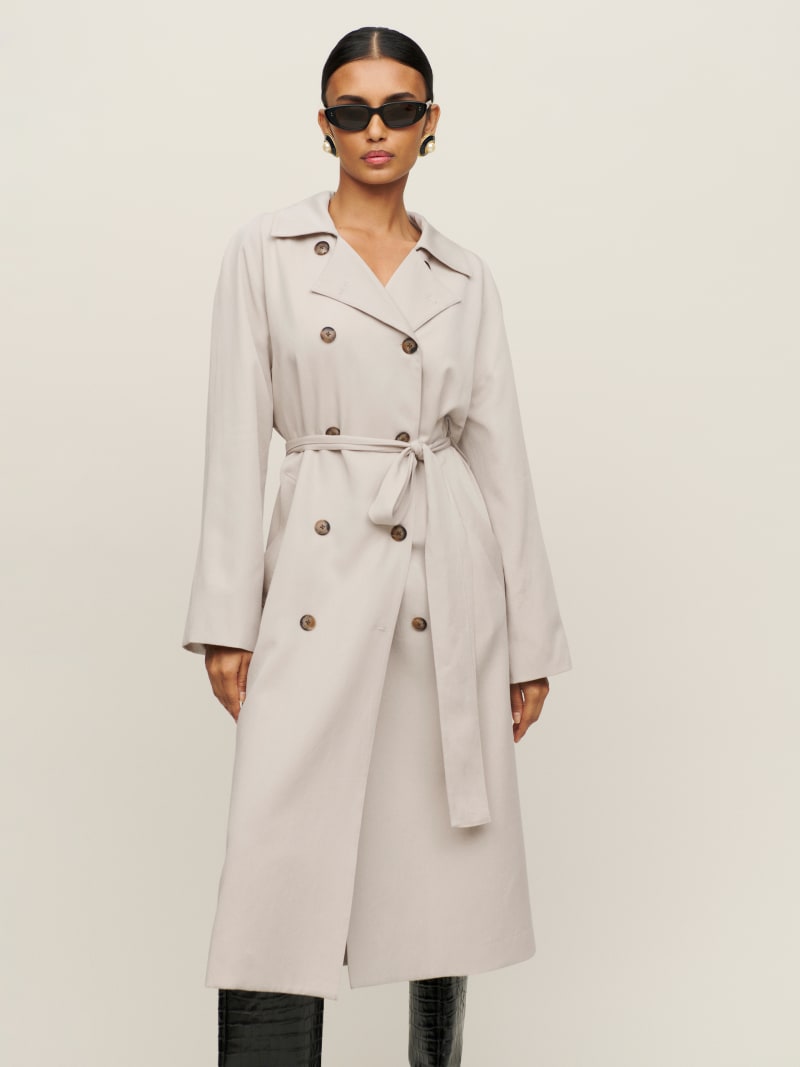 When temperatures dip, throw on a trench coat for extra warmth and sophistication. Accessorize with a statement necklace to elevate the look. Whether you're heading to the office, for a casual lunch, or for a weekend stroll in the park, this ensemble seamlessly adapts to any occasion, capturing the essence of timeless elegance.

The Casual and Cozy Look: Effortless Charm
Embrace the relaxed charm of transitional weather with a casual and cozy look. A pair of jeans, a casual long-sleeved shirt, white sneakers, and a structured bag create an ensemble that's perfect for everyday outings. It's your go-to look when you crave laid-back comfort that doesn't compromise on style.
As the days grow cooler, add a denim jacket for extra warmth and style. Incorporate statement sunglasses and a pop of color through your bag or accessories to infuse your personality into the outfit. Whether you're running errands, meeting up with friends, or simply enjoying a leisurely day out, this look embodies casual coolness with a touch of effortless charm.

As I wrap up this delightful journey through the transition from summer to fall, I can't help but emphasize why this season holds such a special place in my heart. It's a time when my wardrobe comes alive with the memories of past summers and the promise of new adventures in the fall. The ability to blend my favorite summer pieces with the emerging fall fashion trends is like a fashionista's dream come true.

The beauty of this season lies not just in the fashion possibilities but also in the warmth it brings to our hearts. It's the time for cozy nights by the fire, pumpkin spice lattes, and the joy of layering up in style. Fall allows us to express our personal style like no other season, and that's why it's a wonderful time of the year.