Happy Friday loves,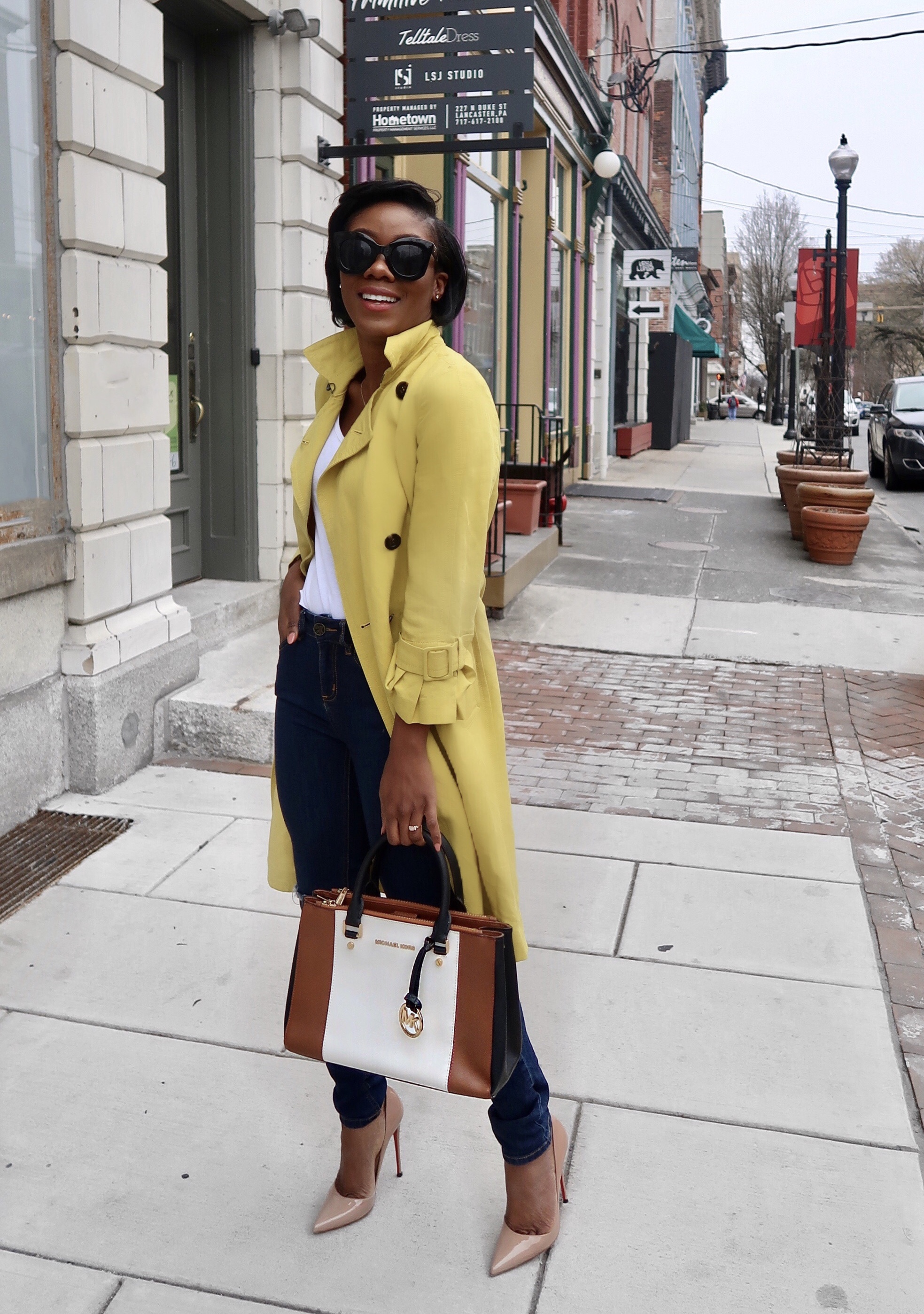 Sunglasses-Emmalyn Love Boutique   | Coat- Ann Taylor  | Demin -T.J  Maxx | Heels-So Kate | Bag-  Michael Kors
This is officially my first blog post  2018, Wow! Time flies.  I have expressed to you guys in the past that  its very difficult for me to manage all the things I have going on (I.e my online boutique, my boutique  IG & Facebook, work and family life) and still keep up with the blog.  I have a three year-old son and that's another full-time job.  So, I've decided to  focus on growing my instagram and honestly, a lot of people don't read/ visit blogs as much any more.  I do want to keep the blog around so whenever I have something interesting to share, I can do so on here.
 Now let's talk about his trench coat and why you need one in your life.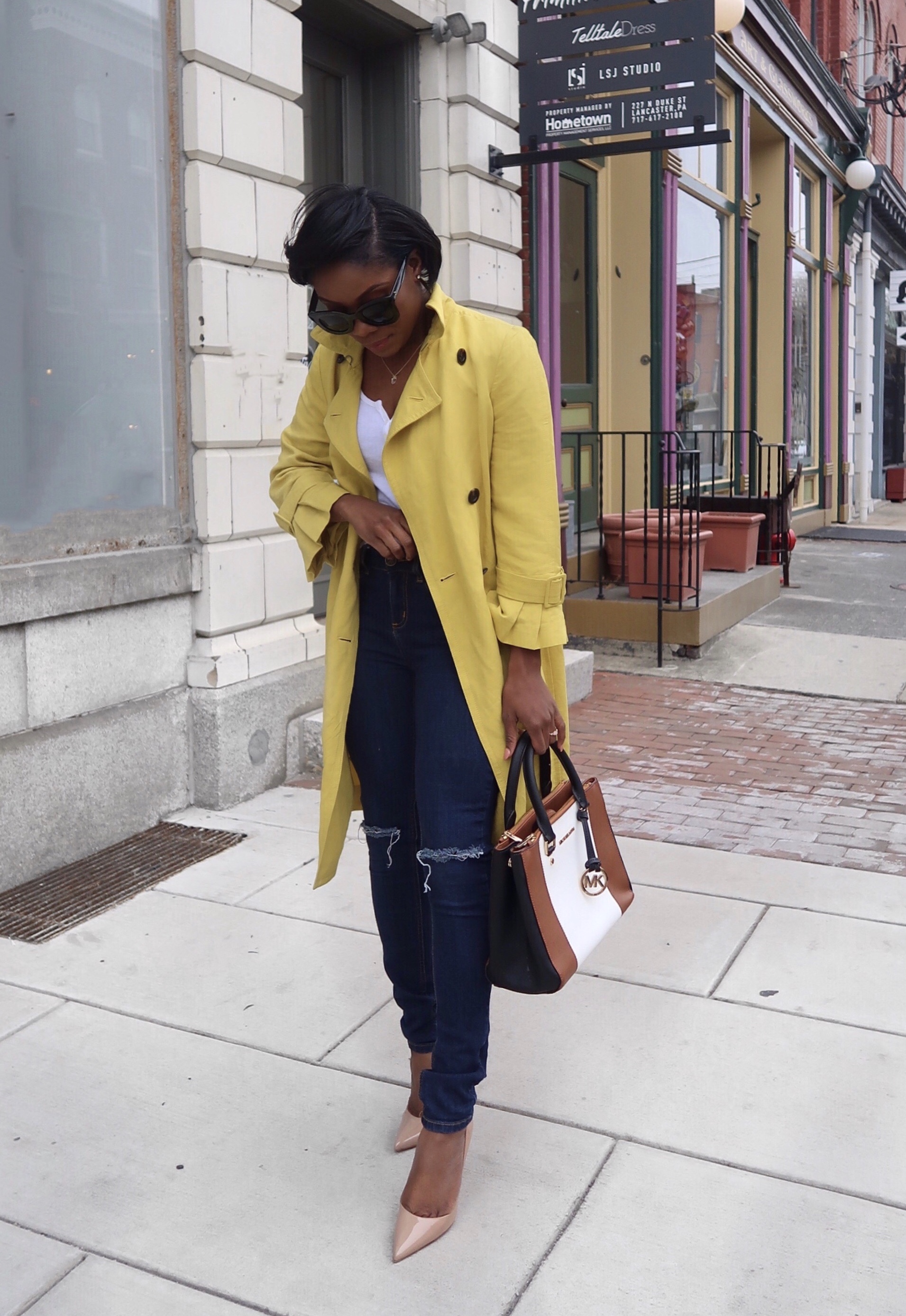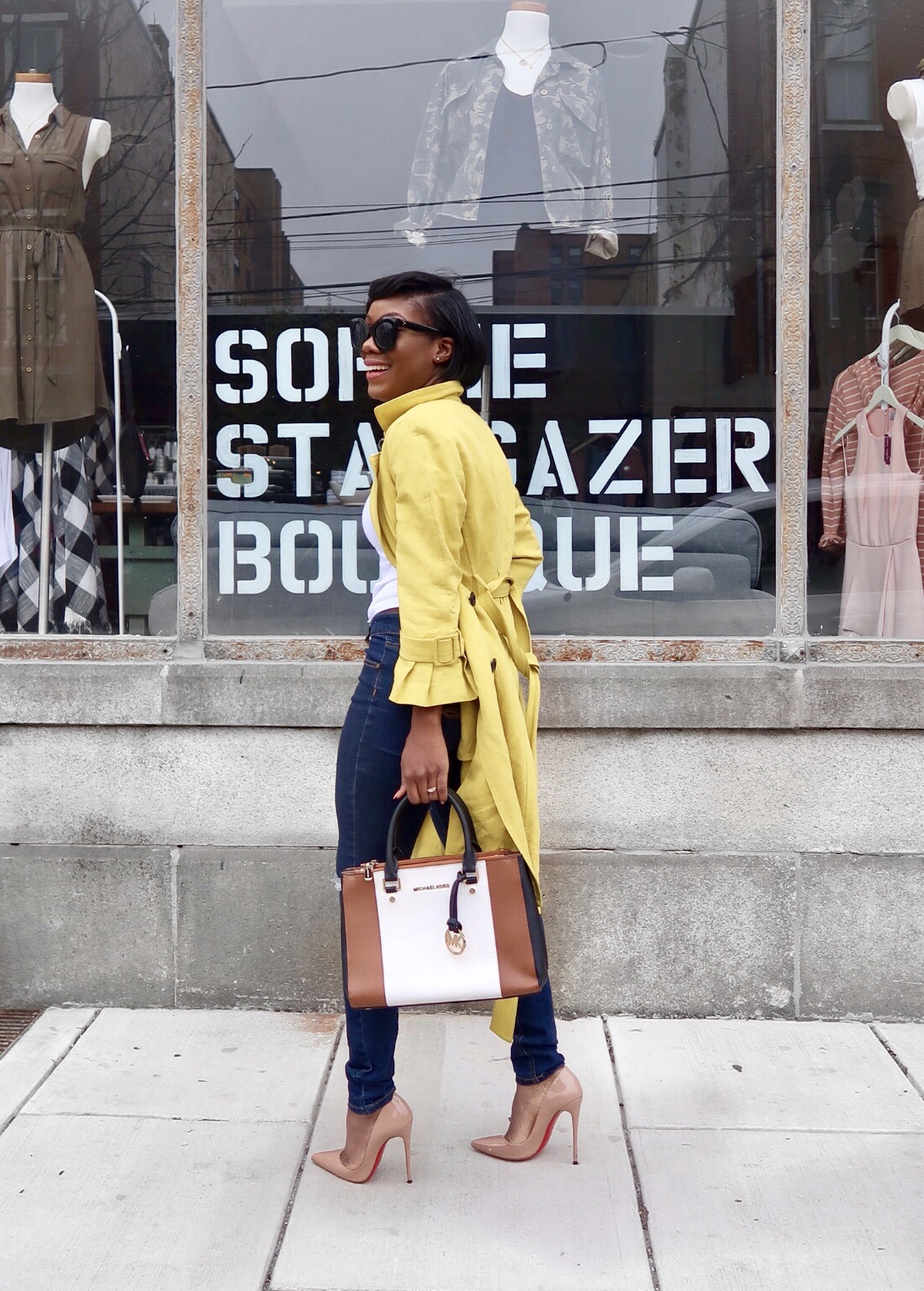 I purchased this mustard trench  from Ann Taylor and I've worn it almost everyday since Spring started. The Weather on the East Coast is so unpredictable, one day it's 50°rainy and the next day it's  90° and sunny,  Thank goodness  for  this gorgeous this coat that have been  keeping me warm on chilly Spring  days like today.
Why I love this coat:
**The color is beautiful,  I get tons of compliments whenever I wear it.
** The fit is perfect,  It's hard for me to find a coat that's  the right length because I'm petite,  I end up drowning in a lot of coats.
**I love the Sleeves & I brought it on sale 🤷🏾‍♀️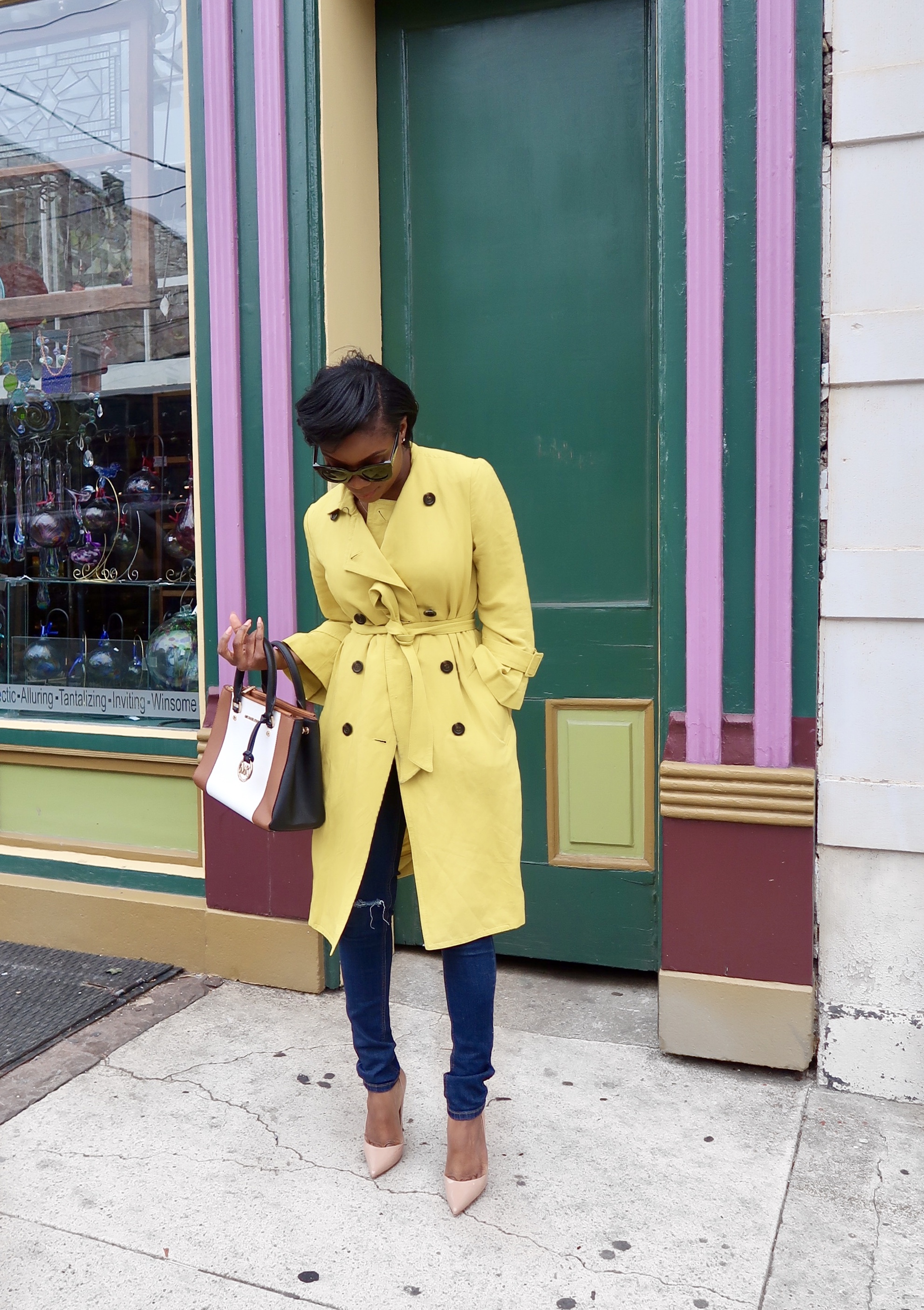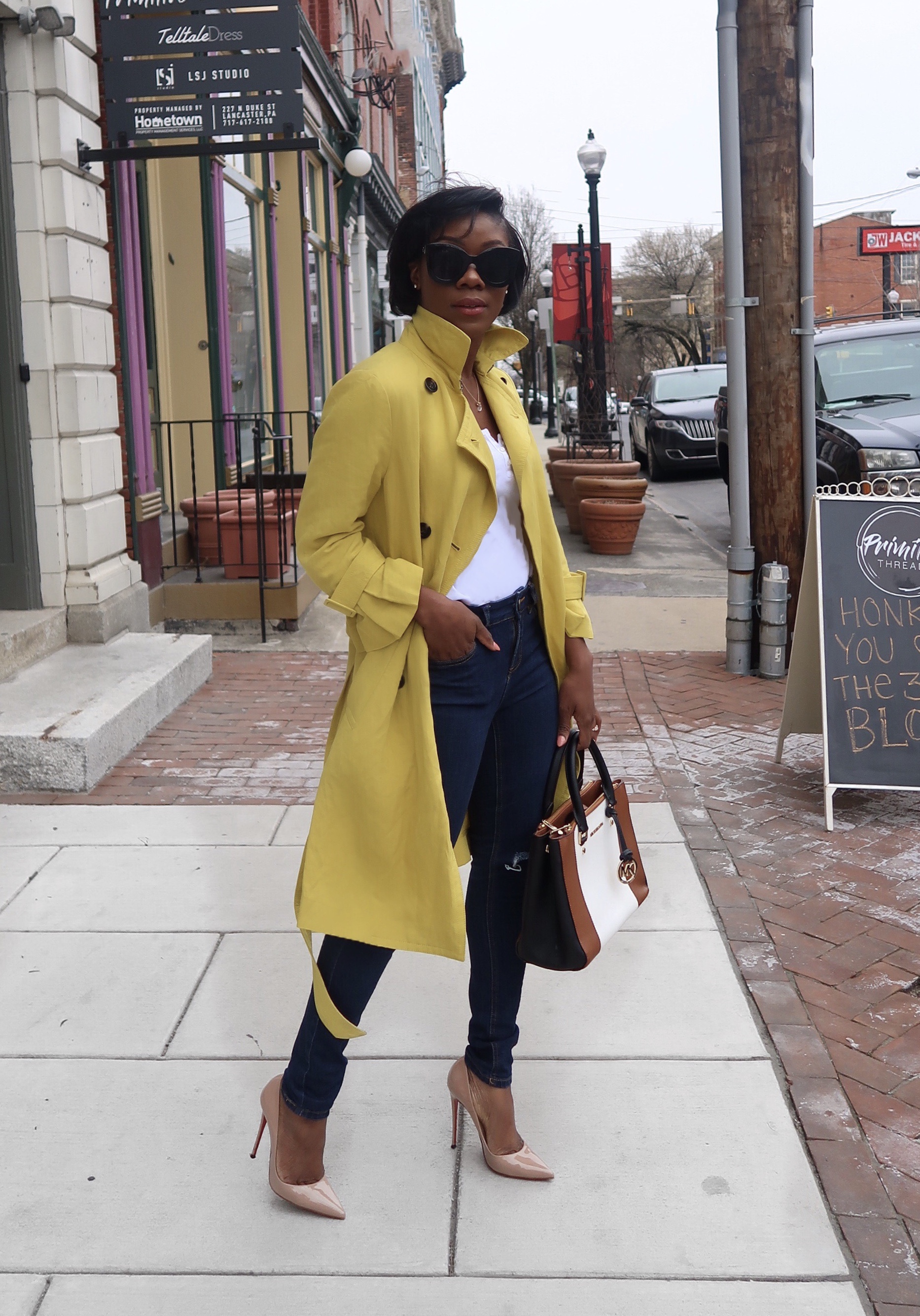 -Five Reasons Why You Need A Trench Coat –
1. It's Trans-Seasonal : Trench coats are perfect for every seasons,  you can wear it Fall, Winter, Spring and Summer. Do you need any more reasons?  I don't think so, but I will share anyway.
2. It's  classic & Timeless:  You'll never have to worry about it's going out of style. Fashion icon have been wearing for years.
3. It's  versatile: Trench  coats are easy to style,  dress it up with heels  or dress it down with sneakers/ flats,   Either way you look fantastic- you can't go wrong.
4. Elevates every outfit : You can literally wear it with anything and you will look put together. Good trench coat  are like well tailored blazer, they elevate any outfit instantly.
5.There are tons of color choices :  So…if you're not into bold colors that's ok, theres a color out there for you.
          The key is to find the right fit and color.
If you don't have a trench coat , you should definitely invest in one . Thanks for stopping by 💗